If I were to ask 'what does Uber mean?' to a group of people, I'll get different answers like
'It's a blessing! I no longer have to drive.'
'I get food at my doorsteps. What's more to ask for in life?!'
'Uber's timeline is quite interesting. There's so much for a startup to learn'
These are correct. But above all, what I think is, Uber is not just a company with over $10 billion. Uber is more of a magician, enchanting entrepreneurs and investors.
Uber for X is in the headlines all the time. There is Uber for dog walkers, Uber for haircuts, and Uber for private jet too! More and more startups have started to mimic Uber for goods and services. We think it's a good time to share a small post on the business model and its use cases.
Keep reading!
Uber for X – What is it All About
For the uninitiated, startups that are similar to Uber are known as Uber for X. 'X' indicates the on-demand services these companies provide. Why do most on-demand businesses follow the Uber for X business model? One reason is that they can jump into the industry without creating an app from scratch.
After Uber's success, more companies in different industries joined the 'Uberization' bandwagon. And that's the beginning of the on-demand revolution. Today the on-demand economy has taken over the traditional business model by instant provisioning of services.
Types of Business Model for On-Demand Apps
Based on different services, there are three types of on-demand business models.
Business to Consumer (B2C)

Business to Consumer Apps facilitate transactions of services or products between providers and customers. This model is for companies who have the delivery capability to deliver products from their stores to the consumers.

For example, Starbucks, Dominos, Nike, etc.

Business to Business (B2B)

Business to Business on-demand apps connect different businesses with each other. These apps serve a single industry sector or multiple industry sectors.

For example, Amazon, Flipkart, Walmart, UrbanClap.

Consumer to Consumer (C2C)

Consumer to Consumer on-demand apps help connect end-users with end-users. For instance, eBay. In this business model, users create offers for products or services for other users to use or buy.

For example, eBay, Etsy, and BlaBla Car.
Use Cases of On-demand Apps
Let's explore some of the most popular on-demand app types.
1. On-demand Taxi Services
Do you know Uber managed 5 billion rides in 2019?
After Uber revolutionized taxi booking apps, many companies came up with a similar model. On-demand ride-sourcing service acts as a platform that connects the consumer and the service provider.
Statistics clearly suggest that on-demand taxi booking service is rising at a rapid rate. Revenue will grow at the annual rate of 10.4%, resulting in a projected market volume of US$385,942m by 2025.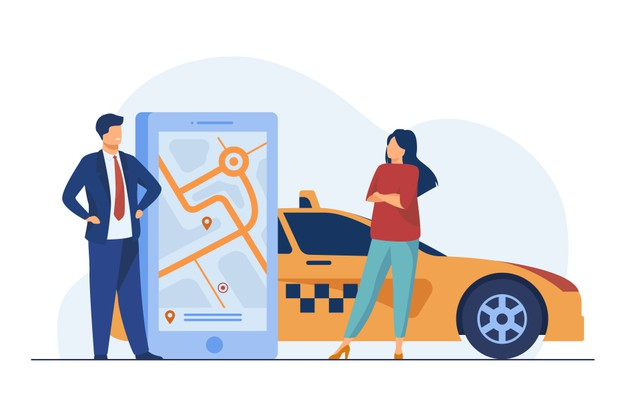 If you are in the automotive industry planning to build a taxi booking service, a customer-centered approach should be a priority. To make the app convenient for users, you need to include features based on the users' expectations. Features like ride tracking, messaging, driver rating, taxi booking, etc. are a must-have. However, when building an Uber-like app in 2021, companies should not forget COVID-related safety features too.
No feature is too complicated to integrate when you have the support of the right Android and iOS app development company. Tell us what is your business idea and we can assist you in building a feature-rich on-demand app.
2. On-demand Food Delivery App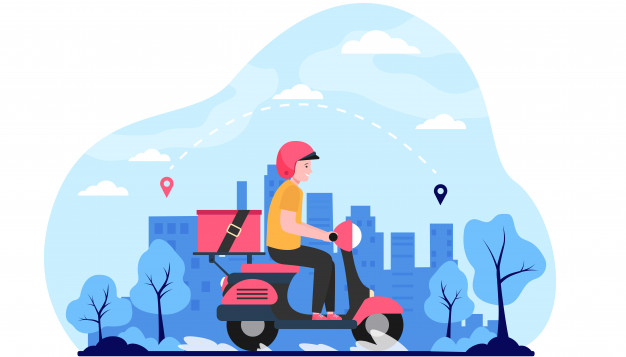 Ever wondered why on-demand food apps like UberEats, DoorDash, etc. are popular? The reason behind the popularity is convenience. They offer convenience to customers at every point – from selecting a dish to contactless delivery. According to the latest reports, the global on-demand food delivery market size is likely to grow by USD 44.23 billion during 2020-2024. This makes it clear that on-demand food delivery apps are here to stay. If you are planning to enter this market, then do not miss the opportunity.
Typically, an on-demand food delivery app is a three-sided marketplace. It connects customers, restaurant owners, and delivery providers. However, it depends upon what your business requirements are. For instance, if you are catering for offices then a business-to-business model works well.
Whatever business model one chooses, they need to ensure that it's the features that are going to attract customers. Features like location tracking, search filter, order scheduling, secure payment integration, etc. are a must-have for on-demand food delivery Android, and/or iOS app development.
3. On-demand Medical Apps
Today the medical industry has become much advanced because of on-demand healthcare apps. Doctor-on-demand is a good example of a mobile healthcare app. With this app, patients can search for physicians, and contact the right doctor from anywhere and anytime.
The mhealth market is full of possibilities right now. The global healthcare IT market is going to reach USD 390.7 billion by 2024. So, for anybody who wishes to enter the market, this is the right time.
The biggest challenge in developing an on-demand doctor appointment app is user engagement. It's not fun for users to scroll through complex medical data. Further, if the app fails to fulfill its sole purpose i.e. to connect the patient with the doctor, the user becomes more frustrated. An app that is well-designed and equipped with features that help the users, hospitals or doctors, can drive engagement.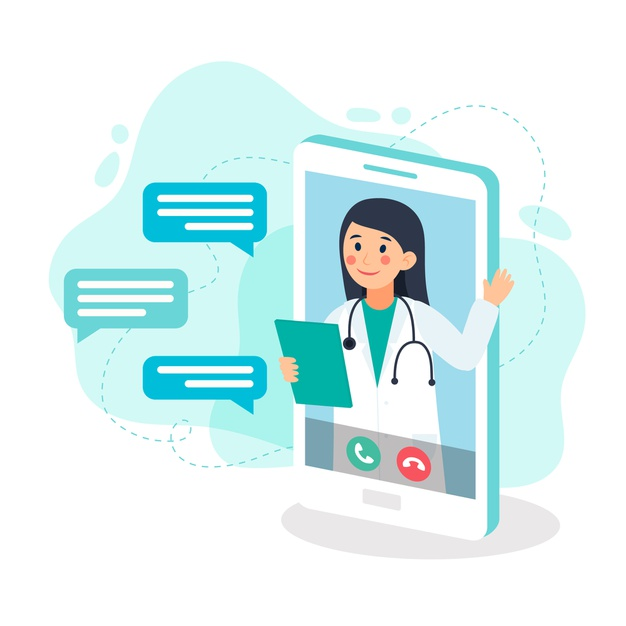 In addition to on-demand doctor appointment apps, on-demand medicine delivery apps are also popular. Using these apps, users can get their medicines delivered to their doorstep.
4. On-demand Home Service App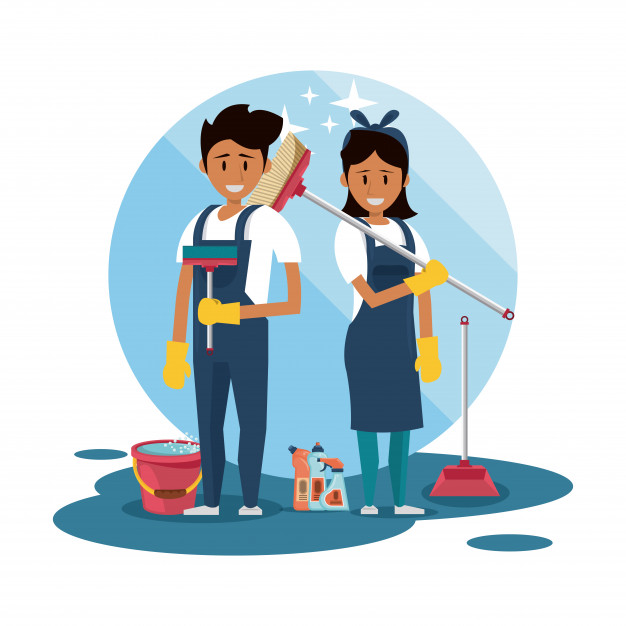 Nowadays, there is an app for everything. One tap and you can manage household tasks like cleaning, plumbing, laundry, and more.
On-demand home service apps like TaskRabbit or ThumbTack are at their peak in the market. The global on-demand home service market is progressing at a CAGR of over 53%. These apps connect the users to freelancers/agencies who deal in household jobs. It's not only about providing service for home cleaning and repairs. On-demand home service is a much bigger market that includes:
Home design and construction
Packers and movers
Health and beauty
Event planning service, and more.
Developing a feature-rich app is not enough. The success of an on-demand app lies in how well businesses market it. The right marketing strategy can get your app in front of the right users who are looking for services.
5. On-demand Grocery Apps
Groceries are one of the fastest-growing eCommerce segments. According to SuperMarket News, downloads for grocery apps saw a 98% increase in February 2020. The shift to online grocery shopping has increased the opportunities for businesses to develop a grocery shopping app.
A seamless online shopping experience is at the heart of on-demand grocery apps. Businesses who wish to build an on-demand grocery app should focus on the app features that will help them cater to users better. Delivery slot availability, easy search, location detection, product suggestions are some features that make grocery apps a hit among users.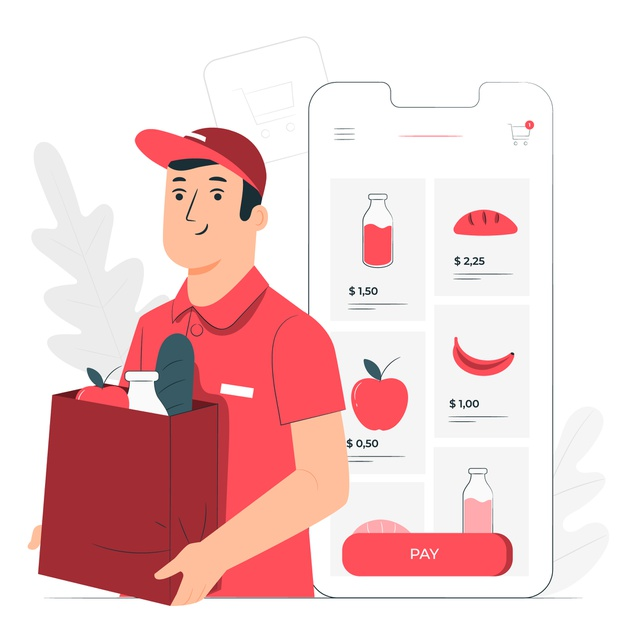 6. On-demand Logistics App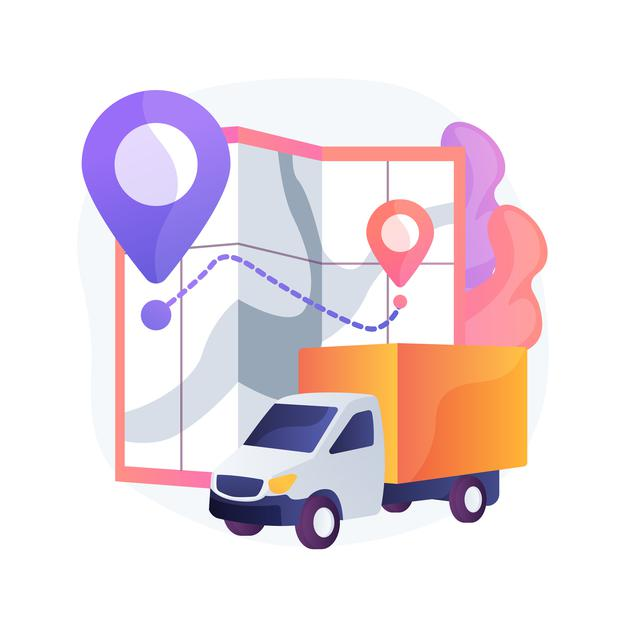 Most businesses in the logistics industry lose heaps of money due to lack of automation, ineffective fleet management, and lack of tracking tools. On the other hand, businesses that adopt advanced technologies improve their productivity and profitability.
Here comes an on-demand logistics app to streamline business operations. More and more logistics businesses are adopting the Uber for X model for trucking. Reports expect the global Uber for trucking industry to reach $12,256 billion in venture capital by 2022. On-demand logistics services are popular for live tracking, in-app messages, on-demand transportation, easy payments, and more.
Logistics management includes various aspects like vehicle/warehouse management. Therefore, logistics business owners should first decide the type of app they wish to create. Then with the right UI/UX and development strategy, it becomes easy to unlock new opportunities for the business.
What's Your Uber for X Idea?
Every business requirement is unique. Therefore, the approach to development should be unique. No matter what business idea you have, it's possible to transpire it after thorough market research, and audience analysis. We can assist you right from the brainstorming sessions to developing a fully functional on-demand app.
We specialize in Android, iOS app development, as well as cross-platform. Tell us everything about what kind of app you want to create and we will help you choose the right features for your app. There's even more. You have our support for launching your app and promoting it to the right audience. So, what are you waiting for? Let's create your app.

All product and company names are trademarks™, registered® or copyright© trademarks of their respective holders. Use of them does not imply any affiliation with or endorsement by them.