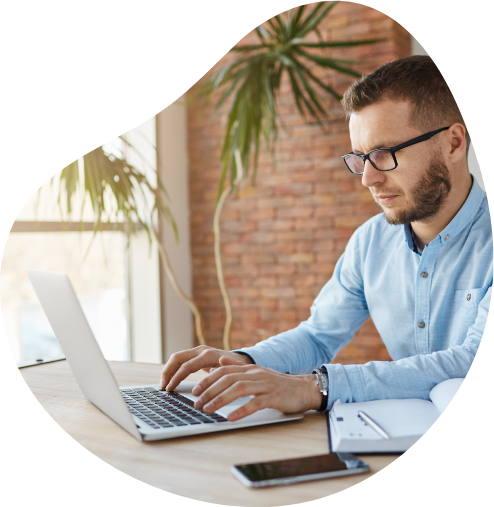 Offer Native Like Experience With Top React Native Developers
At Biztech, we provide you with the top 1% of skilled React Native programmers. Not only this, we also make sure to evaluate developers who know the nuances of market and customer demands.
Our React Native coders are experts in developing tailored solutions. From cross-platform apps development to consultation, migration, and post-development support, our developers ensure on-time delivery as per your needs.
The best part is that they work in your timezone, and you don't have to manage them. You can simply focus on your work, leaving all the management problems to us!
Expertise, quality, and affordability are what you get for hiring our React Native app developers.
What Our React Native Expert Developers Can Do For You
What Our React Native Expert Developers Can Do For You
Develop Server-Side APIs

Do you already have an existing serverless solution? Our team of React Native experts can build a backend with servers and APIs for your mobile app. And this will enable you to host your mobile apps & extend its functionality efficiently.

React Native App Consulting

Based on your requirements, our React Native application developers can help design layouts and roadmaps for the next steps. Now, clear your dilemmas by choosing our React Native developers for hire.

React Native Android App Development

Leverage the expertise of our dedicated React Native specialists to develop cost-effective & feature-rich Android applications to reach global customers.

React Native iOS App Development

Our developers can help you develop an iOS mobile app for your iOS customers too. Thus, choose your technology and let us develop native iOS apps with improved user experience!

React Native Cross-Platform App Development

Hire dedicated React Native cross-platform app developers from Biztech to efficiently develop a cross-platform application suitable for iOS and Android. Leverage our expertise and get a perfect solution tailored for your business.

React Native Serverless App Development

Serverless technologies feature automatic scaling, high availability, and a pay-for-use billing model to increase agility and optimize costs. Get all the support you need to build serverless applications from us.

Migrate Apps to React Native

Regardless of the technology you have used to develop your existing app, migration with us is risk-free. Our React Native experts can seamlessly migrate it to React Native without risking integration and database strength.

Maintenance and Support

Our team will provide you with timely and round the clock maintenance & support. So, hire React Native developers from Biztech to keep up with the changing needs of your business.

Security Updates

Security is one of the crucial things. Thus, our skilled React Native app developers extend timely updates to make your application and users' data secure.
Transform Your Ideas with Our Developers!
✓ 100% Guaranteed Security of your Information.
Trust us and take the first step!
Why Outsource React Native Developers
Access to Advanced Know-How

Remote React Native application developers have experience developing native apps for various clients. Therefore, you get benefitted from their advanced know-how when you outsource them.

Focus on Core Business Activities

When you outsource skilled React Native programmers, you are free to focus on your core business growth. Hence, you don't have to manage the developers or add to your employees' workloads to get the job done.

Scaling Flexibility

No matter how large your plan is, React Native framework has the potential to scale your business. So, hiring experienced React Native resources from us can help expand your app functionalities as and when needed.

Cost-Effective and Time Saving

Outsourcing React Native app developers is cost-effective as you only have to pay for the necessary work hours. Plus, there's less paperwork as developers will handle it themselves.

To-The-Market Delivery is Faster

To hire dedicated React Native professionals means to have someone who will solely work on your project. Therefore, you can get your app to the market in three-fifths of the time it would have otherwise taken.

A Fresh Perspective

Remote React Native developers have real-world experience of what customers want. Also, they bring fresh perspectives to the table backed by advanced industry and tech knowledge.
Engagement Models to Hire React Native Programmers
Flexible Hours
You can hire our React Native coders on an hourly basis. In this model, you will only have to pay for the time and resources spent on the project.
The highlights include weekly billing with flexible duration. And, you get 100% source code authorization.
Dedicated Resource
Hire dedicated React Native app experts with 5+ years of experience to create tailored solutions at fixed pricing. As evident, this model is for those who want to hire developers on a monthly basis.
You get guaranteed 160 hours as per your flexibility and timezone with direct access to the resources.
Hire Team
Choose your desired experts from a pool of talented React Native developers, designers, testers, & engineers. Now, build a hand-picked team to develop a custom solution for your business.
Communicate with them via emails, Skype, Google Meet, or Zoom and be a part of the agile development process.
5 Steps to Onboard Certified React Native Developers
Inquiry

Select CVs

Assess Candidates

Trial Run

Hire React Native Developers
Travel & Hospitality

Retail

E-commerce

Education

Professional Business

Event Management

Food & Beverage

Real Estate

Manufacturing

Finance & Insurance

Human Resource

Non-profit Organization
Words that make an impact
Success Stories of Digital Transformation Developed By BiztechCS
Our persistence and enthusiasm to work with technologies have helped us go above and beyond our client's expectations. Here, explore many of our successful projects which digitally transformed businesses.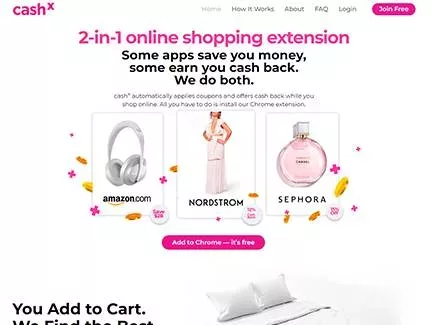 Cashx
React Native , ReactJS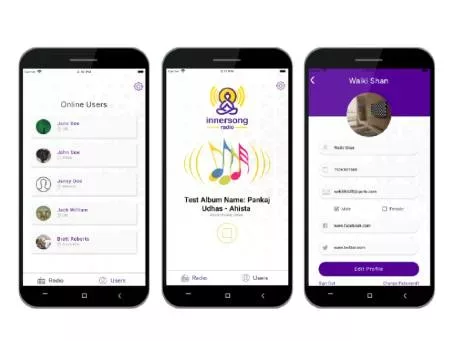 Innersong Radio
IceCast 2 , React Native , Symfony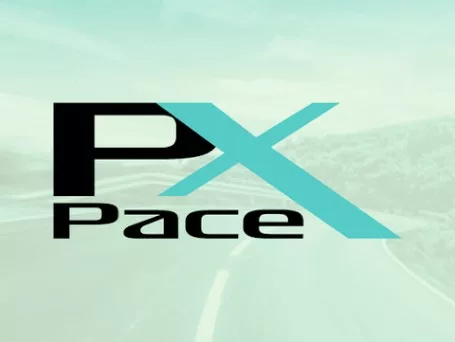 Streamlining ECR school's

operations with a 360-degree solution

El Camino Real Charter High School approached Biztech to help them solve the challenges they were facing in their daily operations and student management. To help them, we developed a school management...
Tech Updates from Team BiztechCS
At BiztechCS, we keep you at the edge of technology with the latest updates, news, and trends influencing the IT industry. Our blog has a unique approach and is well-researched to give you a fresh perspective on technology.
Perfect Match For Your React Native Project
We pre-evaluate and train React Native application developers to help you develop cross-platform applications that align with your vision. Let's build apps that are used by millions worldwide!
Why you Should Hire React Native Developers from Us
Our React Native coders have 5+ years of experience developing custom industry-specific applications. They use numerous technologies like PHP, NodeJS, .Net, etc., for customization, migration, maintenance, and security updates. Besides that, here are some other perks of onboarding our developers:
Vetted and Skilled React Native Developers
Problem Solving and Communication Skills
Industry Expertise
On-time Project Deliveries
Flexibility in Time Zones
100% Code Authorization
Streamlined Project Management
Maintenance and Support
Security and Compliance
No Obligation Quote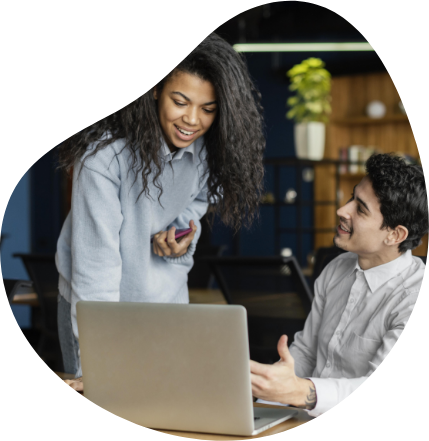 Frequently Asked Questions
How much does it cost to hire a React Native skilled developer?
The cost of hiring React Native experts depends on your requirements, project complexity, developers' availability, and other factors. For an accurate quotation, contact our experts!
How can I test your React Native developers' expertise?
You can conduct one-on-one interviews with them to evaluate their experience. For performance, you can opt for a 15-day risk-free trial.
What's the connection between ReactJS and React Native?
React Native is a framework that is generally used for developing native applications. ReactJS is a Javascript library used for building UI components. However, you can use ReactJS with React Native at the core to build intuitive front-end applications.
How much experience do your React Native developers have?
Our React Native experts have experience of 5+ years and have helped many companies with their development projects.
What practice do your React Native programmers follow to build a React Native app?
Our React Native programmers follow agile methodology to ensure transparency in the development process. Not only this, it also helps us deliver projects faster and maintain a consistent level of quality.
How much time does it take to develop React Native apps?
This entirely depends on the requirements of the project. Firstly, our developers will communicate with you and define the project's requirements. Further, depending on this, we will define the time and resources needed to develop React Native applications.
Which project management tools do you use for React Native app development?
Our team of React Native professionals uses Jira, Trello, Slack, Odoo and more to keep up with the latest market trends. In any case, we make sure to abide by the delivery date.