At the edge of technology
440
11 Effective Magento Security Hacks to Secure your Store in 2020
14 Aug, 2020
5 min read
Cyber-attack can be the worst nightmare if you have an established online store with your as well as your customers' data along with their card and bank details. Sales, customers, reputation all gone in seconds even before your website loads.
I am not going to paint a rosy picture and tell you to chuck this and not worry. Instead, let's face the grim reality together.
The cybersecurity scenario isn't good and attacks are growing in ferocity. Research suggests online payment fraud will cost eCommerce at least $25 billion annually by 2024.
In April 2019, one of the topmost sportswear brands in the world, Puma became a victim of credit card skimming malware connected to Magecart. Magecart is a consortium of malicious hacker groups who target online shopping cart systems, usually found integrated with the Magento system. Among many other businesses targeted by Magecart include Atlanta Hawks, British Airways, and NewEgg.
All bigshot names.
Now imagine a cyber threat knocking the doors of your small Magento eCommerce store. Are you ready to fight it?
If not, then continue reading to discover Magento security hacks to secure your estore.
1. Update to The Latest Version
The latest versions of Magento often include general maintenance and bug patches along with security fixes. Generally, people assume that the recent Magento version is not up to the mark when it comes to security. However, that's not the case. With every new release, patch notes are available. The only flaw is these patch notes publicly point out the fixes made in the previous flaws. Therefore, it is crucial to keep updating.
2. Choose your Password Wisely
Sellers choose simple passwords because they are easy to remember. But they forget that hackers can easily hack passwords. Follow these tips for a strong password:
Use a combination of lower-case and upper-case letters, numbers and special characters like question marks, and exclamation points.

See to it that your password is unique

Avoid saving it on your computer

Change your passwords periodically
3. Two Factor Authentication
A password is not enough. To improve security, you can add two-factor authentication. By using this, only trusted devices will be able to access the backend. A good idea is to have a strong and unique password and 2FA. Theere are extensions available that allow you to increase admin login security by using the password and a security code from your smartphone as well. You must take care that you share the code with authorized users. There are other extensions available that increase your store's security.
You can even partner with a Magento development company to integrate features like MFA and restricted access.
4. Set a Custom Path for the Admin Panel
The standard URL of your store admin is yourdomain.com/admin. It is not difficult for hackers to get access to your Magento admin login page. You can prevent it by changing /admin and adding a customized term. So even if the hackers have your password, they won't be able to get to your admin panel. You can change your admin path by editing the env.php file in Magento 2.3.5 and the local.xml file in Magento 1.
5. Disable Admin Account Sharing
You can disable admin account sharing by navigating to Stores > Configuration > Advanced > Admin and find the Security section. Once you disable the option, only one admin will be able to use the login and. This allows detecting any unauthorized admin account entries.
6. Encrypted SSL Connection
Unencrypted connections are vulnerable to data threats. Therefore, having a Secure Sockets Layer (SSL) encrypted connection is necessary. It not just protects your store but also safeguards your customer data like login credentials, credit card data or other details. You can apply SSL on your website by following these steps:
Open your admin panel > go to system > go to configuration. Here in the the general settings, you will find web security.

Go to set URL Setting and change it from HTTP to HTTPS.

Go back to admin and click on agree on USE Secure URL.
7. Use Secure FTP
Hackers can easily guess your FTP passwords. You can prevent this by using SFTP (Secured File Transfer Protocol) which uses a private key file for authenticating a user. Therefore, the chances of hacking decreases.
8. Disable Directory Indexing
Disabling directory indexing is a good way to improve your online store's security. By disabling the directory indexing option, you can hide various paths through which you store the files of your domain. This prevents hackers from accessing your important files thus making your site secure.
9. Enable reCAPTCHA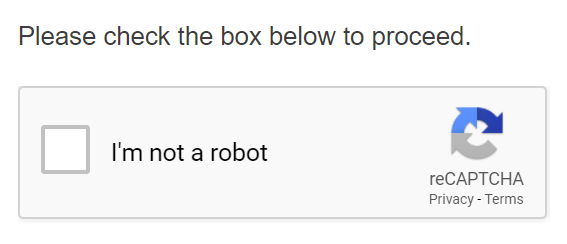 reCAPTCHA ensures that a human being, rather than a computer/bot, is interacting with your website. You can opt for Google reCAPTCHA extension for Magento 2 that secures your store from bots.
In order to enable reCAPTCHA in Magento 2, you need to install the MSP ReCaptcha module. You can find the configurations in Admin Panel > Stores > Configuration > Security > Google ReCaptcha.
10. Use Reliable Scan Mechanism
Your developers might be excellent at coding but might not be able to deal with complex security threats. So, it is advisable to hire dedicated Magento developers and carry out a security scan. Running regular scans on your website is necessary. Online scanning services help you identify potential security risks. This gives you a chance to fix it. MageReport and ForeGenix are online scanning services that scan your website completely to give a list of potential issues.
11. Create Backup Files
Worst scenario: your store gets hacked while you do not have a backup. It can't get scarier than this. That is why make sure you have a backup version of your web store files, at all times. If possible set regular backups scheduled every week or every 2 days if there's a lot of new data coming on a daily basis. Magento 2 Cloud Solution allows you to backup the entire database including media files and the system. Follow these steps to perform a backup:
Admin panel > System > Select Backup in the Tools section. Here you can manage the entire backup process.
Wrapping Up
Protecting your store from malicious attacks should be your priority. A secured Magento store is imperative not just for building a thriving website but for building trust among your customers by assuring them that the site they are trusting with their details is safe.
If you want to discuss more techniques and need help to find a solution to safeguard your website get in touch with our team @ [email protected] or you can always tweet at us @ biztechcs.
All product and company names are trademarks™, registered®, or copyright© trademarks of their respective holders. The use of them does not imply any affiliation with or endorsement by them.