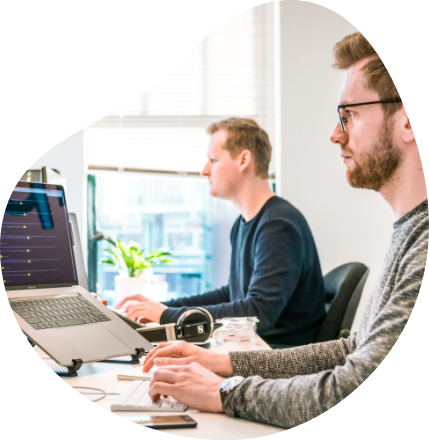 Achieve Endless Possibilities With Custom Magento Development
When one visits Paul Smith's website, they instinctively notice the intuitive navigation, fast loading speed, visual content that perfectly reflects the brand identity and omnichannel experience. All of which result in increased conversion rates, profit margins, and customer loyalty.
With our Magento development services, you too can expect the experience of Paul Smith within your store. Like them, you can also outgrow, outshine, and outperform your competitors with assistance from a Magento partner like Biztech!
We offer holistic Magento development and strategic planning services. From consultation to designing and developing a custom Magento website to delivery and marketing optimization and support and maintenance, you can rely on us for everything!
Brands consider us a go-to Magento development company because we deliver services that enhance customer experience, capture more revenue, increase loyalty and provide long-term benefits.
Partner with us and experience your revenue and business growth by yourself!
Develop a Conversion Focused Magento Store
Ask us how we can help you drive sales with our custom Magento development services.
Defy Ecommerce Norms With Our Magento Custom Development Services
At Biztech, a prominent Magento development company, we can handle all your Adobe Commerce needs with our extensive Magento 2 development services.
Custom Magento Web Development

Be it a small Magento storefront or an enterprise level e-store, our Magento services include building feature-rich, customized B2B and B2C eCommerce stores that suits your business needs.

Magento Theme Development

Put appealing visual designs and engage target audience with our appealing frontend themes. Our Magento theme development elicit your design expectations to develop custom themes in PSDs, PI, PNG, and Sketch.

Magento Extension Development

Expand business, automate workflows and drive customer experience by leveraging our custom Magento extension development. We help you develop custom extensions and modules that will enhance your Magento store performance.

Magento PWA Development

Develop native-like apps and mobile responsive websites with our Magento PWA development services. You can leverage our Magento PWA development to help your business support mobile interactions and reach customers where they are.

Magento Integration and Migration

Apart from developing custom applications, we help you integrate various third-party applications like payments, CRM, accounting, etc., to your e-store. If required, migrate your old store's data to the new one without affecting your business operations with help from Magento 2 development company.

Support and Maintenance

We provide regular updates with continuous support and maintenance to keep your application running smoothly and seamlessly. Leverage our Magento development services today!
Benefits of Custom Magento Development
Feature-Rich Stores

Magento offers features for all the business requirements – whether its store optimization or SEO. With custom Magento agency, you can build eCommerce stores that put your ahead of your competitors.

Scalability and Flexibility

Apart from the feature-rich platform that Magento is, it allows you to scale your business across borders without juggling with store expansion. A custom Magento development company can further enhance your overall Magento experience with custom development.

Increased Security

A custom developed Magento website provides an extra layer of security. Plus, it allows you to tighten the security by implementing standard protocols and features like MFA, just the way you want. Hire Dedicated Magento Developers to ensure all security protocols are maintained for your store.

Custom Support and Maintenance

Partner with the best Magento development company and get your queries resolved quickly. We provide 24*7 support with on-time delivery and turnaround times.
Words that make an impact
Success Stories of Digital Transformation Developed By BiztechCS
Our persistence and enthusiasm to work with technologies have helped us go above and beyond our client's expectations. Here, explore many of our successful projects which digitally transformed businesses.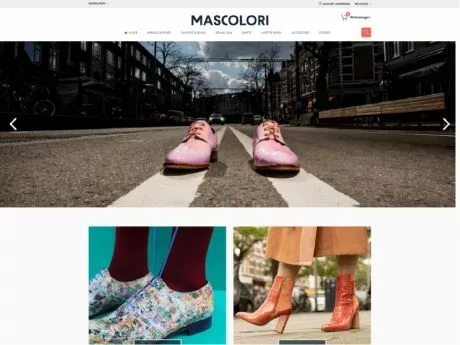 MasColori
HTML5 , jQuery , Magento , MySQL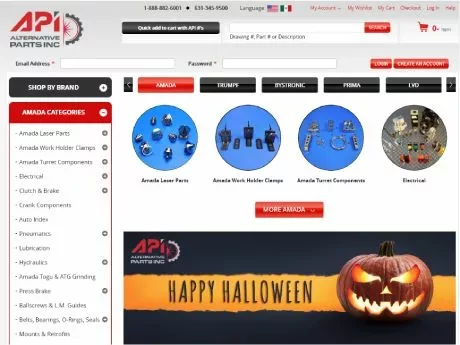 AltParts
HTML5 , jQuery , Magento , MySQL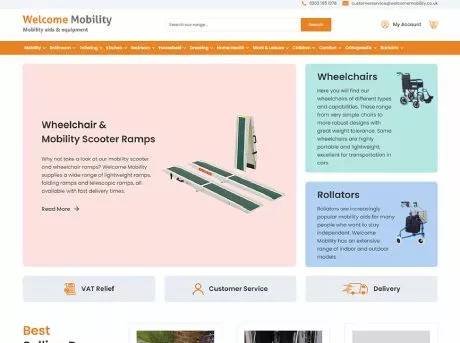 Welcome Mobility
HTML5 , jQuery , Magento , MySQL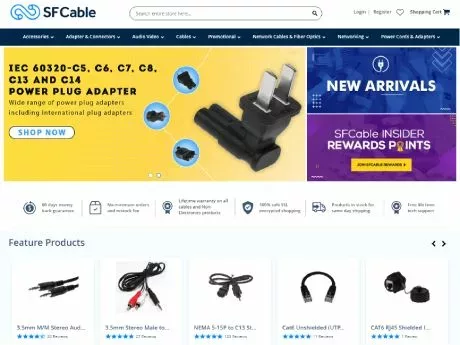 SFCable
HTML5 , jQuery , Magento , MySQL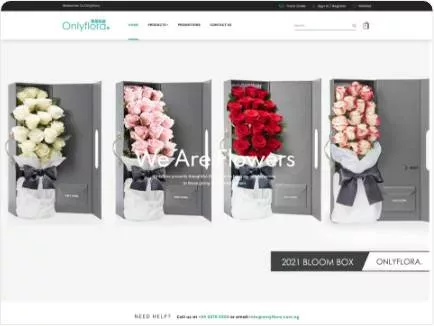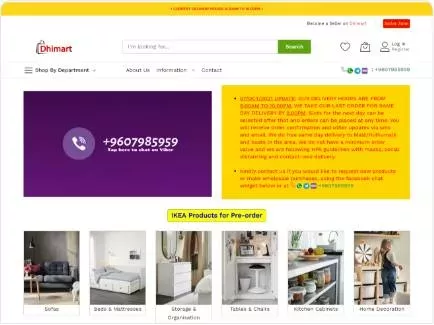 Ovivo:

Digitizing Water Treatment Solutions with Robust Web Application

Ovivo is a Canada-based supplier of solutions for the treatment of water, wastewater, and ultrapure water. With years of experience, they have been serving in more than 15 countries worldwide. They are...

Helping Schools

to Stay Safe While They Reopen

El Camino Real Charter High is a USA based school which aims to provide the best possible education and infrastructure to their students and staff. Over the years we have helped them in digitizing their...
Latest Talent Hiring Updates from Team BiztechCS
At BiztechCS, we keep you at the edge of technology with the latest updates, news, and trends influencing the IT industry. Our blog has a unique approach and is well-researched to give you a fresh perspective on technology.
What You Get With Competent Magento Development Company
Our Ecommerce Development Services guarantee diverse functionalities that delivers smooth customer experience and polished brand's visibility. Here are the benefits of partnering with us, the best Magento 2 development company!
Proficient and Certified Magento Developers
On-demand Scalability
Flexible Engagement Models
Competitive Development Cost
On-time Delivery
Agile Methodology
Code Authorization
Collaborative and Communicative Approach
100% Customer Satisfaction
24*7 Support and Maintenance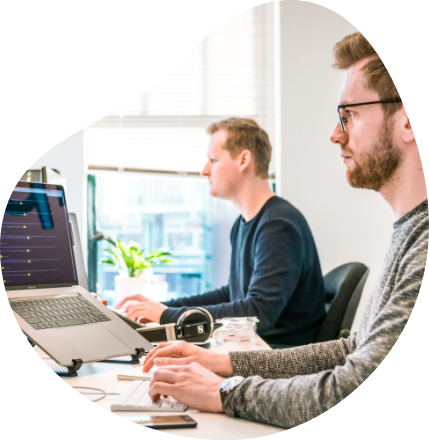 We Can Meet All Your Magento Store Demands
We have helped 300+ clients increase their sales targets by 2X with our custom Magento development and strategy planning services. Trust us and see your Magento store ideas, sales and customer expectations turn into reality.
Frequently Asked Questions
How to select the right Magento development agency?
Firstly, identify your business requirements and decide your budget. Next, shortlist the Magento agency that has worked with wide variety of eCommerce businesses and have technological expertise. Ask the shortlisted companies for the work portfolio. Know about their team size, industries they have served, and the post-launch support. Finally, select the Magento 2 development company that fits all your criteria.
Can you help me import my data from other systems to Magento?
Yes, you can avail our Magento development solutions to migrate your data from old website and systems to Magento without any data mishaps.
What will be the size of the Magento development team assigned to my project?
Depending on your requirements and project complexity, we will assign a dedicated team of certified developers for your project. The size of the team may vary depending on various factors.
Is Magento suitable for small size stores?
Magento is good for all the businesses that want to increase their digital presence. It doesn't matter if you have a small e-store or an enterprise level store. Our Magento app development services is catered for all.
Can you upgrade my existing website from older Magento version to the latest one?
Yes, experts at Biztech can help you upgrade your store from older versions to the latest Magento 2.4.5 version with our Magento development solutions.
Do you offer Magento 2 Development services for B2B businesses in your Magento Development Company?
Yes, we help all business types including B2B and B2C with custom Magento development services. You can also avail of our Magento PWA development services for your B2B store.
Why should I choose Magento for my next project?
Magento is secure and easy to manage. Besides, it ensures smooth third-party integration with database applications, payment gateways, shippingm order tracking, social media platforms, and so on. With quality Magento development solutions, you will be able to build an eCommerce store of your choice.