Abstract
We have a long-standing history with Ovivo and are their technical partner. It used to be difficult for them to manage large amounts of data, get real-time information of different plant locations, make more informed and quick decisions, and much more. Understanding these problems, we proposed to develop web applications using the latest technologies like IIOT, SCADA, NodeJS, etc., and build centralized systems. Our developed application helped them to streamline their business processes, enhance customer journey, and use real-time data to make quick decisions. Moreover, we have also helped them automate most of their manual tasks like customer on-boarding, assigning equipment and machinery, easy access to vast array of data, and more.
400+

Man-Months
Hours Invested
15-17

Resources
Team Size
Challenges
Unstructured data, no real-time information, lack of management
Being an enterprise company, Ovivo was facing plenty of challenges to manage their water-based plants located across the globe. They had a large amount of unstructured data, lack of real-time information of their plants, chaos in managing different plant locations, increased manpower, etc.
These challenges resulted in unsatisfied customers, delay in decision making, decrease in revenue, heavy investment in resources, etc. Following is the list of major challenges which were faced by our client:
 

Unstructured and decentralized data and information

 

No real time information of any plants and its equipment

 

Time consuming to search data

 

Expensive manpower for checking every equipment

 

Difficulty in decision making

 

Manual management of customer information, equipment, and inventory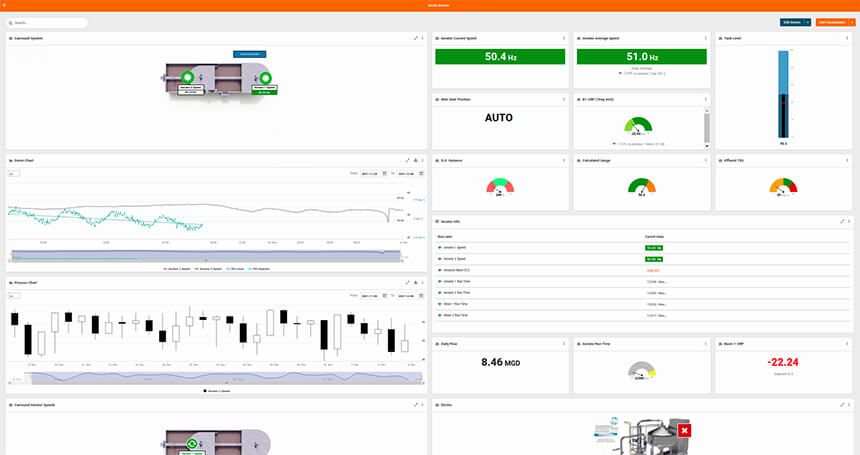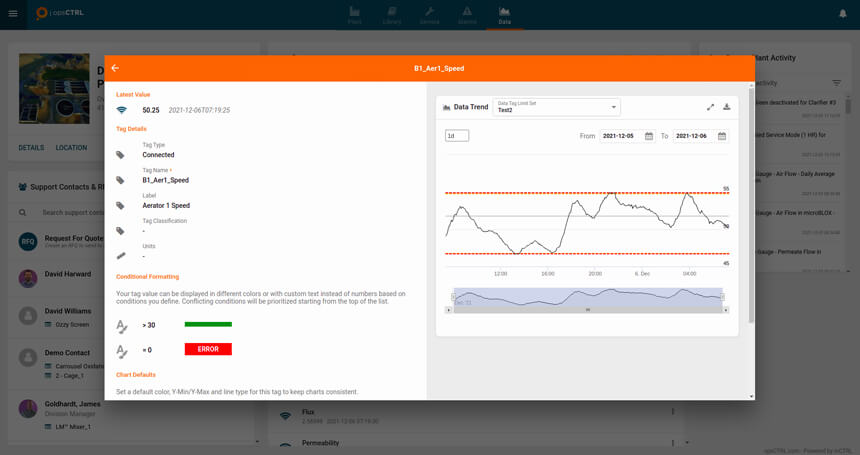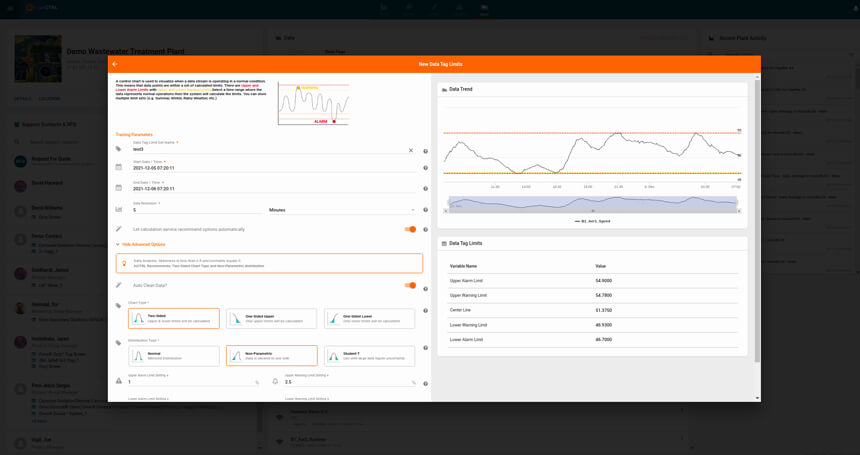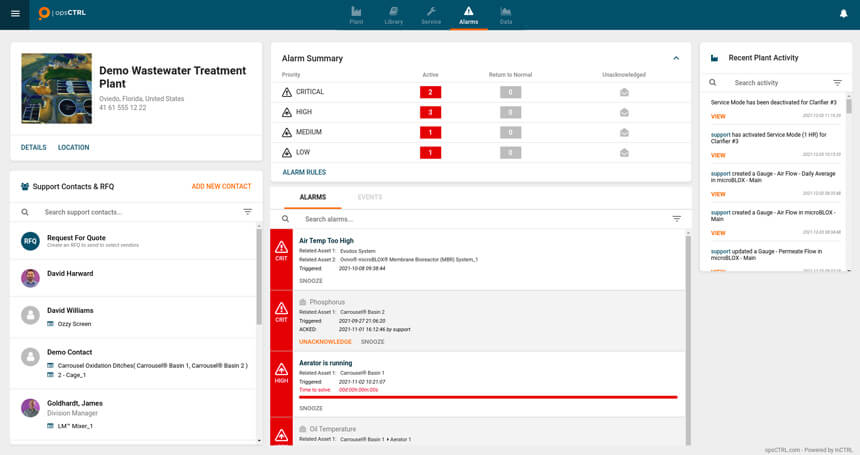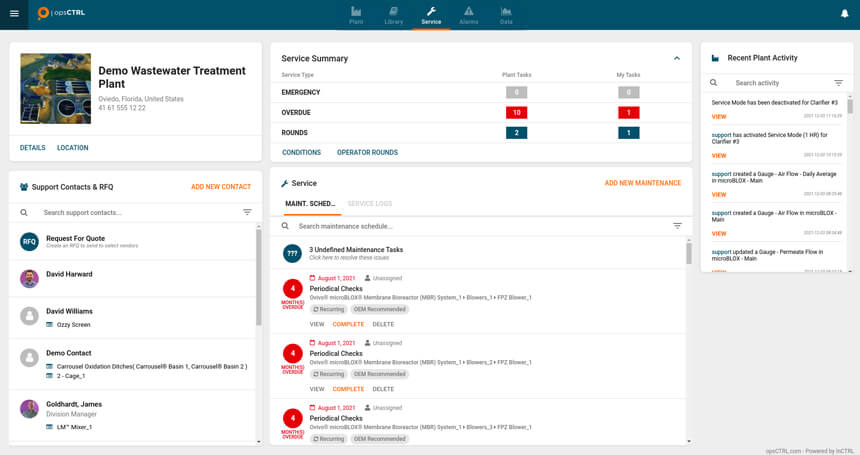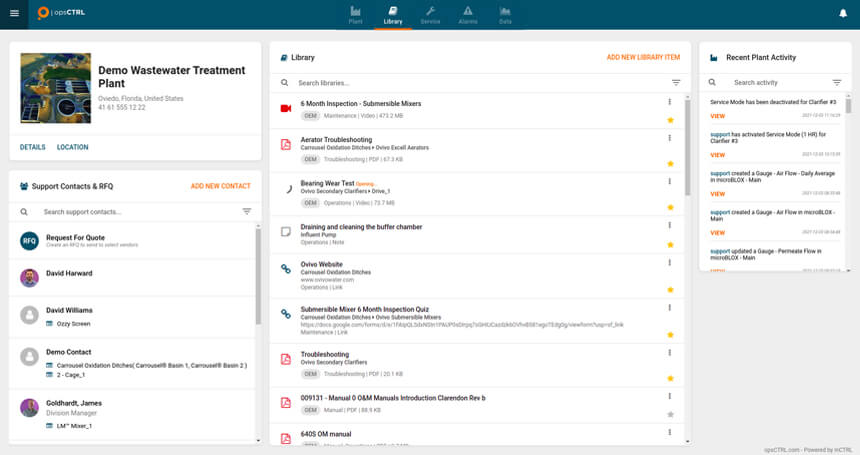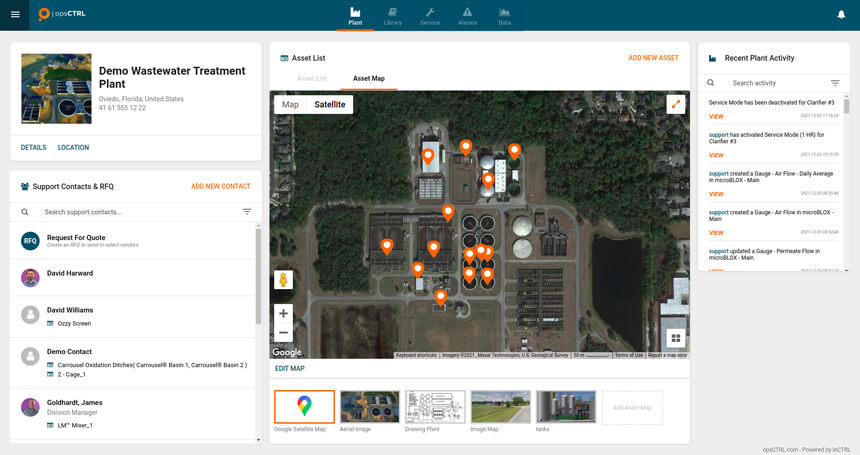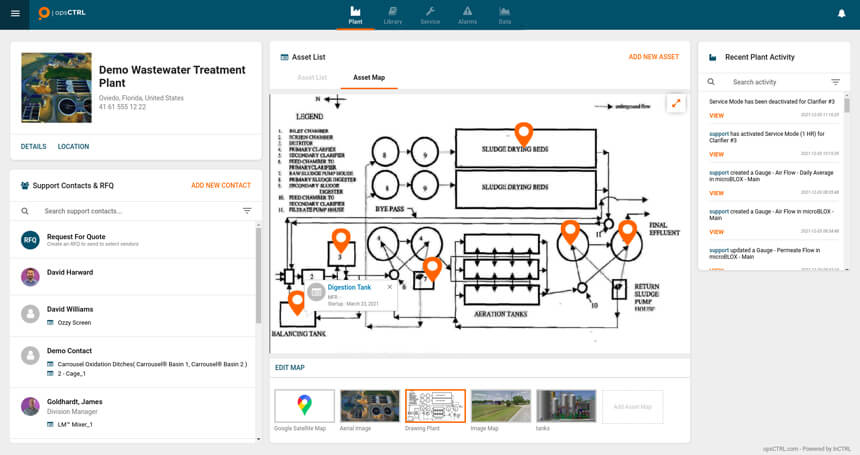 Solution
CRM implementation, centralized management, real-time information
After understanding all the challenges, we proposed to our client to develop web applications in which they can digitize all the data in a structured format and make it accessible centrally. To manage all this data we have developed and implemented custom modules in SuiteCRM. This makes it easy for our client to access the data from anywhere at any time. Another important feature we implemented was allowing customers to set thresholds dedicated to each parameter. When this moves above the predefined threshold, users will immediately get push notifications and SMS. This real-time information gains their attention and helps them make quick decisions.
We developed a unique feature using SCADA integrations which makes communication easy between mobile applications and assigned machines i.e. capturing 1000+ results per second. All this data is reflected in the users' dashboard in real-time, resulting in taking quick decisions when needed.
Outcome
 

Real time notifications and alerts in case of emergency

 

Real time dashboard updates of different parameters

 

Centralized information of all plants

 

Access data and keep track of your plants anytime from anywhere

 

Increase revenue and employee productivity