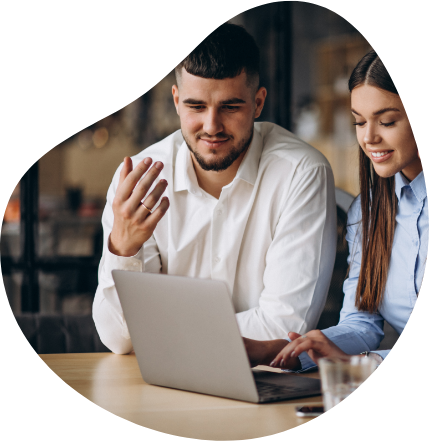 Innovation Led Microsoft Dynamics Implementation
For most companies, traditional CRMs with legacy systems consume too much of their IT resources and restrict their ability to grow with the latest technologies.
Our Microsoft Dynamics development services help you reimagine your customer relationships with automation, speed, and agility while continuing to innovate. We nurture different verticals of your company like sales, marketing, customer relationship, logistics, etc., and customize your CRM according to your business logic.
Outsource your business needs to Microsoft Dynamics 365 development company, Biztech; we are a Microsoft Silver partner with a team of seasoned resources well-informed of the ins and outs of MS Dynamics 365. Want to streamline your business processes without flaws? Our experts are capable of delivering a tailored solution for all your CRM needs.
Avail Our Dynamics 365 Development Services Now
Ask our experts anything you want to know about Microsoft Dynamics 365 implementation and get suitable answers in a stipulated time. Bring your ideas to life with no commitment. It's free of charge and commitment.
End-to-End Dynamics Services by Biztech
From consultation to development of Microsoft Dynamics solutions, through modernization, implementation, management, and maintenance, we cover all the stages of Microsoft Dynamics 365 development.
Dynamics 365 for Sales

Enhance the overall sales experience and help your team members close more deals by converting more leads. With the help of Dynamics 365 custom solution, get all sales activities under one roof and increase the working efficiency.

Dynamics 365 for Customer Service

Empower your customer service with Dynamics 365 to increase customer retention rate. Provide your customers with AI-powered and IoT-based solutions which personalize their customer service experience.

Dynamics 365 for Field Service

Now deliver on-site service to your customers with the help of Dynamic 365 Field service. Provide your employees with essential features like communication tools, GPS navigation, managing customer queries, and more.

Dynamics 365 for Project Service

Manage projects seamlessly with Project Service Automation (PSA). Develop a custom PSA with the help of our Dynamics 365 experts and increase the efficiency of your employees.

Dynamics 365 for Marketing Automation

Market your business by leveraging the power of Dynamics 365 Marketing Automation. Build custom graphical and online content, design interactive customer journeys, carry out varied marketing campaigns, and more. Take all necessary actions easily from one place.

Power Platform Services

Integrate robust solutions like PowerBI, Power Automate, Power Virtual Agents, and Power Apps to bring the next big revolution to your business. Now you can seamlessly automate solutions. Develop solutions, and make data-driven decisions.
What Makes Biztech a Reliable Microsoft Dynamics 365 Partner
Biztech offers a host of opportunities to create exceptional experiences. We have vast experience in Microsoft Dynamics CRM development that includes top-class features and functionalities.
Agile Approach

We have a team of experienced developers, product owners, and scrum masters with an agile mindset. They all work together to maximize the ROI.

Fast Resolution Time

We understand the importance of post-launch support and offer 24*7 support to ensure all your queries are answered on time.

Data Security

We follow all the security measures and industry best practices, like scheduling regular backups, enforcing SSL, enforcing management standards, and advanced fraud detection to ensure data integrity and security.

Create New Opportunities

As a leading Dynamics development company, we ensure that the tailored solution helps you drive market trends and customer relationships, making it an essential tool for your business growth.
Words that make an impact
Success Stories of Digital Transformation Developed By BiztechCS
Our persistence and enthusiasm to work with technologies have helped us go above and beyond our client's expectations. Here, explore many of our successful projects which digitally transformed businesses.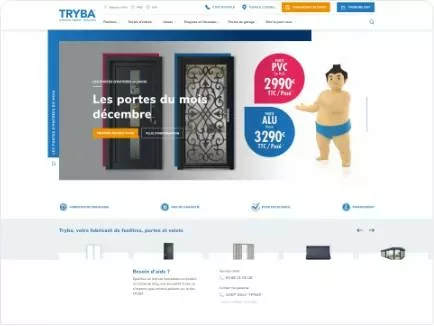 Tryba
ASP.Net , Azure , C# , CSS3 , Dynamics 365 , HTML5 , jQuery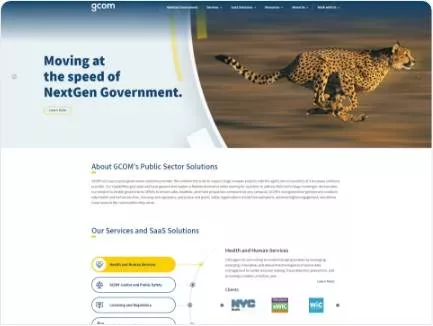 GCom
ASP.Net , Azure , C# , CSS3 , Dynamics 365 , HTML5 , jQuery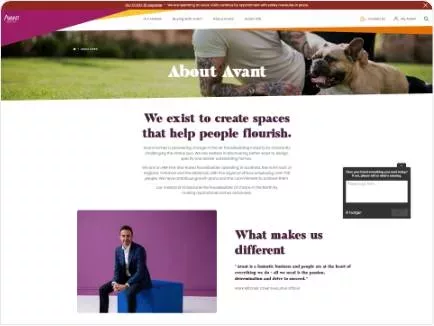 Avant Homes
ASP.Net , Azure , C# , CSS3 , Dynamics 365 , HTML5 , jQuery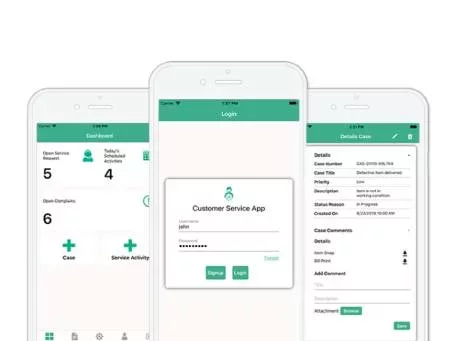 Custom Service App
C# , Dynamics 365 , WCF , Xamarin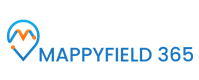 MappyField 365

Dynamics CRM Map Integration

For someone who has spent years working in sales, you are likely to remember MapPoint. MapPoint was a real godsend – allowing users to view, edit, and integrate maps. Godsend because that wasn't...
Tech Updates from Team BiztechCS
At BiztechCS, we keep you at the edge of technology with the latest updates, news, and trends influencing the IT industry. Our blog has a unique approach and is well-researched to give you a fresh perspective on technology.
Why Biztech for Microsoft Dynamics Development
We combine the power of platforms and technologies with our innovation and industry expertise to drive large-scale, customer-centric transformation.
Dedicated Dynamic 365 Developers
On-demand Scalability
Flexible Engagement Model
Cost-Effective Solution
On-time Delivery
Agile Methodology
Code Authorization
Transparent Project Management
100% Customer Satisfaction
24*7 Support and Maintenance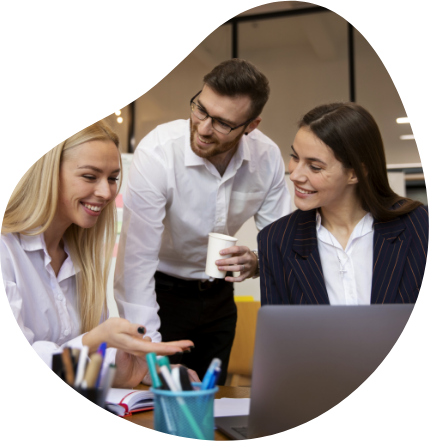 Solve Complexity with Microsoft Dynamics 365 Implementation
We have Microsoft-certified experts and decades of experience in technology and business aspects to help you transform your business from sales-centric to customer-centric.
Frequently Asked Questions
What will be the cost of Dynamics 365 development?
The cost of Dynamics 365 development depends on your business and CRM requirements. When you connect with us, we will understand your business requirements and provide you with the correct business model.
Why is upgrading to Microsoft Dynamics 365 important?
Microsoft Dynamics 365 has introduced customer relationship management and enterprise resource planning as a compact line of products under the same platform.
There is a provision for you to choose your preferred set of applications. Thus you can select between a wide range of products and solutions and reject the ones you don't need.
The programs are very easy to use and integrate smoothly with Outlook, one of the partnered apps.
There are many partner products that integrate with Dynamics 365, including Outlook, Cortana, Office 365, Power BI, and more.
You can get two deployment options. You can either opt for an on-premises version or an online one.
You get full access to your data anytime, anywhere. It provides real-time data at the fingertips.
Microsoft Dynamics 365 comes with PowerApps that improve your mobile experience. Thus you can carry out business processes through your mobile phone.
At Microsoft Dynamics 365 development company, Biztech, we will provide you with complete Microsoft Dynamics implementation and guide you through each step of the development process.
Do you provide Dynamics 365 CRM consulting?
Yes, we have a dedicated team of consultants who can guide you through the entire process of development and implementation.
What are the benefits of Microsoft Dynamics 365 implementation?
Microsoft Dynamics 365 is a widely used SaaS-based solution to streamline and upscale various business processes. Combine different verticals of your company in one place and provide your employees with better solutions. Following are the benefits of Microsoft Dynamics 365 implementation:
Easy to use and deploy
Easy to customize
Reduces sales cycle
Easy to integrate with other Microsoft products
Increases productivity
What is new in Dynamics 365 that differs from previous products of Microsoft Dynamics?
The best feature of Microsoft Dynamics 365 is the ability to select from many different apps to customize to your specific needs. One umbrella contains everything: ERP, CRM, and all relevant components. You may choose what best fits and pay only for those. So now, it is easy to integrate and get optimum value and functionality.
What is the difference between Microsoft Dynamics 365 Sales Professional and Microsoft Dynamics 365 Sales Enterprise?
Sales Enterprise and Sales Professional are license types for different system requirements.
Sales Enterprise meets the needs of more complex sales organizations.
Sales Professional contains the main sales functions and is thus suitable for organizations with less complex processes.
How much time will it take to customize Dynamics 365 according to my needs?
This depends on your project requirements. Firstly, we will understand your project requirements and understand your needs, then depending on them, we will provide you with an estimated delivery time. However, this time can keep on varying depending on the change in the business requirements.