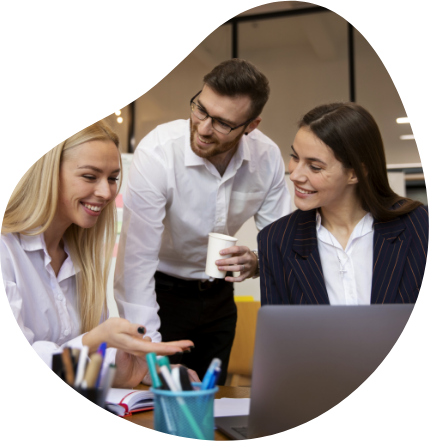 Ensure High ROI With Top Notch Django Developers
Our crew is highly skilled in using cutting-edge tools like AngularJS, ReactJS, NodeJS, etc. Hire dedicated Django developers from us to assure the greatest quality and competitiveness!
We have a pool of experienced resources to provide top-notch services, including designers, developers, marketers, and business analysts. Our team excels at designing top-notch user interfaces and modifying components and effects to improve user experience. Their capacity to comprehend commercial needs and translate them into trustworthy technology solutions will advance your business.
Hiring top talent ensures the timely delivery of high-quality outcomes for your interface development project. Our Django developer for hire will guide you through each stage of the development process. Even after your project is finished, you can always rely on us for support and maintenance. Together, let's create fantastic solutions!
Our Django Developers' Scope of Expertise
Our Django Developers' Scope of Expertise
Django Website Development

We work with you to create web applications and SPAs that are dynamic, responsive, and provide users with a visually appealing and strong user interface.

Django Mobile App Development

Our specialized Django developers are well-versed in creating the mobile app's backend utilizing Django REST frameworks and fusing it with the newest, most popular front-end technologies.

Web Services and API Development

When you consider our professional Django developer for hire, they ensure your web services and API development by integrating Django REST-API for simple platform access.

Django Enterprise Development

At Biztech, our Django experts have perfected the skills of developing complex industry-specific applications, no matter the project scale. They are experts in developing custom enterprise solutions!

Django Template Design

Our developers create Django templates using the Agile technique. They utilize the Django Template Language to produce designs that are secure, flexible, and safe.

Migration to Django

We help you migrate your current framework to Django while guaranteeing complete transparency and a painless process without any downtime or data loss.

Django Support & Maintenance

Get excellent maintenance services, support, and security for your web and mobile applications. Whether your application crashes or there is a security threat, we are just a call away!
Ready to Hire Python Django Developers?
✓ 100% Guaranteed Security of your Information.
Trust us and take the first step!
What Differentiates Experienced Django Developers
Widespread Market Reach

Skilled Django full stack developers execute strategies to develop risk-free apps that deliver customer satisfaction. Their industry expertise and risk-free solutions help businesses expand their reach globally.

Versatile Experience

You gain a competitive edge by outsourcing Django specialists! As they have to work on Django-specific projects for different clients and industries, they stay updated with the most recent market trends. Their experience benefits your project.

Higher Productivity

Your in-house team has limited opportunities and may not be as productive as the remote Django developers. Environment, flexibility, expertise, and wide exposure make remote Django professionals more productive than the in-house developers working in the office setup.

Minimal Spending

You may create user-friendly interfaces without incurring additional operational expenditures by hiring top Django web developers. Additionally, as you are not responsible for team management, there will be no need for infrastructure and training.

Round-the-Clock Availability

To guarantee seamless communication, efficiency, and quality, remote Django developers for hire operate in accordance with your availability, business objectives, and time zone. You have total authority over your project.

Shorten Time-to-Market

You can successfully achieve your business needs by considering Django developers for hire. Outsourced experts let you concentrate on your core expertise and business expansion plans while managing all the development operations on their own.
Hire Fullstack Django Developers as per your need
Flexible Hours
Hire Python Django developers on an hourly basis. In this model, you will only have to pay for the time and resources spent on the project.
The highlights include weekly billing with flexible duration. You get 100% source code authorization.
Dedicated Resource
Here you can hire dedicated Django developers to build web and mobile apps at fixed pricing. This model is for those who want to hire our FabricJS programmers on a monthly basis.
You get guaranteed 160 hours as per your flexibility and timezone with direct access to the resources.
Hire Team
Choose your desired experts from a pool of talented developers, designers, and testers, and build a team to develop a custom solution for your business. Have complete control over the team with expert consultation online.
Communicate with them via emails, Skype, Google Meet, or Zoom and be a part of the agile development process.
Steps to Hire React and Django Full Stack Developers from Us
Share your Requirements

Evaluate CVs

Conduct Interviews

Hire Django Developers

Remote Onboarding
Travel & Hospitality

Retail

E-commerce

Education

Professional Business

Event Management

Food & Beverage

Real Estate

Manufacturing

Finance & Insurance

Human Resource

Non-profit Organization
What Our Clients Say About Us
We can always count on Team Biztech
Biztech has helped us in many ways in the last 5-6 years. We have embarked on several ventures with different applications ranging from ERP to iOS apps to stand-alone applications for inventory management. Specifically, regarding Odoo development, they have helped us overcome many challenges. Biztech is very fast and responsive. They are really easy to talk to. We can always count on team Biztech in case of any issues. I have worked with them for many years and would highly recommend Biztech.
They've got an experienced team and impressive communication skills: Alex Wrenn
I wanted to avail myself of customized solutions for our store improvement. With the help of custom store solutions, we wanted to increase the number of satisfied customers and grow with current market trends. Biztech helped us with our website development, design, and eCommerce needs. They've got an experienced team, and I am impressed with their communication skills. I found Biztech very efficient and am pleased with how they handled things for us.
Biztech felt more like an On-Shore team than an Off-Shore Team
We've been working with Biztech for the last 7 years. We find that they are really good at ideation and coming up with new ideas when we face any problems. We have grown with them in the past 7 years, and hope to continue growing with them in the future. We highly recommend Biztech, they are very professional and have got excellent technical skills and they felt more like an On-Shore team than an Off-Shore team.
Success Stories of Digital Transformation Developed By BiztechCS
Our persistence and enthusiasm to work with technologies have helped us go above and beyond our client's expectations. Here, explore many of our successful projects which digitally transformed businesses.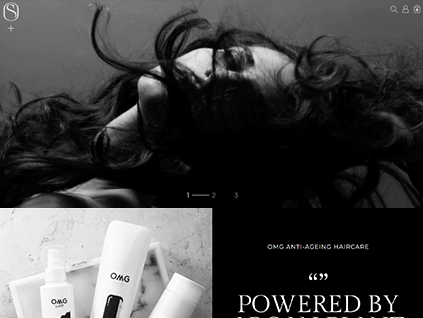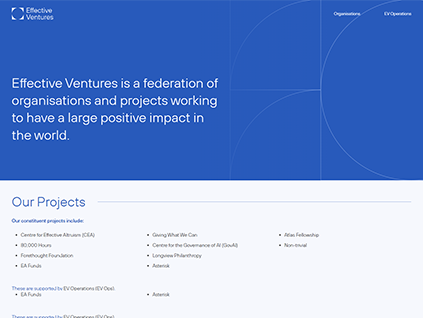 Effective Ventures
HTML5 , WordPress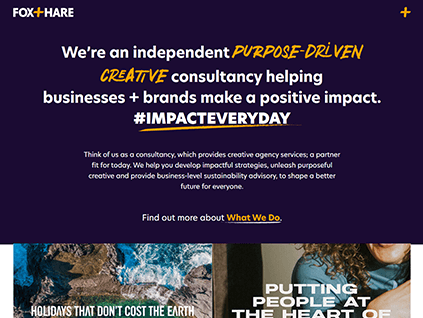 Fox + Hare
HTML5 , WordPress

Ovivo:

Digitizing Water Treatment Solutions with Robust Web Application

Ovivo is a Canada-based supplier of solutions for the treatment of water, wastewater, and ultrapure water. With years of experience, they have been serving in more than 15 countries worldwide. They are...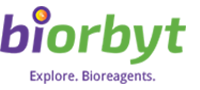 Biorbyt:

Streamlining Business Process by Automation and ERP Implementation

Biorbyt is one of the largest bioscience terminals with a huge inventory of reagents, antibiotics, biochemicals, ELISA kits and other customized requirements for scientific research. With an objective...

Helping Schools

to Stay Safe While They Reopen

El Camino Real Charter High is a USA based school which aims to provide the best possible education and infrastructure to their students and staff. Over the years we have helped them in digitizing their...
Latest Talent Hiring Updates from Team BiztechCS
At BiztechCS, we keep you at the edge of technology with the latest updates, news, and trends influencing the IT industry. Our blog has a unique approach and is well-researched to give you a fresh perspective on technology.
Hire Django Experts for Data-Driven Results
We guarantee the greatest client experience by combining the scale of top Django experts with the personalization that your business needs. Discover the potential of our experienced Django programmers!
Why We are the Right Partner for You
We conduct statistical research, competition analysis, and consultation to assist you in hiring top-notch Django experts that live up to your expectations. We stand by you through the development process!
Vetted Talented Professionals
Flexible Engagement Models
Proven Experience in frontend development
Timely Delivery of Projects
Work History
Confidentiality and Integrity
Dynamic Development
100% Source Code Authorization
24*7 Technical Support
Bug-free Tailored Solutions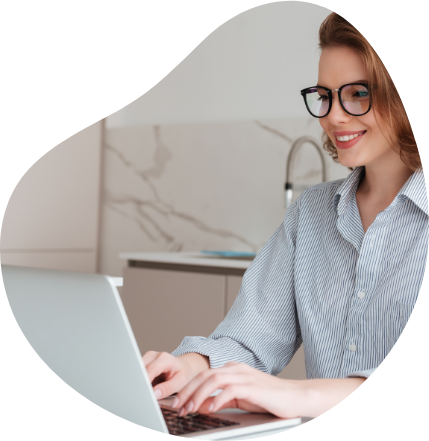 Frequently Asked Questions
How much does it cost to hire a dedicated Django developer?
At Biztech, we offer flexible engagement models to hire python Django programmers. The actual cost of hiring developers depends on your requirements and project complexities. You can contact our Django experts for detailed information.
What is the process for hiring top Django developers?
It starts with your requirement sharing. Once received, our experts will contact you, understand your needs, and share the CVs for further consideration. You can shortlist the Django developers for hire, evaluate their performance and work by conducting interviews and select the right team that suits your business needs.
Can you help me build my website using Django?
Yes, our Django-specific experts can help you develop custom websites and mobile applications tailored to your requirements.
Can you help me in migrating my existing application into Django?
We have a team of Python developers who have assisted many clients in switching to Python for better performance and usability from legacy and conventional programs created on various platforms. With the help of our junior Django developers, you can migrate your existing app to Django with ease!