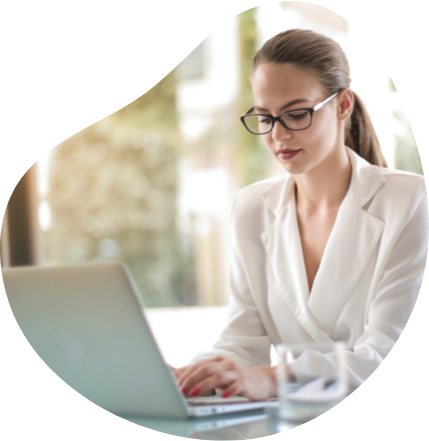 Create Engaging Visuals with FabricJS Experts
Our team has vast experience in working with modern technologies like AngularJS, ReactJS, NodeJS, etc. Hire vetted FabricJS developers from Biztechcs to ensure the highest standard of quality and competitiveness!
We have a pool of talented resources, including designers, developers, marketers, and business analysts, on hand to deliver top-notch services. Our team is skilled at creating excellent user interfaces and customizing elements and effects to enhance user experience. Their ability to understand business requirements and turn them into reliable technical solutions can take your business to the next level.
Hiring top personnel for your interface development project guarantees high-quality results on schedule. Our dedicated Fabric JS developers will walk you through every step of the development process. You can count on us for assistance and maintenance even after completing your project. Let's build great solutions together!
Our FabricJS Developers' Scope of Expertise
Our FabricJS Developers' Scope of Expertise
FabricJS UI Development

We leverage the FabricJS Library to build intuitive applications for all devices. Improve customer engagement by hiring our FabricJS UI development experts

Elements and Effect Customization

At Biztech, our FabricJS developers have perfected the know-how of FabricJS elements and objects. Customize elements and effects for your application and connect with your audience at the core level!

FabricJS Application Integration

Integrate the FabricJS library with your cross-platform desktop applications, PWAs, and SPAs by considering our FabricJS developers for hire and get intuitive interfaces.

FabricJS Support & Maintenance

Get excellent maintenance services, support, and security for your web and mobile applications. Whether your application crashes or there is a security threat, we are just a call away!

FabricJS QA and Testing

Our in-house QA team ensures that they unearth all the bugs that might have been missed for seamless functioning. Hire dedicated FabricJS developers to ensure the error-free functioning of your application.
Transform Your Ideas with Our Developers!
✓ 100% Guaranteed Security of your Information.
Trust us and take the first step!
Benefits of Hiring Experienced FabricJS Developers
Risk Assessment

Remote FabricJS developers take concrete steps to ensure that all apps built on the platform are risk-free and capable of addressing real-time task execution flaws. They avoid any inconsistencies in the processes and deliver risk-free solutions.

Versatile Experience

Outsourcing FabricJS experts give you an upper hand in the market. As they have to work on projects in various areas, they stay updated with the latest market trends. Their experience helps you with a modern look.

Productivity

The wide exposure and flexibility make remote FabricJS professionals more productive than the in-house developers working in the office setup.

Cost Saving

Outsourcing FabricJS developers help you develop intuitive interfaces at no extra operational costs. Plus, you don't have to manage the team, which means no spending on infrastructure and training.

Flexible Working Hours

Remote FabricJS developers work as per your availability, business goals, and time zone to ensure seamless communication, productivity, and quality. You get full control over your project.

Business Expansion

With skilled Fabric programmers, you can effectively meet your business needs. You can focus on core competencies and business growth strategies while letting your hired developers do the rest.
Engagement Model to Hire Offshore FabricJS Developers
Flexible Hours
Hire a FabricJS developer on an hourly basis. In this model, you will only have to pay for the time and resources spent on the project.
The highlights include weekly billing with flexible duration. You get 100% source code authorization.
Dedicated Resource
Hire a dedicated FabricJS developer to build web and mobile apps at fixed pricing. This model is for those who want to hire our FabricJS programmers on a monthly basis.
You get guaranteed 160 hours as per your flexibility and timezone with direct access to the resources.
Hire Team
Choose your desired experts from a pool of talented developers, designers, and testers, and build a team to develop a custom solution for your business. Have complete control over the team with expert consultation online.
Communicate with them via emails, Skype, Google Meet, or Zoom and be a part of the agile development process.
How Brands Hire FabricJS Web Developers from Us
Share your Requirements

Evaluate CVs

Conduct Interviews

Hire Developers

Remote Onboarding
Travel & Hospitality

Retail

E-commerce

Education

Professional Business

Event Management

Food & Beverage

Real Estate

Manufacturing

Finance & Insurance

Human Resource

Non-profit Organization
Words that make an impact
Success Stories of Digital Transformation Developed By BiztechCS
Our persistence and enthusiasm to work with technologies have helped us go above and beyond our client's expectations. Here, explore many of our successful projects which digitally transformed businesses.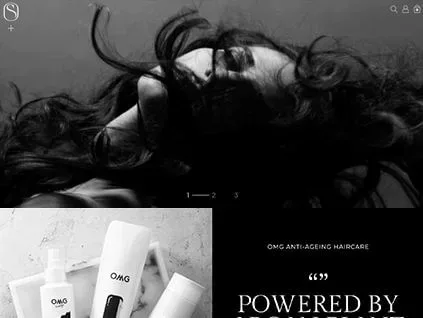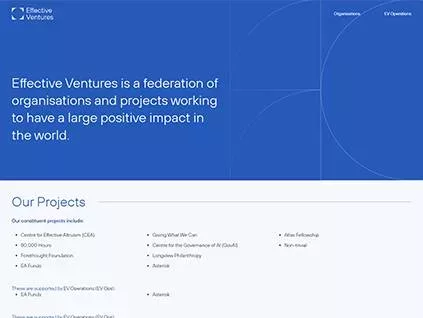 Effective Ventures
HTML5 , WordPress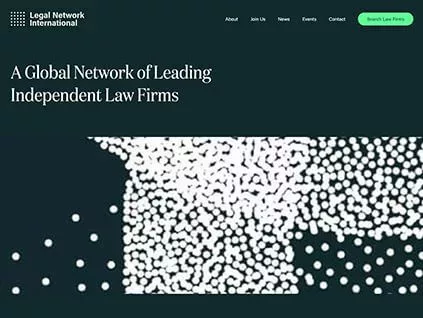 Legal Network International
HTML5 , WordPress
Tech Updates from Team BiztechCS
At BiztechCS, we keep you at the edge of technology with the latest updates, news, and trends influencing the IT industry. Our blog has a unique approach and is well-researched to give you a fresh perspective on technology.
Bring Your Artwork to Life
Create your own classy canvas with alignments, animation effects, clipart, customized text, and more with our vetted FabricJS web developers. Let's bring your aspirations to life!
Why Hire FabricJS Developers from Biztech
At Biztech, we help you scale affordably with a fluid team of FabricJS experts. We provide more than just fill development skill gaps.
Vetted Talented Professionals
Flexible Engagement Models
Proven Experience in frontend development
Timely Delivery of Projects
Work History
Confidentiality and Integrity
Dynamic Development
100% Source Code Authorization
24*7 Technical Support
Bug-free Tailored Solutions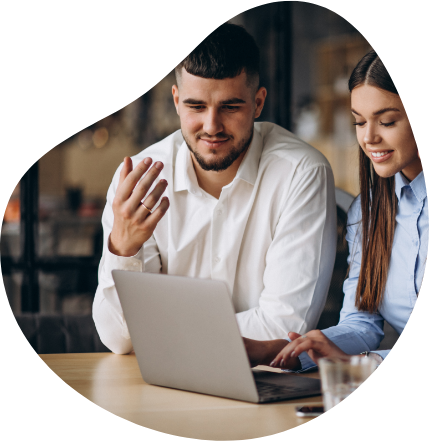 Frequently Asked Questions
What is the cost to hire a dedicated Fabricjs developer?
At Biztech, we offer flexible engagement models to hire a FabricJS programmer. The actual cost to hire FabricJS developers in USA depends on your requirements and project complexities. You can contact our Fabric experts for detailed information.
What is the process for hiring a FabricJS developer?
It starts with your requirement sharing. Once received, our experts will contact you, understand your needs, and share the CVs for further consideration. You can shortlist the developers, evaluate their performance and work by conducting interviews and select the right team that suits your business needs.
What should I look at when hiring a FabricJS developer?
When you hire FabricJS developers for startups, ensure they have in-depth knowledge of Canvas, JavaScript, and technologies like ReactJS, AngularJS, NodeJS, etc. Most importantly, they should have real-time experience developing interfaces for business applications.