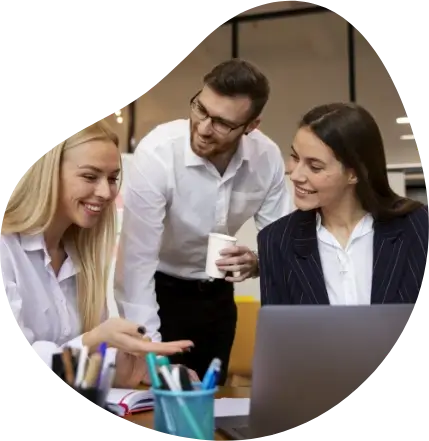 Develop High-Revenue ECommerce Site With Our Dedicated OpenCart Developers
Our dedicated OpenCart developers have rich hands-on experience with the platform alongside meticulous coding, database, and testing skills. Besides our technical proficiency in PHP, HTML, MySQL, and other technologies, we also ensure seamless communication with clients.
At Biztech, we have a diverse pool of OpenCart developers who can assist you in building online stores for any niche. Whether you are setting up a new store or expanding your existing brick-and-mortar store, our OpenCart web development services can cater to all your requirements.
If you want to overcome crucial eCommerce challenges like high bounce rates, cart abandonment rates, and declining sales, our seasoned professionals can help. Hire resources from the best OpenCart eCommerce development company and build next-gen online stores for your customers.
Our OpenCart Development Services Include
Our OpenCart Development Services Include
OpenCart eCommerce Store Development

Build a feature-rich online store that takes your eCommerce business to the next level. Leverage our diverse experience in OpenCart custom development and customize your store to meet the modern-day needs of your consumers.

OpenCart Integration Services

Integrate payment gateways, custom functionalities, or third-party apps to build feature-rich applications quickly and easily. Leverage our OpenCart integration services and make sure to build interactive eCommerce experiences.

OpenCart UI/UX Development

Design an appealing user interface that aligns with your brand's vision with a reputed OpenCart agency like BiztechCS. Our developers will help you create a impactful and captivating user experience so that you can retain and convert them into loyal customers.

OpenCart Theme Development

Our OpenCart Theme development services are apt for those who want to give their online store a unique look and feel. Based on your custom needs, we develop SEO-friendly, responsive, and fast OpenCart themes for your eStore.

OpenCart API/Extension Development

Manage your OpenCart store from anywhere and on any device by developing REST APIs. These APIs will interact with your online store seamlessly and add extended features without compromising your eCommerce site's performance. With OpenCart extension development, build exclusive extensions for your website.

OpenCart Headless PWA Development

Widen your customer base as you build progressive web apps for mobiles and tablets with OpenCart. As a leading OpenCart development company India, we leverage the headless PWA technology to build native app-like performance for your store.

OpenCart Migration Solution

If you don't want migration to ruin your eCommerce store's performance, SEO ranking, UX, and page speed, our OpenCart Migration services can be of help. Our developers can assist in migration between OpenCart and other platforms like WooCommerce, Magento, and Shopify.

OpenCart Support & Maintenance

Manage your online store efficiently even after launch to overcome security vulnerabilities and keep it in top shape. When you hire dedicated OpenCart developers from us, you get to optimize your store and keep it updated to outpace competitors.
Transform Your Ideas with Our Developers!
✓ 100% Guaranteed Security of your Information.
Trust us and take the first step!
Benefits of Hiring Offshore Dedicated OpenCart Developers
Adept Developers

Being an established OpenCart development company in India, we have a pool of adept developers and designers on our team. They are technically contempt with coding & database skills, communication skills, and can build customized eCommerce stores as your project demands.

Timely Delivery

Outsourcing OpenCart website development services will enable you to finish a project right on time. With our well-planned development and testing methodologies, we will ensure each project's breakthroughs are met.

Risk-Free Development

Our dedicated professionals consider every aspect of development to build risk-free OpenCart stores for you. We perform a 360-degree analysis and build eCommerce solutions that can sustain long in this competitive market.

No Geographical Restrictions

We have worked with 300+ clients from all across the globe and work flexibly as per their timezone. Our developers will make sure to connect with clients seamlessly regardless of the geographical region they work in.

Versatile Experience

We are a renowned OpenCart development agency with resources having an average of 5+ years of development experience. With our diverse experience in developing online stores for multiple niches, we can bring versatility and scalability to your product.

Cost-Efficient

Minimize your development and operational costs by eliminating the risks of re-designing or poor development. Hire seasoned developers from renowned OpenCart development agencies and get the most out of our skilled developers with cost-efficient solutions.
Dedicated OpenCart Developers Hiring Model
Flexible Hours
We can assist you with OpenCart developers for hire on an hourly basis. As per this engagement model, you only have to pay for the time the developers or resources spend on your project.
The highlights include weekly billing with flexible duration. You get 100% source code authorization.
Dedicated Resource
Hire a dedicated OpenCart developer to build web apps at fixed pricing. This model is for those who want to hire certified OpenCart developers on a monthly basis.
You get guaranteed 160 hours as per your flexibility and timezone with direct access to the resources.
Hire Team
Choose your desired experts from a pool of talented developers, designers, and testers, and custom-build a team to develop unique OpenCart web solutions for your business. You get to have complete control over the team with expert consultation online.
You have the option to communicate with them via emails, Skype, Google Meet, or Zoom and become a part of the agile development process.
How to Hire Dedicated OpenCart Developers from Biztech
Share your requirements

Scrutinize CVs

Conduct Interviews

Choose Developers

Hire Remote Developers
Travel & Hospitality

Retail

E-commerce

Education

Professional Business

Event Management

Food & Beverage

Real Estate

Manufacturing

Finance & Insurance

Human Resource

Non-profit Organization
Words that make an impact
Success Stories of Digital Transformation Developed By BiztechCS
Our persistence and enthusiasm to work with technologies have helped us go above and beyond our client's expectations. Here, explore many of our successful projects which digitally transformed businesses.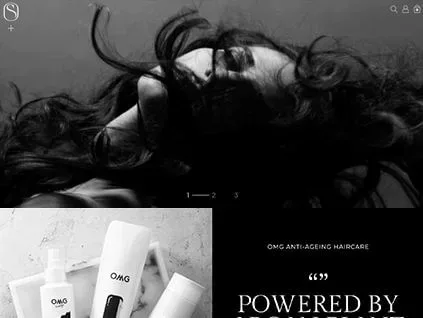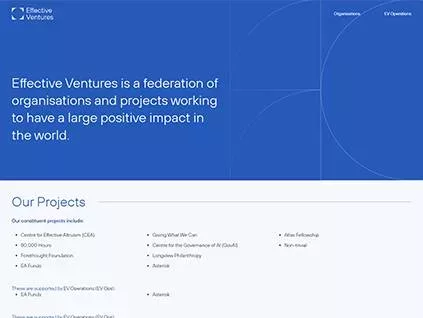 Effective Ventures
HTML5 , WordPress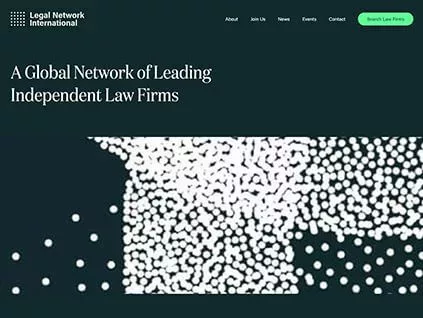 Legal Network International
HTML5 , WordPress
Tech Updates from Team BiztechCS
At BiztechCS, we keep you at the edge of technology with the latest updates, news, and trends influencing the IT industry. Our blog has a unique approach and is well-researched to give you a fresh perspective on technology.
Take Your eCommerce Store to New Heights With Our Seasoned OpenCart Developers
We put our 16+ years of eCommerce experience in use to develop the best eCommerce solution for you. Hire best-in-class developers for a hassle-free OpenCart website development experience.
Why Choose BiztechCS for Hiring OpenCart Developers?
With our OpenCart web app development services, you sign up for quality development, timely delivery, secure services, and affordable costs. We boast a team of developers who have mastered working with the OpenCart platform and can deliver high-revenue eCommerce sites.
Skilled OpenCart developers
Proven Experience in eCommerce vertical
100% Source Code Authorization
Flexible Engagement Models
Timely Project Delivery
Dynamic Development
Diverse Experience
Confidentiality and Integrity
Round-the-clock Technical Support
Error-free Solutions
Streamlined Project Management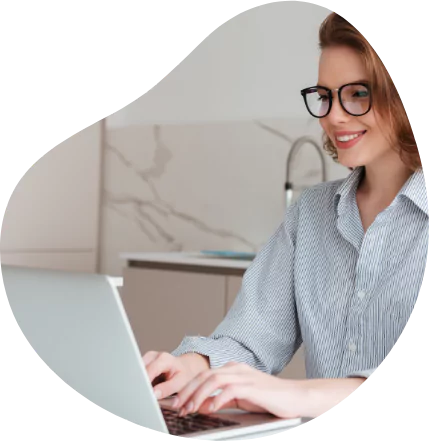 Frequently Asked Questions
How much does it cost to hire dedicated OpenCart developers?
As a leading OpenCart website development company, we enable clients to hire our developers based on a dedicated model. For that, we charge on a monthly basis and you get guaranteed 160 hours of work. However, the cost of hiring depends on the nature and complexity of the project. Consult our developers and share your requirements to get a quote.
Can I hire a team of OpenCart developers from Biztech?
Yes, we have various engagement models to suit your business needs. You can hire a team of OpenCart developers, designers, testers, and project managers, as you need. We also let clients choose their preferred team by interviewing our qualified developers.
Why choose Biztech as an OpenCart development company?
Team Biztech has worked in the eCommerce industry for 15+ years and knows which trends to adopt and which to let go of. With our diverse experience and qualified OpenCart developers, we are a perfect fit for those who want to develop next-gen, feature-rich, high-revenue, and scalable eCommerce stores.
What are all the tasks my OpenCart developer will perform for me?
Based on the terms of hiring, our OpenCart developers will assist you in the design, development, customization, and maintenance of your eCommerce website. If you have custom requirements, our OpenCart module development and theme development services can further help you develop custom modules and templates.
How much time will it take to develop my OpenCart store?
Developing an OpenCart store typically takes a few weeks' time. However, we will be able to give you a more definite answer once we know your project requirements as the development time varies for every unique project based on its complexity.