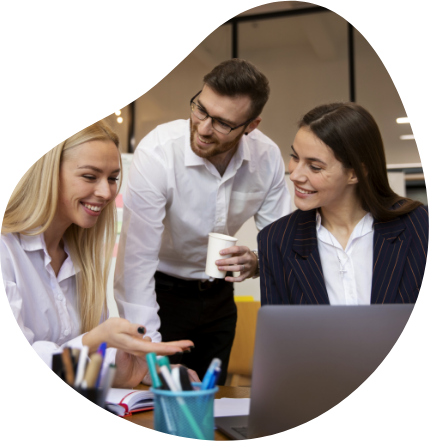 Build Sustainable Websites With Best-in-Class WordPress Developers
Managing a website is made easy, as you can get the most talented WordPress developers for hire at Biztech. Our developers stay up-to-date about the latest technologies, trends, and updates that help your website and business.
Our hassle-free development process helps organizations build web solutions that align with the latest trends and are future-ready. We focus on developing software solutions that help generate more ROI and help gain loyal customers.
Whether it is a custom WordPress plugin, theme development, WooCommerce development, or API integration, we deliver reliable web solutions. Hire WordPress web developers at your convenience for quality software solution.
Now, hire WordPress web developers at your convenience and free yourself from the hassles of efficient project management and quality control.
WordPress Development Services We Offer
WordPress Development Services We Offer
Custom WordPress Web Development Services

BiztechCS has a meticulous pool of developers who can build tailor-made WordPress solutions from the ground up. We not only listen to your custom requirements but implement strategies to build them into unique software products.

WordPress Plugin & Theme Development Solution

Hire WordPress theme developers or plugin developers for your unique WordPress theme and plugin requirements. Our developers are experienced in working with WordPress, HTML, and CSS to create themes and plugins that suit your custom needs.

WordPress Customization & API Integration Services

Catch up with the rapidly evolving digital world and build sustainable websites as you hire certified WordPress developers from us. Our team will help you expand your site's functionalities by integrating third-party applications and APIs as and when needed.

WooCommerce Development Services

We help online businesses build a robust, feature-rich, secure, and SEO-friendly eCommerce platform with the help of the WooCommerce plugin. Hire professional WordPress Woocommerce developers from BiztechCS to get an upper hand in this eCommerce industry.

WordPress Maintenance & Support Solution

With assistance from our in-house WordPress professionals, the hassle of maintaining and updating your site is reduced significantly. Whether it is a security update, data backup issue, or performance optimization task, BiztechCS has the suitable talent to help you grow.

WordPress Migration & Upgrade Services

Worried about downtime affecting your business unit's productive hours during WordPress migration? Not anymore! Hire expert WordPress developers from us to remove all roadblocks and migrate your site to WordPress without issues like data leaks.
Transform Your Ideas with Our Developers!
✓ 100% Guaranteed Security of your Information.
Trust us and take the first step!
Benefits of Hiring Our Seasoned WordPress Developers
Quick Turnaround Time

When you hire a professional WordPress developer from BiztechCS, you can be assured of timely delivery. Our developers follow the Agile development approach and try to meet each breakthrough on time for timely delivery.

Affordable Development Costs

You can save more on development with remote developers rather than when you hire a WordPress developer full-time. You get to choose your preferred engagement model and manage your expenses as you need.

SEO-Compliant WordPress Solutions

We have dedicated WordPress programmers for hire who can develop SEO-friendly websites conveniently. Our executives use plugins like Yoast SEO and Hubspot to ensure your site is ready for advanced SEO practices.

Versatile Experience

Having worked on over 1200 projects, our WordPress experts have versatile experience in multiple industries. Leverage their diverse experience to build impressive WordPress solutions that sets you apart from your competitors.

Complete Control of your Site

When you hire WordPress programmers from our team, you get to have complete control of your site. Whether you are worried about code ownership or flexibility with project management, our team will respect your terms and conditions.

Fully-Customizable

You don't have to suppress your custom requirements anymore. Hire professional WordPress developers from BiztechCS and ensure to build fully customized websites that can appease your target audience.

Security & Compliance

At BiztechCS, we take utmost care for the security and privacy of your data. Our teams ensure they do not share any confidential information apart from with project members and comply with standard security practices.

Business Growth

With our dedicated WordPress developers by your side, focusing on your core services will be easier. Now, leave the technical tasks to our WordPress professionals and focus on expanding your business.

Management Ease

With a simple & easy-to-use WordPress backend, we make website management hassle-free for you. Access the backend/dashboard with ease to add or update blogs, content, and media seamlessly.
Qualified WordPress Developers Hiring Model
Flexible Hours
Hire a WordPress developer on an hourly basis with our flexible hours engagement model. Choose this model if you want to hire developers based on their hourly rates.
The highlights include weekly billing with flexible duration. You get 100% source code authorization.
Dedicated Resource
Hire a dedicated WordPress developer to build websites at a fixed cost. This model is suitable for organizations that want to hire skilled WordPress developers on a monthly basis.
You get guaranteed 160 hours as per your flexibility and timezone with direct access to the resources.
Hire Team
This engagement model allows you to choose your desired experts from a pool of talented developers, designers, and testers. You can custom-build a team to develop unique WordPress web solutions for your business. Get complete control over the team with expert consultation online.
You have the option to communicate with them via emails, Skype, Google Meet, or Zoom and become a part of the agile development process.
How to Hire Dedicated WordPress Developers from Biztech
Share a Proposal

Scrutinize CVs

Conduct Interviews

Choose Developers

Hire Remote Developers
Travel & Hospitality

Retail

E-commerce

Education

Professional Business

Event Management

Food & Beverage

Real Estate

Manufacturing

Finance & Insurance

Human Resource

Non-profit Organization
Words that make an impact
Success Stories of Digital Transformation Developed By BiztechCS
Our persistence and enthusiasm to work with technologies have helped us go above and beyond our client's expectations. Here, explore many of our successful projects which digitally transformed businesses.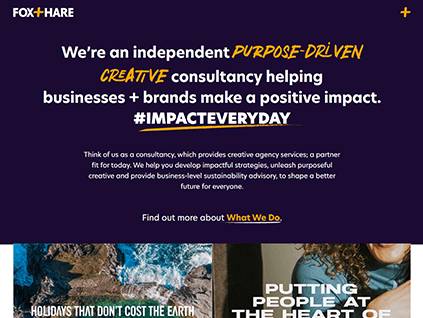 Fox + Hare
HTML5 , WordPress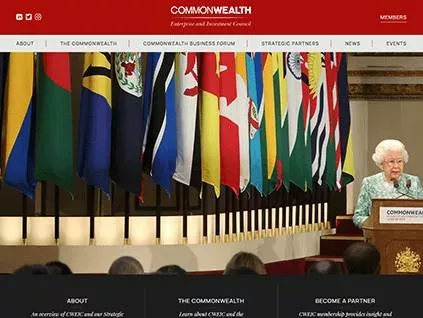 COMMONWEALTH
HTML5 , WordPress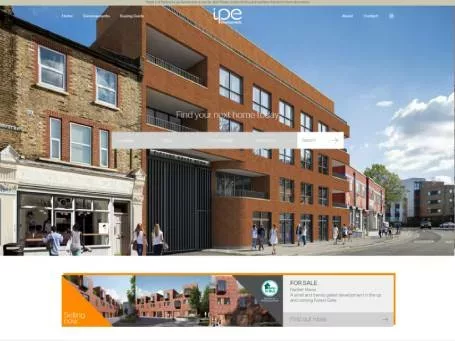 IPE Developments
HTML5 , WordPress
Tech Updates from Team BiztechCS
At BiztechCS, we keep you at the edge of technology with the latest updates, news, and trends influencing the IT industry. Our blog has a unique approach and is well-researched to give you a fresh perspective on technology.
Have Your Remote WordPress Team Onboard
Find and hire WordPress developers at affordable rates without compromising on quality. At Biztech, we will assist you to build the perfect team for WordPress development, project management, and deployment.
Why Hire WordPress Developers from BiztechCS?
When you hire a WordPress developer from us, you get to save more and build quality WordPress web solutions. That's not all, you can develop the website on your terms and build custom products as your business requires.
Skilled WordPress developers
100% Source Code Authorization
Flexible Engagement Models
Proven Experience in CRM solutions
Timely Project Delivery
Dynamic Development
Confidentiality and Integrity
24×7 Technical Support
Error-free Solutions
Streamlined Project Management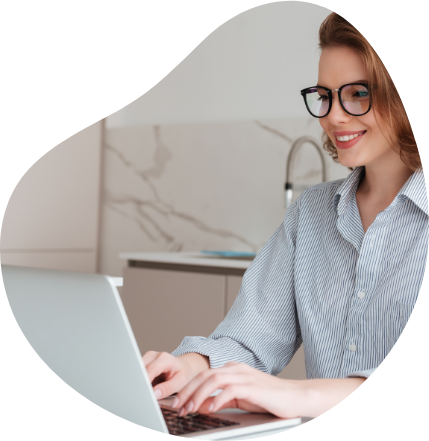 Frequently Asked Questions
How much does it cost to build a dedicated WordPress website?
The cost to build a WordPress website usually depends on the project requirements and complexity. The more features and customization you ask for, the more will be the cost of the development. So, help us with your project requirements and we will provide you with a cost estimation.
Which tasks can I assign to my WordPress developer?
There are several tasks that you can assign to a WordPress developer, such as developing a website front-end and back-end, plugin and API integration, themes and plugin development, customization, WordPress support & maintenance, etc.
Will you provide support after my WordPress website is live?
When you hire best WordPress developers from BiztechCS, you also get after-support services for your WordPress project. Mostly, we provide post-project support till 30 days after the project handover. However, the exact duration of support will depend on the terms of the contract.
What types of websites can be created using WordPress?
WordPress is an excellent content management system for developing multiple web solutions. And our skilled WordPress web developers can help create multiple kinds of sites right from eCommerce, niche blogs, podcasts, and online marketplaces to finance and edu-learning websites.
Can you brief me about the technical expertise of your WordPress developers?
Our WordPress developers are not only well versed in the content management system, but they are also skilled in languages like PHP, HTML, CSS, JavaScript, etc. In addition, they are also experienced with version control, sales and marketing, SEO, and sprint management for effortless project delivery.