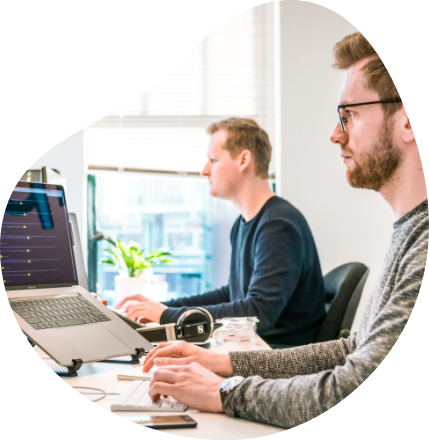 Scale Up and Scale-Out with Salesforce Customization Services
Salesforce CRM has thousands of features and customization options through AppExchange but making it work for you is challenging. Besides, as the business evolves, the software needs upgrading.
At Biztech, we can tailor Salesforce products to meet the sales, marketing, and customer service requirements of particular industries. We are familiar with the challenges of a one-size-fits-all solution for the Salesforce ecosystem. As a result, we offer customization for Sales Cloud, Service Cloud, and NonProfit Cloud to boost efficiency, business productivity, and revenue. Our customization services include building custom triggers and objects, defining validation criteria, setting workflows and processes, customizing user interfaces, layouts, APEX classes, AppExchange apps, third-party integrations, visual page elements, and more.
As a leading Salesforce customization company and a Salesforce ISV partner, we ensure you don't miss out on any growth opportunity.
Implement Salesforce Customization and Gain Competitive Edge
Share your requirements with our Salesforce experts and maximize your business success
Tailoring Salesforce CRM with Configuration and Customization
Offering tailor-made solutions to customers enhance the overall experience. We offer two ways to help you create experiences that lead to conversion and brand loyalty.
Salesforce Configuration

To specify business-specific values, we offer Salesforce configuration. It includes modification of UI, data model, relationships, business flow, and business logic of your Salesforce solution. The list of possible configurations includes:

Add custom fields, objects, and records to your Salesforce with default Salesforce tools
Create reports and dashboards
Workflows and validation rules
Tabs and apps (collections of tabs grouped to present them to users)
Installing AppExchange applications, etc.

Salesforce Customization

If you need specific Salesforce functionality that is impossible to obtain with configuration, we offer Salesforce customization. It implies modifying your solution with code. You should resort to customization when:

You have large amounts of data and complex business logic
Data can't be fully covered with default Salesforce functionality
Default or configured reports/dashboards do not reflect all the necessary data of your business processes
Integrating external systems (like ERP, an ecommerce system, etc.) is crucial for your business
Our Salesforce Custom Development Services
As a leading Salesforce customization company, we provide end-to-end Salesforce CRM customization services. There are 4 critical areas in which we provide customizations.
Create and Modify Custom Objects

Revamp your Salesforce app with custom Salesforce objects and custom fields for extended functionality to improve your business's ROI.

Automate Workflows

Automate recurring tasks with APEX code and workflow, such as assigning follow-up tasks and sending email notifications. Enhance your CRM capabilities with tools like workflow rules, process builder, and apex code.

Customize Reports and Dashboards

Leverage our Salesforce customization services to create custom reports and dashboards. Identify the best/underperforming sales territories, lucrative customer niches, and accurate value of your Salesforce pipeline.

Custom Third-Party Integrations

Our Salesforce experts are skilled at performing Salesforce CRM integration with third-party platforms. We use REST/SOAP API web services for effective integration and seamless data flow.
How Salesforce Customization Services Improves Business Performance
Custom Salesforce development adds new features and functionalities that are not available or accessible in the default Salesforce environment and enhances business efficiency and productivity.
Quality Solutions

Whether you want to customize the user interface, workflow, or the entire Salesforce solution, we offer all-around Salesforce customization to ensure you're always staying ahead of your competitors.

High ROI

Customization enhances the CRM capabilities, resulting in long-term benefits. Biztech makes all your investment worth it by helping you achieve your desired results.

Flexibility and Speed

Our Salesforce experts make customization and deployment easier and faster, along with the flexibility to evolve with your growing business.

Make Smart Decisions

We offer customization services to reduce your team's workload, keeping in mind your unique business requirements. We handle all the CRM aspects, while you can focus on making business decisions.
Words that make an impact
Success Stories of Digital Transformation Developed By BiztechCS
Our persistence and enthusiasm to work with technologies have helped us go above and beyond our client's expectations. Here, explore many of our successful projects which digitally transformed businesses.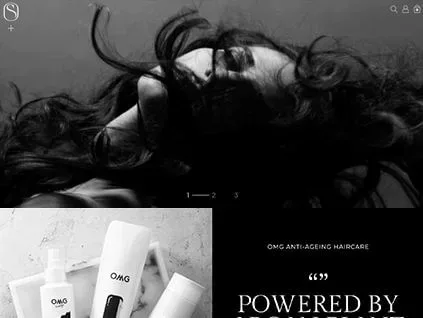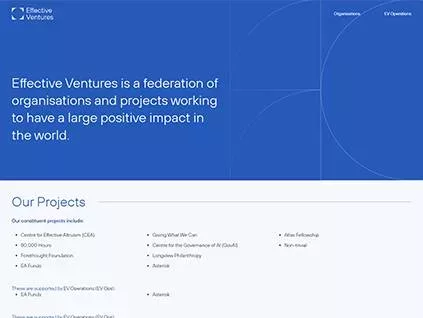 Effective Ventures
HTML5 , WordPress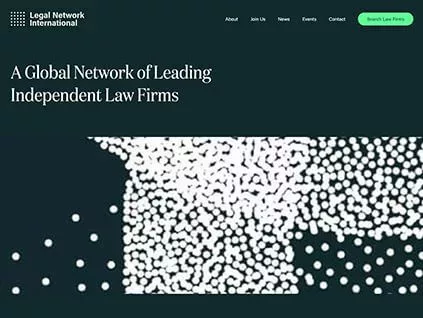 Legal Network International
HTML5 , WordPress
Tech Updates from Team BiztechCS
At BiztechCS, we keep you at the edge of technology with the latest updates, news, and trends influencing the IT industry. Our blog has a unique approach and is well-researched to give you a fresh perspective on technology.
Why Biztech for Salesforce CRM Customization?
We have delivered around 1200+ transformative solutions around the world. We can help you develop leading-edge platforms that underpin your next breakthrough. Here are the perks of choosing us.
Skilled and Certified Salesforce Developers
Agile in and Out
Productivity and Performance
Trusted Results
Data Safety and Security
On-time Delivery
Streamlined Communication
Quality Assurance
Cost-Effective Solutions
Flexible Engagement Models
100% Customer Satisfaction
24*7 Support and Maintenance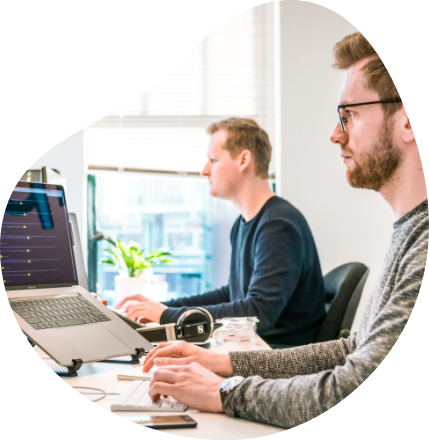 Amplify Your SFDC Customization Possibilities
We unleash limitless possibilities of Salesforce CRM and deliver extraordinary personalized experiences. Reimagine and transform your business by leveraging our Salesforce customization services.
Frequently Asked Questions
What would be the cost of custom Salesforce development?
The cost of Salesforce customization depends on your business and CRM requirements. When you connect with us, we will understand your business requirements and provide you with the exact quote.
Will you be able to implement custom Salesforce services in my old solution?
Yes, from developing a custom Salesforce solution to customizing specific features and modules, we can help you with all sorts of customization services.
What are the benefits of custom Salesforce Development?
With Salesforce custom development, you can quickly build the solutions that your customers ask for. You can offer various functionalities, increase customer retention, and target a single customer base.
Salesforce customization expands the CRM capabilities and helps you grow your business with accurate and powerful data insights.
What are the steps to customize the Salesforce solution?
The process of Salesforce customization starts with requirement gathering. Our Salesforce experts will thoroughly analyze your business needs and create a plan with SLAs in place. We will implement customizations and quality checks, followed by support and monitoring.