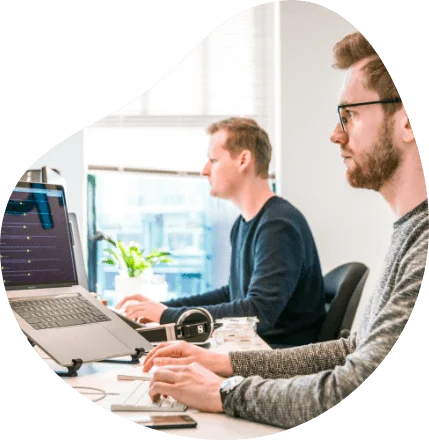 Why Work with Us for SFDC Implementation
Our Salesforce CRM implementation consultants combine technical knowledge with business experience to deliver the solution that your business needs to optimize and thrive. With years of experience in CRM and different Salesforce modules like Sales Cloud, Service Cloud, Communities, Field Service Cloud, we will help you go live with the implementation and maximize your values.
As a Salesforce ISV partner and one of the leading Salesforce implementation companies, we offer various services, including but not limited to consulting, configuration, development, migration, support, and maintenance. We ensure that the solution we develop is personalized to your needs. Our engagement model gives you the flexibility to scale your project. You have complete control over your project. The best thing is that our developers are Salesforce certified. It's a win-win solution!
Choose our Salesforce implementation team to design the CRM the way you want.
Salesforce Implementation Services
Salesforce Implementation Services
Sales Cloud Implementation

Increase sales, improve customer communication, and gain valuable insights into pipelining and forecasting, all on the same platform with our Salesforce sales cloud implementation services.

Service Cloud Implementation

Boost customer loyalty with streamlined workflows and personalized services across every touchpoint. Hire our Salesforce service cloud implementation consultants and get an inside scoop into every customer interaction.

Community Cloud Implementation

Build next-gen communities and customize them with Salesforce community cloud implementation to reflect the brand. Deliver real-time experience to your customers, partners, and employees.

Salesforce for NonProfits (NPs)

Salesforce for NonProfits helps you create a lasting impact with digital transformation. Our Salesforce implementation consultants assist you with purpose-driven solutions to manage income streams, inbound grants, and programs in one space.
Schedule a Call to Get Free Consultation
✓ 100% Guaranteed Security of Your Information
Trust us and take the first step!
Benefits of Salesforce Implementation
Accurate Information

With Salesforce implementation, you can keep all your customers' data well organized in one place. You won't have to worry about data scattered over different departments.

Access Data from Various Sources

With Salesforce implementation, you can bring different tools, such as Oracle, SAP, etc. You can easily integrate third-party tools with the help of powerful APIs and build a comprehensive customer view.

Sales Forecasting

You can easily understand past and present sales trends and opportunities. It's easy to predict future sales possibilities and lead prospects that may give better insights to plan next campaigns and generate more revenue.

Improved and Automated Workflows

Salesforce implementation improves the overall business process and aids in exceptional product delivery. You can achieve sales goals without undue complications.

Customer-Centric Approach

You can organize and present customer information in a user-friendly manner. This way, you can manage the sales processes effectively.

Modernized Infrastructure

Salesforce implementation helps your business modernize infrastructure by implementing the latest technologies and extracting the best out of customer data. It helps you make informed decisions.
Salesforce Implementation Services Engagement Model
Flexible Hours
We offer Salesforce implementation services on an hourly basis. In this model, you will only have to pay for the time and resources spent on the project.
The highlights include weekly billing with flexible duration. You get 100% source code authorization.
Dedicated Resource
Hire Salesforce implementation experts to create tailored solutions at fixed pricing. This model is for those who want to explore our implementation services on a monthly basis.
You get guaranteed 160 hours as per your flexibility and timezone with direct access to the resources.
Hire Team
Choose your desired Salesforce experts from a pool of talented developers, designers, testers, and engineers, and build a team to develop a custom solution for your business.
Communicate with them via emails, Skype, Google Meet, or Zoom and be a part of the agile development process.
Approach of Our Salesforce Implementation Services
Gather Requirements

Setup and Configure

Migrate Data

User Adoption

Deploy and Support
Travel & Hospitality

Retail

E-commerce

Education

Professional Business

Event Management

Food & Beverage

Real Estate

Manufacturing

Finance & Insurance

Human Resource

Non-profit Organization
Words that make an impact
Success Stories of Digital Transformation Developed By BiztechCS
Our persistence and enthusiasm to work with technologies have helped us go above and beyond our client's expectations. Here, explore many of our successful projects which digitally transformed businesses.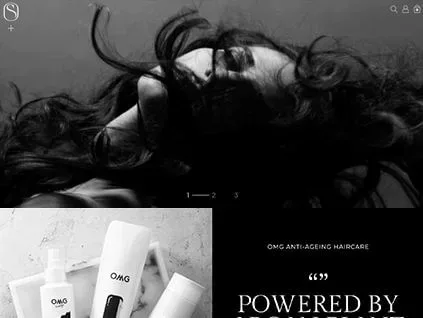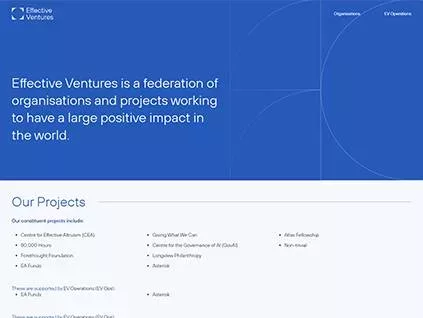 Effective Ventures
HTML5 , WordPress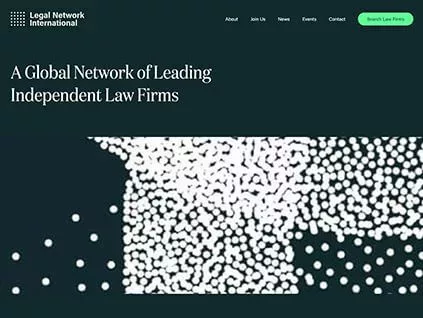 Legal Network International
HTML5 , WordPress
Tech Updates from Team BiztechCS
At BiztechCS, we keep you at the edge of technology with the latest updates, news, and trends influencing the IT industry. Our blog has a unique approach and is well-researched to give you a fresh perspective on technology.
Biztech has the Salesforce Implementation Expert You've Been Looking For
Connect with us to talk about the Salesforce implementation services, and let us help you get the perfect customization.
Learn How Biztech Can Help With Salesforce Implementation
No matter the size of your project, Biztech helps you capitalize on opportunities by offering a wide range of Salesforce implementation services and business benefits.
Strategic Vision
Industry Expertise
Dedicated Salesforce CRM Implementation Consultants
A Team of Certified Salesforce Developers
Customer-Centric Strategy
On-time Deliveries
Competitive Pricing
Active Maintenance and Support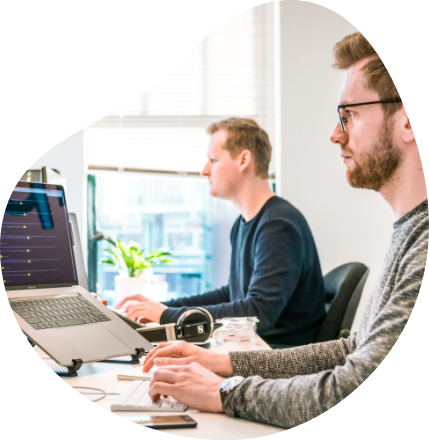 Frequently Asked Questions
How much does a Salesforce implementation cost?
The cost varies for all the Salesforce implementation companies. Depending on your business requirements, we offer three standard pricing models. Get in touch with us for detailed information about the standard pricing that suits your needs.
What are the benefits of Salesforce Implementation Services?
Salesforce implementation services help you power up sales, processes, and marketing by addressing challenges and delivering custom solutions.
What are the best practices for Salesforce Implementation?
Salesforce implementation varies based on organizational requirements. Hence:
Involve everyone, i.e., staff members and respective Salesforce users, to understand their pain points and needs.
Technology shouldn't drive the business process. You should implement Salesforce so that it facilitates, supports, and automates business processes.
Always focus on data, whether it's for migration, ongoing integrations, or data entry. Ensure it's updated regularly.
Consider the usability factors, i.e., Salesforce CRM should be easy to navigate and use. It should require minimal clicking and scrolling.
Along with the interface, Salesforce should be scalable, i.e., it should work smoothly even as the user base grows, and the process becomes complex.
What are the essential checklists for Salesforce Implementation Services?
Define your objectives
Evaluate Salesforce implementation companies
Choose the right software
Consider implementation risks
Determine your users
Establish a timeline for the project
Set measurable goals
Organize and educate your team
Clean up your data
Communicate with the end-users
How much time does it take to accomplish a Salesforce Implementation?
Salesforce implementation cost and time depend on your business requirements. The standard implementation requires two to three weeks.