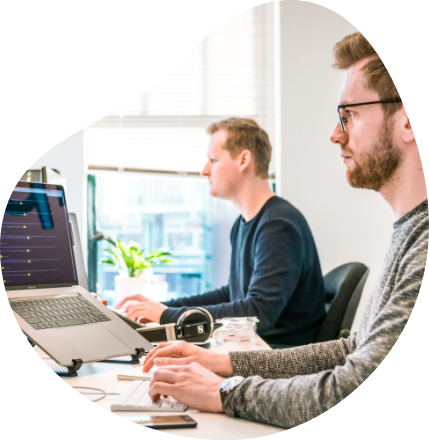 Perform Hassle-Free Data Migration With A Reliable Salesforce Partner
Migrating significant data to Salesforce is an excruciating chore! Not only is it time-consuming but also complex since data migration is not a linear process. It requires the right sets of tools, technologies, and methodologies.
However challenging that may appear to you, our team of experts skilled in integrating innovative processes, tools, and approaches make the migration process simpler, quicker, and more accessible. With assistance from a renowned Salesforce ISV partner like BiztechCS, you will be able to migrate data from one Salesforce org to another securely and seamlessly.
Our Salesforce development team will ensure that your data migration goes smoothly without any glitches or data loss. At the same time, we will make sure that you can operate normally during the migration.
We understand that data migration is not just about moving data from one server to another. It's ensuring there are no duplications and all critical data is backed up with safety.
You can trust us with your data!
Simplified Data Migration in Salesforce
We are here to help you migrate your data to Salesforce without any hassle. Reach us out to know about the process we would follow to ensure seamless data migration.
Our Salesforce Data Migration Services
We help you move from external CRM to Salesforce, old Salesforce version to new and synchronize data between Salesforce and third-party tools like Zendesk and Ant.
CRM Migration to Salesforce
Migration from the alternative CRM might be challenging, as different CRM use different data formats. Reformatting and mapping them to match the Salesforce data migration requirements takes time, effort, and planning. We have the experience to migrate data from Hubspot to Salesforce and other CRMs like Microsoft Dynamics, SugarCRM, SuiteCRM, etc.
Salesforce to Salesforce Org Migration
We migrate all your data from the Salesforce legacy or any other external one to the new Salesforce Org. We ensure that imported objects have a particular order to maintain record relationships.
Third-Party Migration
Synchronizing data with your current systems is complicated, considering it can be one-way or two-way. We help you synchronize data from third-party applications like Ant and Zendesk with your Salesforce CRM and migrate data whenever required.
Our Data Migration Process in Salesforce
Data migration is an iterative process. As a trusted Salesforce migration service provider, we ensure you're with us at every process stage. Here is the data migration process that we follow.
Data Analysis

We conduct interviews to understand important information, structures, and unique customizations that are required. Based on the requirements, we create a detailed roadmap for migration.

Data Standardization

We properly format and optimize all the data compatible with the Salesforce environment and check its quality prior to transferring it to ensure consistency and accuracy.

Data Mapping

We will create an Entity Relationship Document to visualize the table structure, data type, and record counts. This makes mapping data fields in Salesforce a lot easier and more accurate.

Sandbox Import and Demo

We will move an initial batch of data into a test environment to check mapping accuracy and data integrity. We will proceed with the live import only with your approval.

Data Migration

The migration process can be time-consuming, so we prepare for it thoroughly. Based on the revisions to data models and field mapping in the Sandbox testing, we will import all your CRM data to Salesforce. We also aim to predict all the possible scenarios during migration and minimize potential risks.

Validating Data and User Adoption

Our QA engineers validate data and check whether all the information has been transferred properly in the correct formats. We conduct user training to promote the comfortable adoption of the Salesforce solution's features.
Why Choose Biztech for Salesforce Data Migration
Biztech has 16+ years of experience in Salesforce services. We bring to you industry expertise to deliver top-notch solutions and services tailored to your business needs.
Agile Approach

Transparency is the key! We follow agile methodology to keep you in the loop during the entire development process. We encourage a feedback approach to enhance the functionalities of products and services.

360 Degree Security

We believe security is the core of the software, and it becomes paramount when it comes to third-party integrations. Hence, we follow all the standard security best practices to ensure your data is secure and risk-free.

Quality Driven Solutions

We provide end-to-end Salesforce services, including consulting, migration, implementation, integration, customization, and development. You can rely on us for anything and everything!

Customer Engagement

Every customer has unique requirements, so we offer custom services per the business requirements. You can reach us for all your Salesforce requirements!
Words that make an impact
Success Stories of Digital Transformation Developed By BiztechCS
Our persistence and enthusiasm to work with technologies have helped us go above and beyond our client's expectations. Here, explore many of our successful projects which digitally transformed businesses.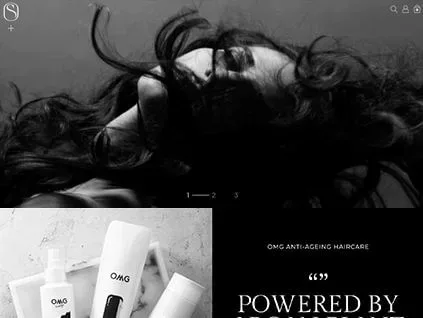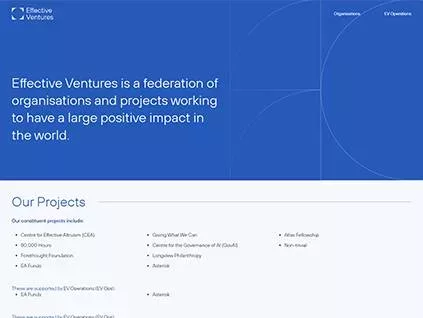 Effective Ventures
HTML5 , WordPress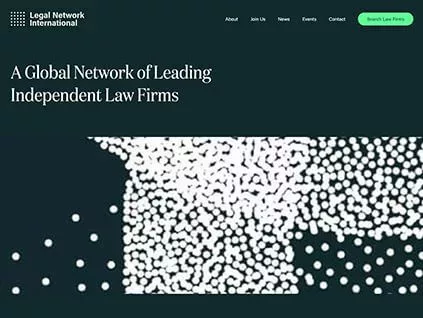 Legal Network International
HTML5 , WordPress
Tech Updates from Team BiztechCS
At BiztechCS, we keep you at the edge of technology with the latest updates, news, and trends influencing the IT industry. Our blog has a unique approach and is well-researched to give you a fresh perspective on technology.
Benefits of SFDC Data Migration by Biztech
We help you migrate your data into Salesforce 6X times faster than Data Loader while ensuring that data stays intact and secured.
Operational Efficiency
Cost-Effective Solutions
Flexible Engagement Models
Data Safety and Security
On-time Delivery
Streamlined Communication
Agile Methodology
Quality Assurance
100% Customer Satisfaction
24*7 Support and Maintenance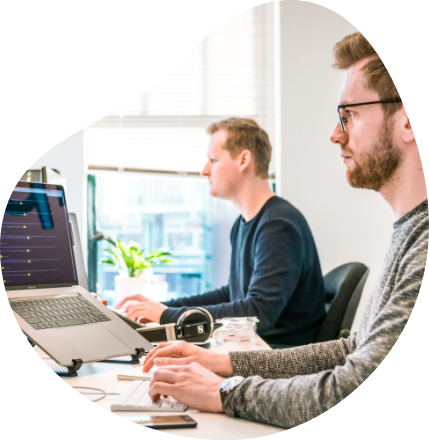 Let's Get Your Data Moving
We provide a one-stop solution without tripping on the migrational roadblocks – large volume imports, quality assurance, and irrelevant data mapping.
Frequently Asked Questions
Is it possible to migrate users from different CRM to SFDC?
Yes, we can help you migrate full data from different CRM to Salesforce. We provide HubSpot to Salesforce data migration, including other CRMs like Microsoft Dynamics CRM, SuiteCRM, SugarCRM, etc.
What is the right approach to the data migration process in Salesforce?
In Salesforce, there are two methods for transferring data: manually or automatically. If simply a module or traditional CRM needs to be migrated to the cloud, you can choose to migrate your data manually, but this requires extensive knowledge. You can use the automated method, which does not require technical expertise, to migrate large volumes of data utilizing the migration wizard quickly.
What are the Salesforce data migration best practices?
Planning is the key to data migration. So while starting with your SFDC data migration, follow these practices:
Always take a backup
Sort your data before migrating
Create data migration Salesforce plan
Create communication schedule
Document everything
What is Salesforce org migration? Do you provide SFDC org migration services?
An org migration is a set of processes and technologies that move data from a source Salesforce instance to a target Salesforce instance. We help you migrate data from one Salesforce org to another.
Why is it essential to strategize data migration?
Strategizing data migration guarantees smooth, secure, and error-free migration. Using strategic migration, you can verify the data integrity and the process at each stage, spot potential dangers early, and take corrective action to acquire fully functional instances.