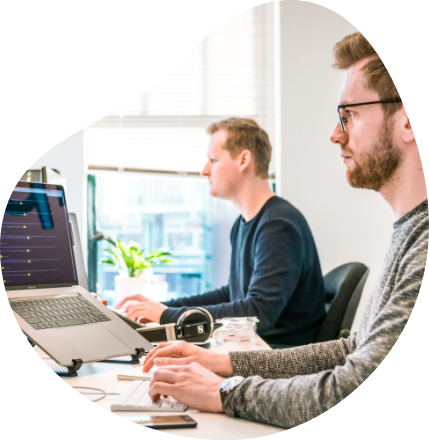 Say Bye to Downtime and Data Loss with Salesforce Support and Maintenance Services
A well-maintained CRM is a key to business success. Biztech's Salesforce technical support team ensures that your CRM is always up and running.
Being a Salesforce ISV partner, we assure to help you achieve optimal growth with a bug-free solution. From charting out problems to fine-tuning the system, tracing issues, providing user support, training, and customizing features, you can rest assured that we are there!
If you render support for your in-house development team, we can also assist you in hiring resources! Being a reliable Salesforce ISV partner, we ensure 100% customer satisfaction!
Your Search for Salesforce Support Ends Here
Our Salesforce Support and Maintenance Services
We provide end-to-end Salesforce support services to ensure a smooth and stable CRM experience with optimal results.
Implementation Monitoring

Our Salesforce tech support team will proactively monitor Salesforce implementation and provide continuous support with guidance and necessary recommendations.

Continuous Administration

We administer all the functionalities in your Salesforce system (validation, cleansing, administration, setups, bugs, training, and demos) and offer tailored Salesforce support services.

Bug Fixing and Resolution

We establish standard procedures to resolve errors and work proactively on the bottlenecks to ensure a faster resolution. This way, we can help you maximize your business potential.

Salesforce Customization

Our SFDC support team identifies what your business requires to scale and offers enhancements plans with new features and capabilities to optimize your business process.

Application Maintenance Support

We ensure all the applications are bug-free, reliable, and relevant to your changing business requirements. Our Salesforce maintenance services include debugging, feature modification, expansion, and extending your app's life.

Performance Support

We offer improvement plans and on-demand assistance to enhance your workforce's productivity and overall performance.
How Biztech Can Help You With Salesforce Tech Support
Whether you want support for your existing Salesforce solution or want to invest in a wide range of solutions, we offer you complete support and assistance.
24*7 Salesforce Help and Support

We offer round-the-clock Salesforce CRM support to ensure the utmost performance of your Salesforce system, irrespective of the complexity, location, or time.

Data Management

We adhere to all the data management standards and best practices like uploads, cleansing, validation, and setups to minimize the risk of data errors.

Help Desk to Troubleshoot

No matter your query, our help desk team is there to assist you with all the required support, regardless of the complexity. Our Salesforce experts will find ways to troubleshoot your queries quickly.

System Upgrades and Customization

We deliver best-in-class Salesforce system upgrade and customization services. Based on your requirements, our Salesforce team will upgrade your system and ensure it provides a smooth experience to your customers.
Words that make an impact
Success Stories of Digital Transformation Developed By BiztechCS
Our persistence and enthusiasm to work with technologies have helped us go above and beyond our client's expectations. Here, explore many of our successful projects which digitally transformed businesses.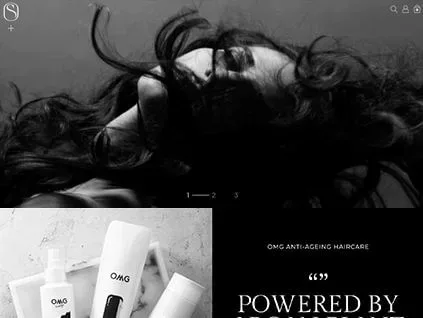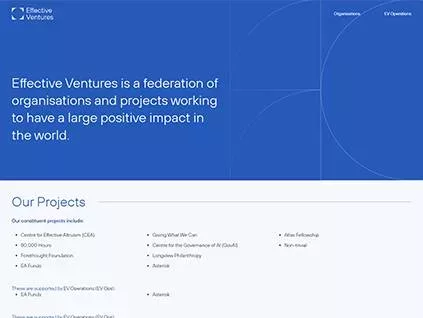 Effective Ventures
HTML5 , WordPress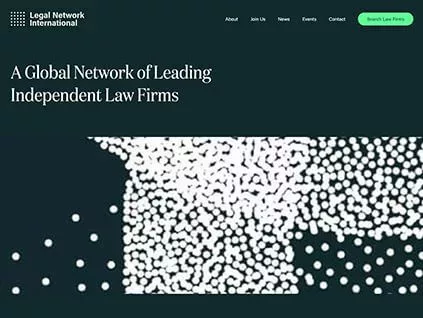 Legal Network International
HTML5 , WordPress
Tech Updates from Team BiztechCS
At BiztechCS, we keep you at the edge of technology with the latest updates, news, and trends influencing the IT industry. Our blog has a unique approach and is well-researched to give you a fresh perspective on technology.
Brands Choose Biztech for Salesforce Technical Services Because
Our innovative development methodologies and end-to-end Salesforce maintenance and support services help businesses prevent critical security and performance issues and optimize their Salesforce solution.
Salesforce ISV Partners
Experience in CRM solutions
Competitive Salesforce Support Plans
On-demand Scalability
Finest Maintenance Services
On-time Delivery
Agile Methodology
Code Authorization
100% Customer Satisfaction
24*7 Support and Maintenance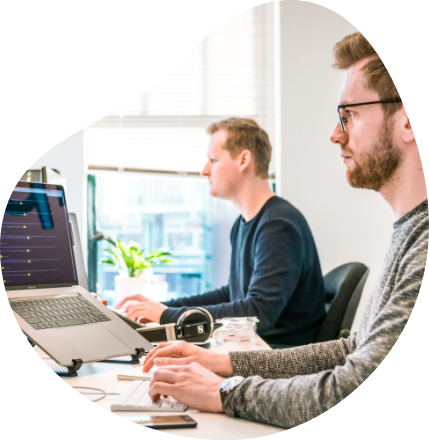 Time to Uplift your Productivity Levels
Leave your maintenance and support concerns with us. We provide apt suggestions and improvement plans to help you achieve error-free functionality, unhampered customer support, and security.
Frequently Asked Questions
Do you offer tailored packages for Salesforce support and maintenance support packages?
Yes, we can customize our comprehensive Salesforce support package based on your business needs. Depending on the system and the functionalities, you can pick the services as per your requirements.
Do you offer a dedicated developer for Salesforce support and maintenance?
Yes, we assign dedicated developers to a specific project. You can even hire dedicated Shopify developers from us based on your requirements.