2441
How to Start a Successful Online Clothing Store in 2022
08 Sep, 2020
13 min read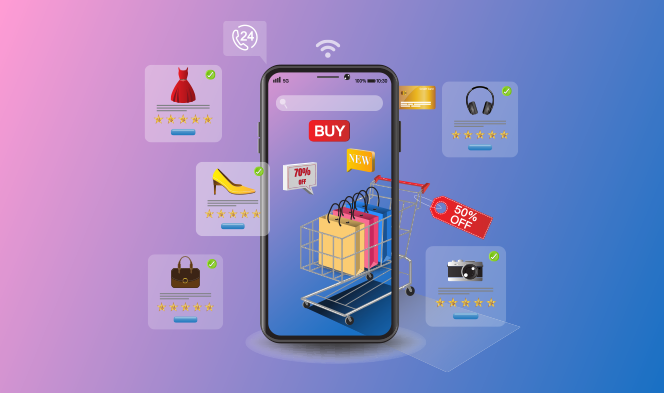 https://www.biztechcs.com/blog/how-to-start-a-successful-online-clothing-store/
"Clothes mean nothing until someone lives in them" And we all cannot agree more to this quote!
The Fashion eCommerce industry is getting competitive day by day, majorly because it has a growth rate of 12.2% per year and is projected to grow at $829.6 billion by 2024!
Now, standing out here among huge competitors and starting an online clothing store means knowing what your customers want and having something unique to offer. I agree it can be overwhelming but as every problem has a solution, this way has too.
And it is this article!
If you already are in a clothing business and want to go online, or a newbie having a creative interest in the clothing business, this article will guide everyone in the clothing business towards a successful start, that too in 4 steps.
Let's see how!
4 Steps to Start an Online Clothing Store
"The joy of dressing is an art" and such is the planning for business – Our step 1 to a stylish store.
1. Planning your Business
Fashion industry is all about suppliers and distributors. Before you step into the nitty-gritty of the fashion eCommerce industry, you need to understand the business by all it means. Would you source the products from the supplier? Will you manufacture the products? How will you manage the shipping? Who will be the target audience?… And the list goes on!
However, the solution here is to get some prior experience in the clothing business or you can plan your business by defining your target market, thorough product, and market research. 
If you don't know your target audience, it would be impossible to sell anything. Suppose, I told you to sell a cosmetic product. The question you would ask me is – Is it suitable for women or men? If women, which age group would be ideal: Teenage or a golden age? The simple theory is you can't sell a product if you don't know who you are supposed to sell it. So, know your target audience. Is your clothing business suitable for infants and kids, or teenagers, or gender-based; it defines a style such as ethnic or western look. The key to deciding your target audience is a buyer's persona that would bring out their tastes, interests, shopping behaviors.
Next stage – thorough research!
You decided on your audience. Now it's time for some detective work. Research all your favorite stores, learn important things from their operations and buy a variety of clothes from different stores. Grab everything you can – shirts, dresses, accessories, footwear, anything else they have.
When the product arrives, check how the packaging is done, the quality of the product, delivery days, shipping methods, provided payment options and included promotional offers, etc.
And then research the return process, how do they manage the return process – filling forms, sending emails, address they are sent to – store's address, manufacturer address, distributor address or any other address, how the refund works, etc.
Not to mention, order cancellation, customer support, and other elements of eCommerce business are important as well. Set up the timeline and it will simplify further business planning. While you're researching, look out for the current market and new trends as well.
Keep tabs on new trends. What's hot today can be so outdated tomorrow. See how brands keep up with this pace of changing seasons and styles. Streetwear, 90's nostalgia, fluid designs are the ones for 2022. What's more? Find out!
2. Brainstorm Which Products to Sell and Decide Budget
Now collect all those research pieces and focus on the product you would like to sell. Are you up for sourcing a luxurious brand or creating hand-embroidery garments, or you would prefer affordable streetwear? Remember: the product you choose should be in high demand. Moving forward, it's time to deal with the budget, number of products, and business models.
Let's sort it all.
You probably won't like to pile up hundreds of branded shirts with no sale. So, invest wisely. Say you have a budget of XXX dollars. When you start, instead of stocking all those products at ones, provide a variety of products in limited quantities. Spend a portion of the budget on products and keep another for business processing. This is how you can plan your budget.
How many products are enough to start?
Always start small, simple, limited!
If you have a huge product catalog, it will be difficult to manage the products. It can result in late deliveries, improper packaging, and shipping, confusion, no clear insights, and sales report, overall it would confuse you and create a bad impression on your customers. On the contrary, with limited products, you can focus on the things that work for you, and how you can expand the business. Another advantage of limitation is – fashion business is ever-changing. New trends come in like seasons and with limited stock, you can always stay upright with the trends.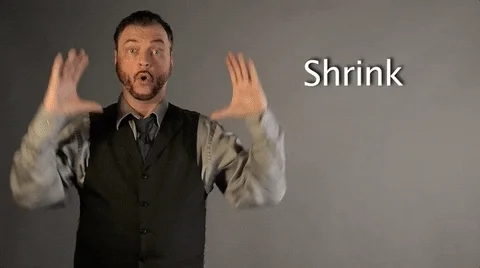 Recommendation: Narrow your product niche as much as possible.
Clothing store business models
Let's see which business model works best for your online clothing business.
a. Print-on-demand
This is one of the best fashion eCommerce models to go for on a limited budget and quick start. The print-on-demand model requires printing on a blank version of products using 3D printers, digital ink printers, etc. This model is effective as it's cheap and requires less implementation. With a web to print software, or a product designer tool integrated into your fashion eCommerce website or connecting with an apparel printing company you can get started. 
For example, Raffashop, one of our BYI clients, is an online store that sells apparel from brand Roly. Using Brush Your Ideas' web to print software, their customers can easily personalize apparel with customized logos and prints.
So either you can allow your customers to personalize or you can provide them your customized designs on t-shirts, hoodies and other clothing stuff outsourced from manufacturers.
b. Custom cut-and-sew
If you want to start online clothing merchandise from scratch, then go for this model. Using this business model means you create your own apparel from raw fabrics, with unique designs, and everything just the way you want. However, you will have to manage it all by yourself and that can be a bit overwhelming.
This model is mostly preferred by fashion designers who design the clothes and get them self manufactured. The best example is Christina Economou who launched her brand label that works on this business model.
c. Private Label Clothing Line
The private Label model is a fusion of print-on-demand and cut-and-sew. It provides you with more customizations than print-on-demand and less management and expenses than cut-and-sew. It works like – you buy label-less products from the manufacturer and then put your label, customize it, and sell it. It's a good one but dealing with inventory and fulfillment management will be on your shoulders.
Universal Thread, Target's recently launched private label works on this business model. The main highlight is women's denim that they source and customize it for further selling.
d. Dropshipping
It's the most recommended one if you're planning for a fashion eCommerce store like Bloomingdales; private labels and famous fashion brands don't prefer this model. It's simply like Amazon, where you list all the products of different suppliers and retailers, the customer places the order and the respective supplier ships the product directly to the customer. You are free of all those in-between processes like inventory, shipping, delivery, and whatnot.
Let me clear you, Bloomingdales uses the dropshipping business model but it stocks all the inventories from the suppliers and ships it from its own store. Even you can do so.
Recommendation: If you're planning for an online department store, the dropshipping model would be best. However, to magnify your brand, you can go for a private label. 
3. Build an online store that is on brand
Brand building – the toughest part of online clothing business and with it comes the challenge of designing a perfect eCommerce website. After all, it reflects your products and silently speaks about your business. 
So, to help you build a brand speaking fashion eCommerce store, I have bifurcated the step into 3 sub-steps.
1. One-fit for all or Personalized
First, you need to decide whether you would go for a subscription-based eCommerce website or a customized fashion eCommerce website. The advantage of having a subscription-based model is that you can start your business from today itself; subscribe and get started. Skipping all those time-consuming tasks like designing the brand website from scratch, choosing the eCommerce platform, features listing, and partnering with the web development company. But as not always a one-fit dress fits all, a subscription-based model may not fit your business requirements. Moreover, you can't customize it. You will have to accept what you receive.
On the other hand, if you custom develop your fashion eCommerce store, you owe it totally. Home page designs, product and catalog strategies, plugins, features speak your brand language.
Recommendation: It has to be a customized eCommerce website after all we are talking about an online clothing business, a brand business! A customized eCommerce website has numerous benefits that a subscription-based model won't provide you. Trust me on that!
2. List all the essentials 
And the second step to building your customized brand website is listing down all the features of your fashion eCommerce store.
What all you would need?
Let's find out!
To provide your customers with a swift shopping experience, ensure that your site is secure and has quick accept and process payments. Customers prefer if the website is authentic and authenticates transactions in order to avoid credit fraud.
What's the use of an eCommerce store that doesn't support multiple payment gateways? Customers will abandon the product in the cart if they can't pay according to their choice.
MasterCard, PayPal, Stripe, 2CheckOut, PayU, eWallets are the default gateways. You must have it integrated into your online clothing store. Further, you can customize it with advanced features like Buy Now Pay Later, escrow based payments, multi-portion payment options where customers can order by paying a deposit amount and pay the remaining amount later.
Give it a thought: Would it be possible to get your choice of payment gateways integrated into the subscription model?
Features of Ecommerce Store 
Now, I will tell you about the most important part of eCommerce development, i.e., listing the features of your fashion eCommerce website. Because you can't just go to a developer and say, I need an eCommerce website with no idea about the features. It simply doesn't work that way!
Here's a list of features that you can include in your online clothing business store.
Regional and Lingual Stores
Login
Auto Location Detection
Search, Filter, Sort, and Navigate
Product and Catalogue Categories (Trending, Evergreen, USPs)
Shopping Departments
Personalization (Trending Stores, Editors Pick, Popular Items, Recommendations, New Arrivals, Recently Viewed, etc.)
Product Info Page
Ratings and Reviews
Social Media Integrations
Push Notifications and Emails
Promotional Offers and Discounts
Wishlist
Order History
Competitive Pricing
Localized and International Shipping and Payment
Help Desk and Customer Support
Easy Returns and Cancellation
Marketing Tools
With this list, you can head to a web development company and discuss your fashion eCommerce website development. (You can ask them about additional features now)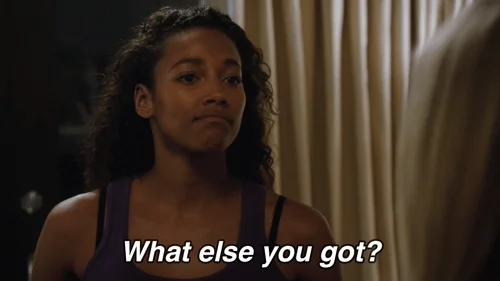 We have got a lot for you. And will share it all but on a call 😉
3. Choose an eCommerce platform
Alright, amigo! It's time to develop an eCommerce store.
But before we move forward to selecting an eCommerce platform, you need to consider your
Stock Size
Payment Gateway
Traffic Volume
SaaS or Open Source Solution
Platform Payment Plan
And based on its review, choose the one best for your business.
Let's check out the four best eCommerce platforms powered with advanced features.
Magento has its own set of features and uniqueness that makes it a fit for an eCommerce business. It easily integrates with third-party services, provides SEO friendly URL structures, descriptions, tags, etc. However, it is a bit expensive in comparison to other platforms and is not recommended if you're on a shoestring budget. Though it provides an open-source version but there are chances of slow loading websites. However, with the enterprise version, it's pretty faster. 
It is a free eCommerce platform to go for if you have experience with WordPress. The solution comes with a shopping cart and secure payment gateways like Stripe, PayPal, and others. Multiple free and paid plugins are also available for enhancements.
This platform is suitable for small businesses. However, if you need traffic and better performance, then this is not the ideal one.
Shopify is an eCommerce SaaS platform. Considering its demand and popularity, many people suggest Shopify for eCommerce web development and Shopify app development. It has many advantages like drag and drop feature for customization, integrated Shopify Payment, mobile-friendly and responsive, 24*7 customer support, and the most important thing, it easily integrates with multiple sales channels like Amazon, eBay.
Mean, a full-stack development toolkit is a new choice for developing eCommerce applications owing to its performance, open-source, and great user experience.
Pro tip: The platform I recommend may work for you or may not. So, it's better to talk to an industry expert that can help you make the right choice.
4. Marketing
So now you've got an idea of your online clothing business, what you will sell, where, and how.
But how would you market it? Have any ideas? Well, everything depends on business needs, the investments you make, and other factors.
But to get you started, here are some options:
Since you're starting an online clothing store, visuals with direct customer interaction are likely to bring more traffic. Befriend Pinterest and Instagram. You can share new arrivals, and various posts across social media platforms to engage the audience.
Optimize your site content for SEO and high ranking. For this, use CMS to share blogs, videos, and other types of content. Besides, make sure that your website is responsive and takes less time to load.
It's an old strategy but matters a lot when it comes to retaining your customer base. Marketing emails help in developing strong customer relationships which is fruitful in the long run. For this, run a variety of email marketing campaigns such as promotional/sale email, new arrivals, and news, personalized recommendation emails, etc.
If you can spend a portion of your budget on advertising your online clothing business, try paid marketing such as Pay-Per-Click, Affiliate, Sponsored Ads, and anything else. But make sure that you have a planned strategy for paid marketing or else your money can go in waste. 
And the last thing… 
The trend keeps changing whereas style remains forever just like eCommerce.
With these 4 steps and an expert eCommerce development team, you can easily start a successful online clothing store. Like trends, technologies keep changing. But just like you and your clothing business, we keep up with the technologies and market demands. 
If you need any help with your online clothing business or want to know more about fashion eCommerce websites, reach us at sales@biztechcs.com.
Befriend Technology for Transformation
Selecting the right technology is pivotal to your business's growth and success. Have you already decided the suitable one for your next project? If so, we can help you take the next step. If not, we can help you decide the best option. Connect with the Top 1% pre-vetted software engineers to build your software.