1582
How to Start a Cosmetics Business in 2022
31 Aug, 2020
12 min read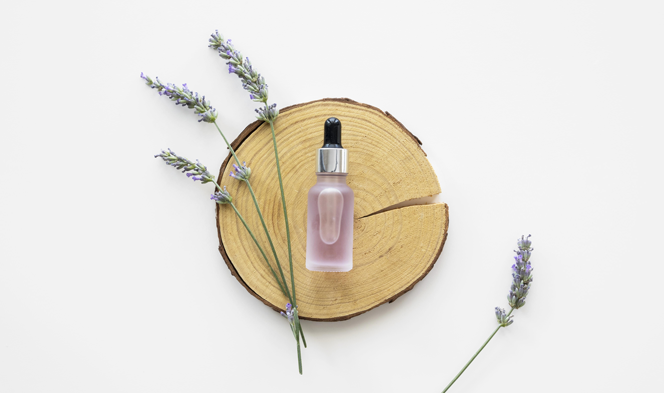 https://www.biztechcs.com/blog/how-to-start-a-cosmetics-business/
Are your weekend hangouts mostly about hopping from one cosmetic store to another?
If yes then it's time to transform this passion into a well-paying successful business.  
Wende Zomnir always had a passion for makeup – as an eighth-grader, whose teacher sent her home from school for wearing too much makeup. She grew up to co-found the edgy cosmetics company Urban Decay.
You could be the next Wende Zomnir!
Still not convinced to give the cosmetics business a shot?
Let's find out what the statistics have to say.
The global beauty industry will hit $716.6 billion by 2025
Women in the US spend up to $3,756 on beauty products annually
Teenagers spend about $368 annually on beauty products
Studies reveal that the US beauty industry will reach $97 billion by the end of 2020.
It's no secret that the beauty market is booming and with the world shifting digital, your one initiative could have a favorable outcome.
So, for all cosmetic enthusiasts out there, we have a well-crafted strategy to help you begin with selling cosmetics use an online logo maker tool to create a logo.
Ready?
Create a Business Plan
The first step to success is formulating a clear strategy. So, it's time to get your laptop, pen, and paper out because you are going to do some crazy research and jot down what you think works best for you.
But before that let's talk about the pandemic swirl.
The COVID19 pandemic is pushing cosmetic brands to explore within the virtual realm. Brands are actively exploring Augment Reality (AR) tech.
"With consumers unable to try on products in-store and with a lot of extra time on their ends, our AR experience has been a great way for them to perfect their brow looks both virtually and in real life with their online brow purchases, " said Shen, VP of eCommerce, Benefit Cosmetics LLC by LVMH
Secondly, there is an increase in demand for derma and natural beauty products, vitamin-based skincare, heightened obsession for hygiene, and more.
Your Key takeaway:  You will have to adapt swiftly to changing technologies and buckle up in the digital space- whether it is actively posting on social media about your products or making YouTube videos to educate your viewers. Second, consider focusing on natural, eco-friendly, and hygienic products.
Identify your Niche
The global beauty industry is a billion-dollar business. $532 billion to be precise. With the influence of social media today, the cosmetic industry has seen even greater growth. There are so many biggies in the industry- from the L'Oréal Group who managed to generate close to 29.8 billion$ 2019 to beauty influencers like Huda Kattan who has over 50 million followers.
So, how do you make sure you stand out in this crowded market?
By deciding a niche. A niche is a subset of a larger market with its own particular preferences. In your case, cosmetics is a larger market while products for anti-aging, face masks for teenage girls can be the niche. Focusing on a niche not only establishes your brand credibility but also results in a more focused business.
The immediate question you will have is- how to identify by niche?
To begin with, you can create niche products based on your choice and expertise. It can be moisturizers, concealers, face cream, natural skincare solutions, and so on. But remember that the business is not about you. You will have to keep in mind your target audience and what's trending in the industry. If your specialized audience is women in their 40s, you can offer the best skincare products packed with anti-aging ingredients.
Manufacturer Checklist
Once you decide your product, you will need to source a manufacturer in case you are not making home-made products.
There are two ways to do this –
(a) Either you purchase stock from a wholesaler who provides authentic products or
(b) You work with local or foreign manufacturers to create original products.
The first option seems convenient as you receive ready-made products.  While the second option gives you a benefit of 'unique and original' products.
Google will help you get a list of manufacturers. You can visit their website, examine products and materials, and finalize the deal considering your budget and other requirements.
Following things you should keep in mind while finalizing a contract with the manufacturer:
Ask about the ingredients the manufacturer uses. You do not want products with excessive chemicals or preservatives if your brand guarantees natural/organic products.
Check if the products they offer are in compliance with the Federal Food, Drug, and Cosmetic Act (FD&C Act) about which we will discuss in the following steps.
Negotiate the volume of products that your purchase. Make sure you do not buy more than your requirement. This will save you some extra cash!
Create a Brand Identity
Your brand identity encompasses all key elements that your business needs to create a brand image. This includes logo, packaging, business card, electronic business card etc.
Customers tend to remember your business if you have a strong brand identity. You will come across as a business that is reliable, trustworthy, and thus down the lane enjoy a loyal customer base.
Because you are in the beauty business, it's all about appearance and style. Make sure your beauty products packaging reflects your brand identity.
This might seem formidable but we are here to help.
Let's start this by choosing a color. Every color reflects an emotion- red indicated emergency, blue suggests calmness, and so on. Decide what you want to convey to people? If you are focusing on natural and organic products then consider green or brown. If you are selling premium products then choose red, black, or gold.
While creating a logo, ensure that it reflects the color palette and speaks everything about your brand. Do some research to find out what are the logos of popular brands and what type is in vogue right now.
Here are some tips to create a powerful brand identity
Be consistent. This means if the prominent color on your website is green, see to it that your business cards or social media platforms also reflect that color.
Highlight a sense of freshness and positivity
Focus on the audience
Be innovative
Be clear and authentic
Once you have a clear idea about brand identity, it's time to inculcate that in packaging. Personalized packaging that mirrors brand identity elements enhances user experience and plays a major role in marketing. The latest trends in product packaging include sustainable packaging, minimalist packaging, Cardboard Packaging, playful colors, vintage designs, and more.
Do Not Forget the Legalities
Every cosmetic business requires permission and licenses. Ensure you have required permits to avoid ramifications of Non-compliance.
Obtain an Employer Identification Number (EIN) from the IRS using your business name. In case of an LLC, be sure to check your state's requirements for LLC formation, including any necessary LLC filing fee in the respective state or any other obligations imposed by law.
Become familiar with the Federal Food, Drug, and Cosmetic Act – FDA's regulations about the manufacturing and labeling of cosmetic products. Under this law, your products should be safe for consumers under labelled or customary conditions of use.  
Check  Small Business Administration for other local requirements.
Choose an Ecommerce Platform
After finalizing products and brand elements, and clearing legal permits, next you need to find a home for your online business idea. A major decision that brings success to your online store is, which eCommerce pillar are you choosing.
BigCommerce
Magento
WooCommerce
3dcart
Shopify
Prestashop
Squarespace… Till you count 370.
We know it is impossible to check nearly 400 platforms. To make your task easy, we will share the most popular ones that work best for the cosmetics industry.
Magento – It is an open-source eCommerce platform that accounts for 31.4% of the top 100,000 eCommerce sites according to Salmon. Magento is best for small-to-medium businesses. It lets you showcase multiple products on your beauty website. Moreover, you create even personalized product suggestions based on skincare concerns on this platform.  With Magento, you can easily integrate gift-with-purchase, how-to videos, virtual try-on, customer reviews, and social media channels into your product pages.
Shopify – It is a cloud-based SaaS shopping cart solution. It provides free and paid design templates, modern and clean themes, editing tools, and more. Shopify is ideal for beginners and small to medium-size businesses. From storefront design to performance analytics, the platform integrates everything that your business needs. Shopify themes help you design the kind of store that will stand out from the competition by reflecting your style.
WooCommerce – WooCommerce is good for starter stores and hobbyists, bloggers expanding into eCommerce.  It provides basic store functionality, and hundreds of extensions to make your work easy. 
Here are some essential features that you must look for before deciding an eCommerce platform for your business:
Given that you are starting from scratch, look for a platform that is easy to set up and easy to design. Check the templates each platform offers and see if it fulfills your requirements.
Users do not like sites where they have to spend too much time figuring out where the products are and where's checkout.  Ensure that the platform is easy to navigate.
You want your store to rank high in search results. Right? So, check if the platform is SEO friendly.
Mobile shopping is rising. Before deciding on a platform, check if it is mobile-friendly.
Does the platform offer popular customer payment options like PayPal, Square, Apple Pay, Stripe, etc.?
Check if it offers a good number of plugins and extensions that integrate with other channels- CRM or other marketing platforms.
Look for a platform that allows you to keep a check on sales, number of orders, payments, etc. Basically, good analytics and reports feature.
How much do I have to pay?
| Point of Difference | Magento | Shopify | WooCommerce |
| --- | --- | --- | --- |
| Price | Open Source. But you will have to pay web hosting fees, add-ons, and payment processing fee | 14-day free trial. Then the Shopify Plan is $79/mo. | You need to pay hosting fees (around $15/year) and domain fees (approximately $120/year) to start. Themes, SEO, plugins have their own charges |
| Set up | Easy store setup | Easy set up with a step-by-step guide | If you have a WordPress site, all you need to do is activate WooCommerce plugin! |
| SEO-friendly | Magento configures SEO and several SEO tools are available as well | Built-in SEO, allows content optimization | It runs on WordPress. Do I need to say more? |
| Mobile-friendly | It has PWA (Progressive Web Apps) to create fast and engaging mobile experience | For customers- Yes. Even for you to operate the store on the phone | Both for you and your customers |
| Payment options | Integrated checkout, payment, and shipping feature with many payment gateways | PayPal, Amazon Pay, Apple Pay, cryptocurrency, and so on | PayPal, Amazon Payments, Stripe, PayFast, Authorize.net, FirstData |
| Integrations | Wide range of free and paid extensions | More than 2,500 apps | More than 400 official extensions |
| Navigation | Optimal front-end and back-end performances for faster loading | Unlimited bandwidth, instant upgrades, and 99.98% uptime for better user experience | Search and navigation extensions make it easy |
You have now officially started a cosmetics business with creating an online eCommerce store. Before you begin selling products online, make sure to test those products. Give it to friends, family, and neighbors. Take their honest feedback. This will give you an idea about how your customers might respond.
Marketing Strategies
Before we go in depth about a detailed marketing plan for your business, a quick tip: Start spreading the word before the launch itself. Share about your store on social media, create a landing page that announces your venture. This will increase curiosity and enthusiasm among the viewers.
Here's how successful marketing strategy looks like: 
Create and upload tutorials on YouTube. You can make videos on- explaining different products, how to apply cosmetics, tips for skin care, etc.
Make sure the videos are quality, to create a high-quality videos, you can use any free video editing software no watermark. Video editing tools allows you to add subtitles, change the background, or simply add suitable music.
Create a strong presence of your brand on social media platforms. Make a content calendar and share informational posts or promotional posts at least thrice in a week. See that you are using good images, writing good content, and posting during appropriate hours to gain more traffic.
Start networking. Take part in community events, be an active member of groups on Facebook.
Social media live is a powerhouse of engagement. Do a Facebook or Instagram live. Answer to your followers' queries. 
Revamp your SEO. Start posting quality blogs on your site.
Contests and giveaways are another good way to gather followers and expand your reach.  
As Milan Kundera says, 'Business has only two functions- marketing and innovation', we discussed the first element. Let's talk about innovation.
Keep Up with The Trends
To enhance customer experience and to level-up your brand, you need to keep an eye on what's trending. 
Lately, everybody is talking about "you deserve less" philosophy. Consumers are looking to purchase fewer items yet want the desired results. For instance, the brand Illuum offers only six products, many of which contain just two or three ingredients each.
Brands are making vegan-friendly products to satisfy the increasing demand of customers.
More options for men's personal care products are emerging. Companies like Yves Saint Laurent, Clinique, and others offer makeup for men.
There is a rise in eco-friendly products as well. You will find biodegradable versions of face wipes in the market.
Having said that,
It's Your Turn
Like we discussed in the beginning, this is a good chance to set up an online store. Your cosmetics business can make you a full-time successful entrepreneur or you can even run it as a side gig. In the end, it's all about giving that push to your passion.
Building an online store, dealing with themes and plugins, etc. might look like a mammoth task. And that's why our team is here to help you with your queries. Contact them at sales@biztechcs.com.
Befriend Technology for Transformation
Selecting the right technology is pivotal to your business's growth and success. Have you already decided the suitable one for your next project? If so, we can help you take the next step. If not, we can help you decide the best option. Connect with the Top 1% pre-vetted software engineers to build your software.