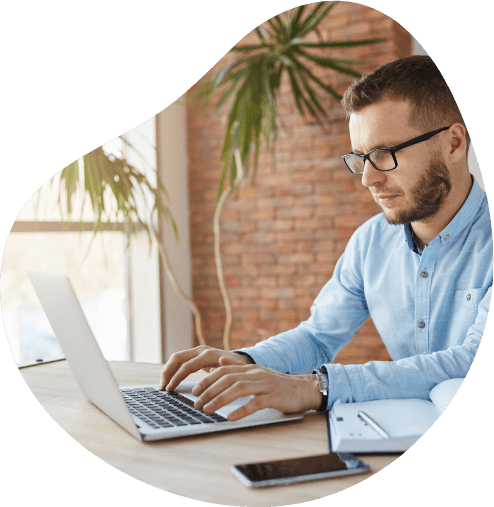 Deliver Optimal Shopping Experiences With Our Shopify Services
Biztech is a leading Shopify development company that offers end-to-end custom Shopify development services. We have an impressive track record of delivering diverse IT solutions and services to our clients for over 16 years.
With Biztech, you get all the valuable solutions for your eCommerce needs. We have crafted our Shopify store development services in such a way that it offers easy management of content, product, and orders. This allows you to have complete control over your Shopify store. We have a team of Shopify developers with in-depth knowledge of all the cutting-edge technology stacks that can accommodate your complex Shopify development requirements. We help you develop, design, test, deploy, and maintain your eStore. This helps your users to have a smooth experience.
Biztech is the first choice for startups and enterprises that want to take their entire store online and provide their users with a flawless experience. This is the major reason why we have been able to serve more than 1000 clients. You can be the next in that illustrious list of our clients by successfully fulfilling your business objectives with us!
Develop Your Shopify Store With Biztech
End your quest for the right Shopify experts with Biztech. Leverage our Shopify developers' expertise for your Shopify store development.
Shopify Development Services That We Offer
We offer all-inclusive Shopify services that help add more functionality, monitor performance, improve sales channels & inventory management, and many more.
Store Setup & Configuration

Set up and configure your Shopify store per your business objectives and goals. Being amongst the leading Shopify development companies, we help you launch your online store in record time.

Shopify Custom Development

Bring uniqueness to your store and enhance its look and feel with our custom Shopify web development services. Our experts will customize your store per your brand's custom needs and objectives.

Shopify Web Development

We are a Shopify web development company aiming to develop eCommerce stores with functionality tailored to your industry vertical. We help your business scale and thrive with our easy-to-manage and secure solutions.

Shopify Migration

Our Shopify eCommerce development services help businesses move their operations from platforms like BigCommerce, Magento, WooCommerce, Volusion, and many more to Shopify.

Shopify Integration

Seamlessly connect your Shopify store with CRM, ERP, PIM, and email marketing systems to improve the shopping experience, automate business processes, and upgrade the workflow capabilities of your eCommerce business.

Create custom and scalable mobile storefronts for your customers that offer an intuitive and interactive browsing experience while exploring your eCommerce store.
What Makes Biztech a Leading Shopify Development Company
Biztech has earned the tag of the leading Shopify eCommerce development company by delivering top-notch Shopify store solutions. We possess vast expertise in Shopify web development that includes top-class features and functionalities.
Agile Approach

We have a team of skilled and experienced Shopify developers, product owners, and scrum masters with an agile mindset. They all work together to maximize your business ROI. They also follow a continuous improvement and feedback approach that enhances services, products, and processes.

DevOps

We have a team of highly skilled and experienced Shopify developers who leverage DevOps for better software quality, collaboration, and faster time to market. We also improve application release and deployment by practicing continuous feedback in DevOps.

Performance Metrics

As a reputed Shopify development agency, we design Shopify websites keeping all the performance metrics in mind. These metrics are apdex score, load capacity, page load speed, load time, time to first byte, and scalability to handle sudden surges in traffic.

Client Engagement

We ensure client engagement with our Shopify web store development process, including continuous feedback. We aim to positively impact your business with tailored Shopify store design services and next-gen solutions.
Words that make an impact
Success Stories of Digital Transformation Developed By BiztechCS
Our persistence and enthusiasm to work with technologies have helped us go above and beyond our client's expectations. Here, explore many of our successful projects which digitally transformed businesses.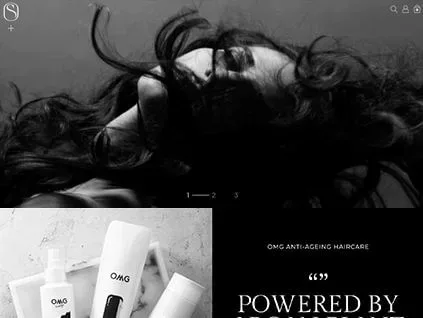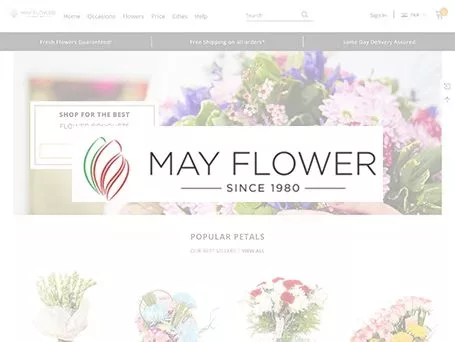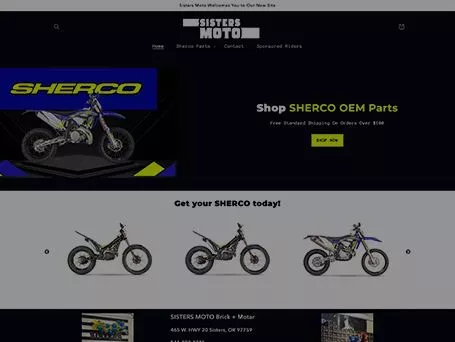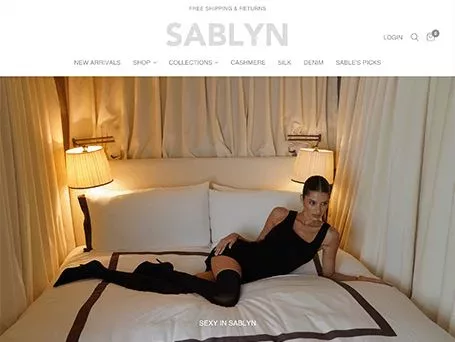 Tech Updates from Team BiztechCS
At BiztechCS, we keep you at the edge of technology with the latest updates, news, and trends influencing the IT industry. Our blog has a unique approach and is well-researched to give you a fresh perspective on technology.
Why Develop Shopify Store With Biztech
We are a go-to Shopify plus development company for all Shopify needs, including setup, UI/UX, app integration, migration, security, technical support, etc.
On-demand Scalability
Flexible Engagement Model
Cost-Effective Solution
On-time Delivery
Agile Methodology
Code Authorization
Transparent Project Management
100% Customer Satisfaction
24*7 Support and Maintenance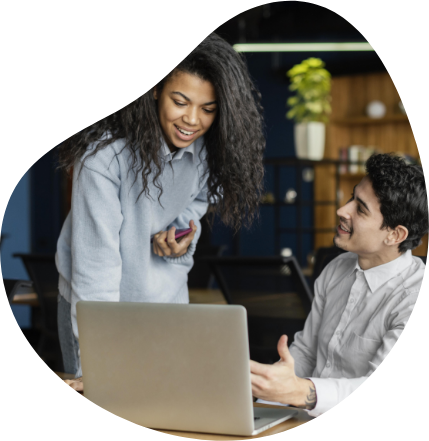 Work With a Team of Shopify Experts
Leverage the expertise of our Shopify experts to get your robust Shopify store that fulfills all your complex business needs. Develop a Shopify store that can scale quickly and deliver high ROI.
Frequently Asked Questions
What is the basic difference between Shopify and Shopify Plus?
The basic difference between the two is that Shopify is for small to medium-sized eCommerce businesses. In contrast, Shopify Plus is for enterprises. The core offering of both platforms is the same, especially regarding basic eCommerce functionality and dashboards. The major difference between the two is that Shopify Plus offers more support options, flexibility, and greater access to the store's underlying code.
Do you provide website migration services?
Yes, we can migrate your website from BigCommerce, PrestaShop, or Magento to Shopify.
How much do Shopify website design and development services cost?
The total cost of Shopify website development services depends on factors like complexity, features, and many more. You can share your requirement, and we will come up with a ballpark estimation within a few business days.
How much time does it take to develop a Shopify project?
This depends on your project requirement. Our Shopify developers will first understand your requirement, conduct market research, and know your users' needs. Further, depending on it, we can provide you with an estimated project delivery time.
Note: The ETA is subject to change depending on runtime changes in the project requirements.
Are you a certified Shopify agency partner or a Shopify web design company?
We are a certified partner and a Shopify website development company that helps you with custom Shopify solutions.
Is Shopify the right choice for eCommerce development?
Shopify is the leading eCommerce development platform that provides businesses with an easy way to take their store online. Being one of the widely used platforms for eStore, Shopify has plenty of themes, customization options, third-party app integrations, etc. Hence businesses can easily take their store online and provide users with the perfect solution. Let Biztech help you with Shopify ecommerce website development, Shopify plugin development, and Shopify module development which helps you boost your eStore's performance.
What are the benefits of Shopify?
Shopify is one of the leading platforms to develop, deploy, and maintain the entire eCommerce store. Startups and enterprise Shopify companies rely on the power of Shopify to take their stores online, reach more customers, and expand their business. Following are some of the advantages:
Quick and easy setup
Secure and reliable
24/7 support
Easy to customize
Why should I outsource Shopify development?
Taking your store online can happen in just a few steps, providing a custom solution after understanding your users' needs. Depending on your target audience and users' needs, you will need to customize your application and to do so, you will need to hire Shopify developers.
However, you can easily outsource your project to a Shopify web development company instead of investing time and money to hire Shopify developers. Biztech can come to your rescue. Get developers from Shopify eCommerce development company, Biztech, and we will help you provide a complete custom solution that fulfills your users' and your business needs.
What defines your Shopify development agency from the competitors?
Shopify development agency Biztech has been serving the industry for more than 16 years. We have a strong team of experienced developers, designers, and testers, making us ahead of the competition. Being a remote Shopify development company in the USA, our developers are skilled enough to manage complex requirements and provide users with a solution that serves their business needs. Reach out to a Shopify app development company like Biztech to create converting experiences for your audience.
Why should I opt for Shopify store development services for a powerful online store?
If you want to build a powerful online store, you may have to avail of Shopify Store Development Services. The reason is the skills and experience they bring to the table. Hiring a renowned Shopify website development company also provides you with reliability, security, and support services.