Top 19 Mobile App Development Ideas for Startups
16 Aug, 2021
10 min read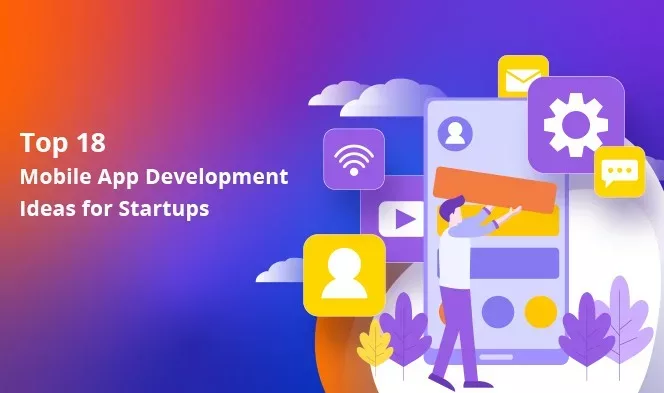 https://www.biztechcs.com/blog/mobile-app-development-ideas-startups/
Startup – the most used buzzword, thanks to various government programs and major companies like Facebook, Google, Amazon, for being a role model in the world of business. They showcased technology that can bring reform and a small company can make a significant impact.
Every startup comes with an idea to solve specific problems of the world with the help of technology, and plenty of companies have even done it. For example:
Google: aiming to organize the world's information and bring it to our fingertips
Facebook: helping us connect with our friends and families
Amazon: providing A to Z all the products at our fingertips and changed the way we shop
And the list can go on.
Startups have brought a positive change globally, which has led to more institutions like YCombinator, government programs, etc., that help businesses with angel investors, infrastructures, and networking. These provide startups support at the initial stage. YCombinator is one of the most successful companies that support startups and helps with funding. They funded some of the leading companies like Twitch, Stripe, Airbnb, Meesho, Dropbox, etc., and we all know how big these companies are today.
Startups have a lot of potential to bring change and if you are one of those who are ready to wear the cap of entrepreneurship, just give it a try. If you are searching for some startup ideas, this post is all you need. Herein, I will discuss top startup ideas or products you can build and current market demands.
Top 18 Ideas for Startup Business:
Live Video Streaming App:
Live video streaming applications are in huge demand right now, thanks to the popularity of Twitch. You can develop a platform where gamers can live stream their games, provide live commentary, share videos, chat with their viewers, etc. On the other hand, viewers can donate some money to their favorite streamers, follow them, watch tournaments, etc. You can also stream other things on your platform like music, esports tournaments, etc.
No matter what you develop, a music streaming app or a video streaming service, make sure they are easily accessible and perform efficiently.
eCommerce App:
Build an inclusive eCommerce platform where users can purchase A to Z everything. The ECommerce market is booming like never before, thanks to Amazon for changing the way we purchase things. Purchasing things online is never going out of style; with the internet becoming more accessible, there will be an increase in online shopping. So, as a startup, you can undoubtedly invest in building an eCommerce platform.
Make sure to provide basic features and USPs that will help you retain customers and provide a better experience. One of the major things you need to understand is providing better UI/UX to customers. Better design and easy navigation will help you take on search engines and provide a better user experience. Read this article to know more about how to start with an eCommerce mobile app development.
Parking Mobile App:
Vehicle parking is one of the major issues in many metropolitan cities. The increase in traffic, inadequately designed infrastructure, and fewer parking facilities are becoming a major problem for many countries. But, time and again, technology has a solution: Parking Mobile Application.
Being a startup, you can easily build a parking mobile application for your city or state, depending on the services you want to provide. List down all the parking facilities of your city in the app, along with needed features like pre-book parking, empty parking space, navigation to reach the parking location, etc. Using your application, users can easily find the parking spot and reach the location without any hassle. The global parking market industry is bursting with the increase in vehicle demands, so you have all the chances to build your business around it. Here's a detailed article on building a parking mobile application with features, types of parking apps, etc.
Food Delivery App: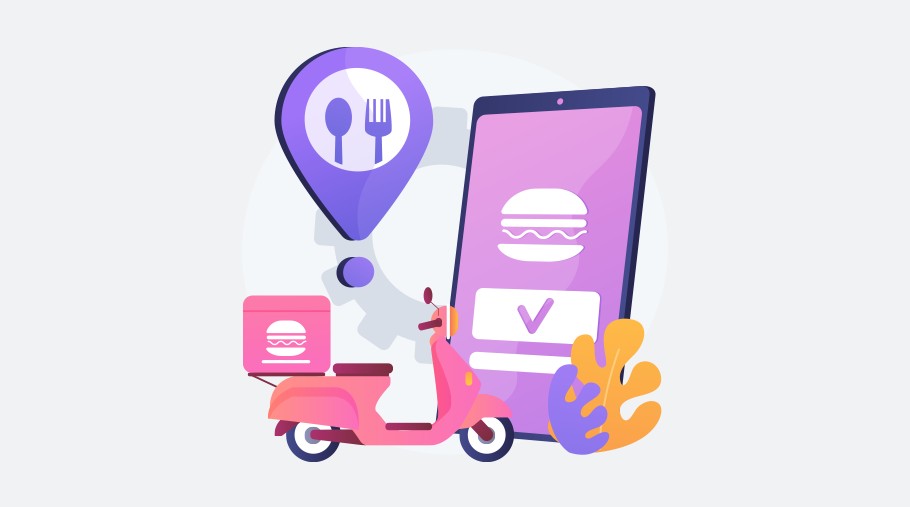 We all know the food delivery market, thanks to companies like Yelp, Zomato, Swiggy, etc., who are helping get food any time of the day. No doubt the market is competitive because of existing strong companies, but there is still a lot of potential to improve the industry. This is a large industry, and users are bound to order food online. You can have a startup around this; just make sure to provide more services than your competitors.
The food delivery app industry is booming, and here's your detailed guide to know about how to start with mobile app development, features, business models, etc. The primary aim here is to tie up with the right set of restaurants, do a quality check of food and restaurants, have better delivery partners, have great customer service, etc. Another thing you need to take into consideration is the interface and functionality of your application. Simple design and easy navigation will be helpful to users to understand your application and use it.
Scan and Shop App:
A new way for users to search for things and shop things online. Scan and shop app is a type of shopping application using which, instead of typing, users can scan an image and search for items. It works on technology like machine learning, augmented reality, AI, and Deep learning. You can either in-built this feature in your existing eCommerce application or make an entire application around it.
Fintech App:
With everything going online, the banking sector is not left behind. Net banking has become a way to carry out daily transactions. Gone are the days when people had to stand in a queue to deposit money, transfer, etc. Net banking is booming like never before, and developing an application for it will be worth it.
With net banking, the foremost thing you need to take care of is security. Users sharing sensitive information like ATM cards, bank details, names, passwords, etc., will be stored in your application, so you must take care of security. Additionally, you need to take care of the design of the application. Ensure that it is easy for users to know how to add their bank accounts, make payments, check balances, etc. Google Pay does a fantastic job with an easy user interface and easy navigation. Understand your audience and define features accordingly because providing all the features like Mutual Funds, Credit bills, eCommerce, etc., in one application is not going to help your users.
Virtual Health App: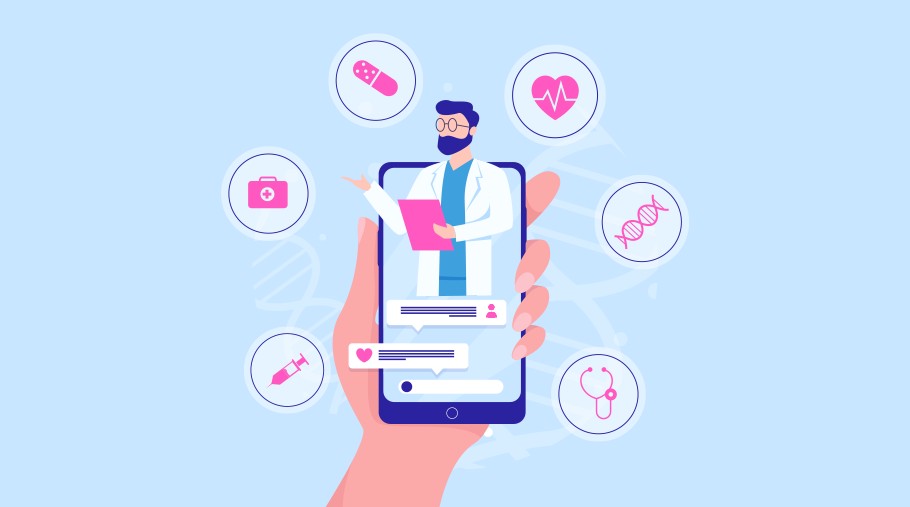 Virtual health apps are all you need in such a time like a pandemic. Your application can work as a bridge between patients and doctors. Users can book an appointment for a particular doctor from your app and, on scheduled time, can have a video meeting. Even in normal situations, it is a boon for older people as they have difficulties commuting. You can expand your application by developing an online medicine delivery app feature, AI-based diet guides, etc.–providing all the necessary features under one roof. Make sure to keep all the information of your users confidential as it is sensitive.
Social Media App:
There is no doubt about how powerful social media platforms are. Platforms like Facebook, Instagram, Snapchat, Twitter, etc., are changing the way we interact with everyone. Despite strong competition, there is more you can do in the social media market. Find out your target audience and build an application around it. The growth of social media is booming continuously and will grow exponentially in the coming years. Bring a new change in social media platforms by defining certain USPs and things that serve your customers.
You can add features like stories, comments, likes, sharing, instant messaging, etc. Still, again, the features you define depend on your application's business model, target audience, and how unique you are trying to make it.
Want to develop an app as popular as Instagram? Here's how.
Hotel Booking App:
Searching for accommodation is one of the most difficult tasks; people continuously hop from one website to another, searching for good and reasonable accommodation. Make my Trip, Goibibo, AirBnB are some of the leading platforms in the hotel booking industry. Provide users with all the necessary information about hotels in one place with price comparison, images, feedback, location, etc. this will help them to make decisions.
Tourism and hospitality is a booming industry, especially after the pandemic, people are going to travel and explore different places. During this time, building an application around this and launching it is a great way to boost your startup.
The way we're going to see tourism surge in the coming few months will be unprecedented and a sight to watch.

— Viraj Sheth (@viraj_sheth) June 1, 2021
Meditation App:
If you are in the wellness industry for long and looking for ways to start something around it, meditation or mindfulness apps are potentially good options. Creating a meditation app can help you share your knowledge and expertise with the world for better mental and psychological health. 
Not only this, but you will also be able to earn a generous amount of revenue by developing and monetizing an app like this. Today, people are more concerned and cautious about mindfulness, and its a great opportunity for startups to leverage of. 
Online Service Marketplace App:
When we talk about beauty apps, the first thing which comes to our mind is Urban Company. From providing a beauty salon at home to plumbing, home installation, maintenance, repair, etc., they have untapped the market that no one knows existed. Walking their footsteps, you can develop an application that provides beauty and wellness services to customers. Additionally, pandemic works as a major benefit for your business. As everyone is indoor, and beauty is the essential service, users can book appointments for various services from your application.
First step, connect with various salons in the area you wish to provide services. Based on users' locations, they can see the availability of a range of services, costs, etc. they book the services from the app, and a beautician is allocated. Further, you can also provide basic features like tracking, payment, filters, etc.
Gaming App: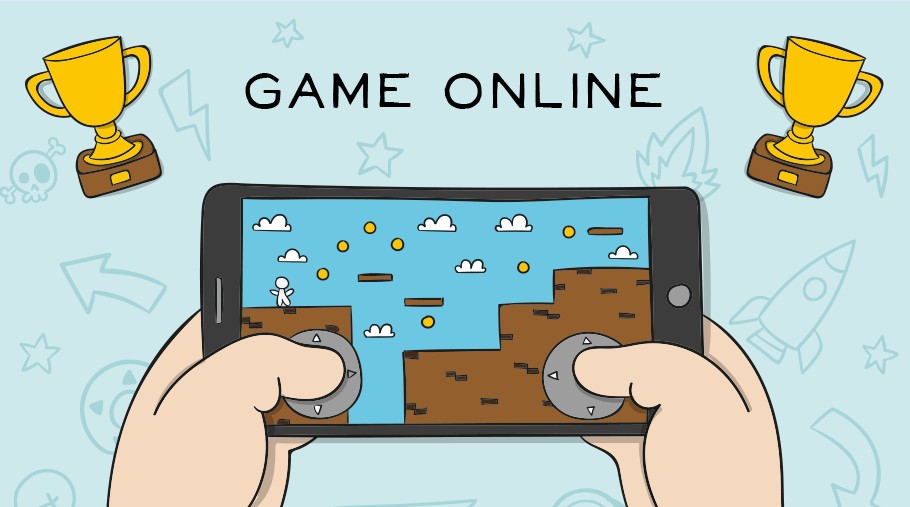 I would simply like to say that the gaming industry is underrated. There is a huge possibility of developing a gaming app that will help you boost your startup and be the next buzz! Think of all the big games like Fortnite, PubG, Candy Crush Saga, etc. all started with a small number of players but eventually, they have millions of dollars of turnover. Putting your step into the gaming industry and developing a unique game with easy navigation and good design is important for users to understand and play.
But, at the same time, you should also know ways to monetize your app if you are keeping it free for gamers.
Pregnancy App:
Pregnancy app is a very unique idea to help pregnant women with everything they need at their fingertips. Using your application, she can book doctor appointments, check on her food intake, schedules, get curated details about which food to consume, how much proportion, etc.
To develop this type of application, your first step is to reach out to pregnant women, gynecologists, and carry out strong research and understand their pain points. You can provide all the guidance from the first month to the ninth month and even after that. This will help them with detailed insights into things to take care of, diet plans, regular checkups, etc., without needing to go anywhere. Further, you can develop features accordingly.
Book Recommendation App:
Books bring joy to many people, and tapping the market of readers is all you need. There are already plenty of apps where you can read books, but take one step back and think about book recommendations. The major pain point for any avid reader is which book to read next, so your application can help solve this problem. First, you can ask certain questions to your users, know their interests, and recommend books based on that. Further, you can redirect them to online stores to purchase it, with price and delivery Comparison charts.
Trip Planning and Budgeting:
We know how much hype the tourism industry is going to have once the pandemic is over. Taking advantage of this, you can develop an application that helps users plan their entire trip. Users can add their location and destination; based on this, you can provide them with a list of places they can visit. You can also help them with mapping it and information about nearby sightseeing.
Based on the destination, you can help them with budget details. You can show how much time it will take to reach a particular destination, cost of accommodation, traveling cost, food, water, etc., provide all these details, and help users to plan their next trip easily.
Read More: Android vs Ios Development
Job Finding App:
There are plenty of job boarding applications where users can easily search for jobs and apply. But, there is still a potential to make this better. Leading companies like Indeed, LinkedIn, Glassdoor, etc., are already bridging the gap between employers and employees. With the introduction of PolyworkHQ in this domain, they are expected to bring the next breakthrough for searching jobs.
There is more to us than our daily 9 to 5 jobs, and finding authentic jobs that match your profile in a short time has become important. Taking some inspiration from the existing platforms and understanding the pain points of the existing job search market, you can develop a job finding application. Bridge the gap between employers and employees with your application and help people find the right job.
Dating App:
With everything going online even, dating has got a new face. Considering your target audience to be millennials and GenZ, define features that serve them and are not in the existing dating apps. Leaders like Tinder, Bumble, Hinge, etc., are ruling the dating industry and helping people finding love. Here's a complete guide for you on developing a Tinder-like application, features, why you should build it, and how it can help your startup.
Online Jewelry Business:
You can provide best-in-class jewelry online. There are companies like TATA, Bluestone, etc., who are revolutionizing the jewelry industry. Users can easily purchase things online and try them once delivered and can either pay or return them. There are different types of jewelry, and depending on the type of jewelry, you can define the business model and pieces of jewelry. Here is a step-by-step guide on how you can build an online jewelry application.
Photo Editing App:
Photo editing apps are always in, and many big corporations are still betting on them. It is a perfect market for a startup company like youyours to build a photo editing appbusiness. Provide your users with unique features to edit their pictures, videos, make collages, etc., start small and make a great impact with your editing app.
These are some of the most popular app development ideas amongst startups. You can take inspiration from any of them and build a robust app for your startup as well. However, it is essential to look for seasoned developers when you search for a reputed app development agency. 
Should you need technical assistance with your app idea, we are here to help. You can check our various industry experiences from here.
Conclusion:
Being a startup company, you can do plenty of things and bring the next big change. If you are looking for investors, you can reach out to various evangelists and angel investors who will help you with investments. Startups have a lot of potential to bring the next big change and solve real-world problems.
If there is an idea which you want to give a try but lack technical knowledge, you can reach out to an ecommerce mobile app development company like us. We can help you with developing your ideas into reality. We have helped many startups turn into hugely successful businesses and grow exponentially.
All product and company names are trademarks™, registered® or copyright© trademarks of their respective holders. Use of them does not imply any affiliation with or endorsement by them.
Befriend Technology for Transformation
Selecting the right technology is pivotal to your business's growth and success. Have you already decided the suitable one for your next project? If so, we can help you take the next step. If not, we can help you decide the best option. Connect with the Top 1% pre-vetted software engineers to build your software.