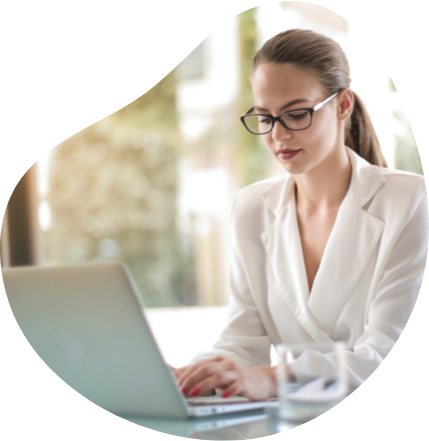 Accelerate Business Growth with Seasoned Drupal Programmers
Hire Drupal developers with vast experience to kickstart your digital business or transform it for better customer experience, retention, and conversion. Our Drupal developers have extensive knowledge about customization and integration of Drupal modules, themes, and PHP language.
Leverage the skills and expertise of talented professionals to build customer-centric Drupal web solutions and stay ahead of your competitors. Utilizing the headless architecture of Drupal, our pool of professionals develops engaging front-end and robust back-end solutions for you.
We have a team of designers, developers, business analysts, and marketers who analyze your business requirements and provide suitable technological solutions that can address the core challenge of your business. Hire the best help and expand your business to the next level.
Whether it is developing web applications from scratch, migrating to/from Drupal, or implementing headless Drupal development with other technology, hiring expert Drupal backend developers is essential to your growth. BiztechCS can contribute significantly to this process with our consistent assistance in developing, deploying, supporting, and maintaining Drupal-based projects.
Drupal Verticals We Serve
Drupal Verticals We Serve
Drupal Web App Development

Hire dedicated Drupal developers to build personalized web applications for your target audience. Build feature-rich, secure, and scalable web applications to gain a competitive edge with our seasoned professionals.

Drupal eCommerce Development

Build Drupal eCommerce website or web applications with optimized product pages, seamless navigation, and secure checkout modules. We have Drupal eCommerce experts who can help you develop scalable and robust eCommerce solutions by utilizing the capabilities of Drupal CMS.

Drupal Module Development

Develop Drupal modules with unique capabilities custom-made for your business needs with Drupal module development services. We have the best-seasoned developers who can assist with the integration of new Drupal modules.

Drupal Migration

Get rid of Drupal migration concerns as our team assists you with a safe and secure migration to/from Drupal CMS. BiztechCS team specializes in this area and can ensure there is no data loss or redundancy.

Drupal Theme Design & Integration

Those who want to give their web app a distinct visual style can benefit hugely from Drupal theming services. We have a team of skilled Drupal professionals who can help you create personalized web experiences for end users.

Drupal Optimization

We extend Drupal optimization techniques to refurbish your website or web apps just the way you need to stay ahead of your competitors. Optimize your Drupal site with the latest design trends and update them for maximum security.

Drupal QA & Testing

Our testing & QA team works diligently to detect any errors or faults in your Drupal site. Hire Drupal experts to ensure your web app runs smoothly without any issues or security vulnerabilities.

Drupal Support & Maintenance

Get instant support and maintenance solutions for your Drupal web app by connecting with a qualified team of professionals. Whether it is a post-deployment issue or a security breach, our team can immediately take care of it for you.
Schedule an Interview to Find Dedicated Drupal Developers for Hire
✓ 100% Guaranteed Security of your Information.
Trust us and take the first step!
Benefits of Hiring Offshore Dedicated Drupal Developers
Risk-free Development

Qualified Drupal programmers do a 360-degree assessment of your web solution to ensure it is entirely risk-free from a technical, legal, and security perspective. They get rid of any inconsistencies and ensure the software is easily usable in real-time.

Cost-efficiency

Outsourcing Drupal development services to a remote team can be cost-effective as you don't have to spend on recruitment, training, and infrastructure. Hire Drupal programmers and get quality development support at the most affordable rates.

Productivity

The flexibility to work remotely makes Drupal professionals focus better on the project. They can pay attention to individual client requests and plan their work with greater productivity.

Timely Project Delivery

When you hire Drupal developers with skills and experience, you can expect timely development and delivery of your project. You don't have to meddle in petty details and expect the team to meet each breakthrough on time.

Complete Control

Whether it is code ownership, project handling, or flexibility with time zone differences, you can negotiate a beneficial deal for your organization. The remote Drupal development team will assist you based on your project requirements.

Business Growth

You can focus more on expanding your business in multiple verticals or scaling your services by hiring certified Drupal developers remotely. They will take care of the technical aspect while you focus on strengthening your business strategy.
Dedicated Drupal Developers Hiring Model
Flexible Hours
We can assist you with Drupal developers for hire on an hourly basis. As per this engagement model, you only have to pay for the time the developers or resources spend on your project.
The highlights include weekly billing with flexible duration. You get 100% source code authorization.
Dedicated Resource
Hire a dedicated Drupal developer to build web apps at fixed pricing. This model is for those who want to hire certified Drupal developers on a monthly basis.
You get guaranteed 160 hours as per your flexibility and timezone with direct access to the resources.
Hire Team
Choose your desired experts from a pool of talented developers, designers, and testers, and custom-build a team to develop unique Drupal web solutions for your business. You get to have complete control over the team with expert consultation online.
You have the option to communicate with them via emails, Skype, Google Meet, or Zoom and become a part of the agile development process.
How to Hire Dedicated Drupal Developers from Biztech
Share a Proposal

Scrutinize CVs

Conduct Interviews

Choose Developers

Hire Remote Developers
Industries We Specialize In
Travel & Hospitality

Retail

E-commerce

Education

Professional Business

Event Management

Food & Beverage

Real Estate

Manufacturing

Finance & Insurance

Human Resource

Non-profit Organization
Straight From Our Clients
Success Stories of Digital Transformation Developed By BiztechCS
Our persistence and enthusiasm to work with technologies have helped us go above and beyond our client's expectations. Here, explore many of our successful projects which digitally transformed businesses.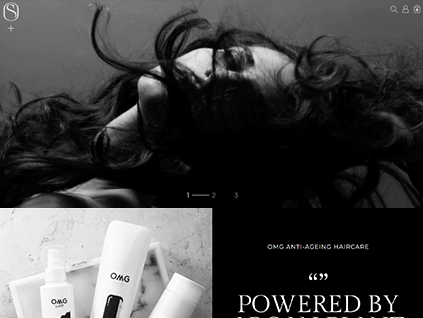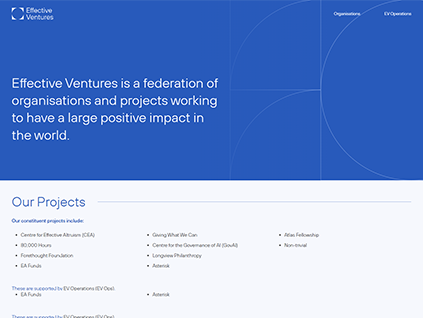 Effective Ventures
HTML5 , WordPress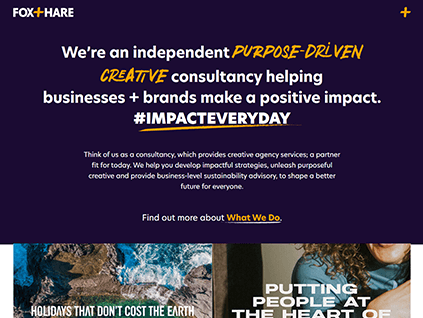 Fox + Hare
HTML5 , WordPress

Ovivo:

Digitizing Water Treatment Solutions with Robust Web Application

Ovivo is a Canada-based supplier of solutions for the treatment of water, wastewater, and ultrapure water. With years of experience, they have been serving in more than 15 countries worldwide. They are...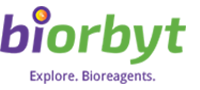 Biorbyt:

Streamlining Business Process by Automation and ERP Implementation

Biorbyt is one of the largest bioscience terminals with a huge inventory of reagents, antibiotics, biochemicals, ELISA kits and other customized requirements for scientific research. With an objective...

Helping Schools

to Stay Safe While They Reopen

El Camino Real Charter High is a USA based school which aims to provide the best possible education and infrastructure to their students and staff. Over the years we have helped them in digitizing their...
Latest Talent Hiring Updates from Team BiztechCS
At BiztechCS, we keep you at the edge of technology with the latest updates, news, and trends influencing the IT industry. Our blog has a unique approach and is well-researched to give you a fresh perspective on technology.
Have your Remote Drupal Team Onboard
Receive top-notch Drupal consultation and build unique solutions for your end users. Our team will let you unfurl many innovations with Drupal at its core.
Why Choose BiztechCS for Hiring Drupal Developers?
When you hire Drupal web developers from BiztechCS, you sign up for quality development, timely delivery, secure services, and affordable costs. We boast a team of developers who have mastered working on Drupal CMS and are well acquainted with the latest updates to assist you better.
Talented Drupal Professionals
Proven Experience in CRM solutions
100% Source Code Authorization
Flexible Engagement Models
On-time Delivery of Projects
Dynamic Development
Work Experience
Confidentiality and Integrity
Round-the-clock Technical Support
Error-free Solutions
Streamlined Project Management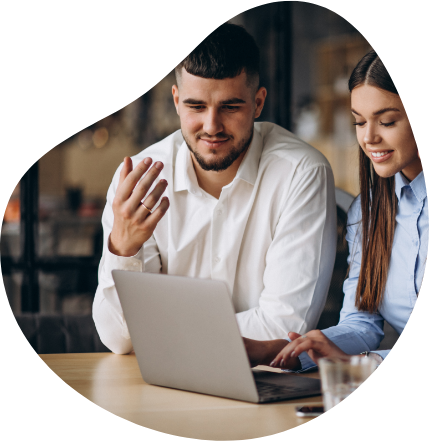 Frequently Asked Questions
How long do you take to develop a Drupal web application?
The development time varies from one project to another, even if they are for the same technology – Drupal. It depends on the project's complexity and nature of development. Once you share your project requirements with us, we will assess these requirements and help you with an estimated time of delivery.
How do you ensure security and compliance with the services you offer?
We are an ISO 27001 ISMS certified development firm and take immense care of your data, security, and privacy. Any data shared with us is protected and remains between the project members only. Whether it is designing, development, testing, or deployment, we follow standard security protocols to maintain confidentiality.
What is the average cost of Drupal eCommerce development?
The pricing for each project depends on multiple factors like – project size, engagement model, complexity, project requirements, urgency, etc. we can help you with an estimated quote only after we have assessed your requirements well.
Which industries do you have experience in?
Having worked on diverse projects, we have a flexible and seasoned team with hands-on experience in multiple leading industries like – eCommerce, education, finance, retail, travel & hospitality, non-profit, etc. If you are wondering whether we will be a suitable fit for your project or not, browse to the portfolio section or connect to our team to discuss further.
How can I hire the best Drupal Developers for my enterprise project?
An enterprise project typically contains many custom requirements and requires an elaborate team of Drupal professionals. You can start your search by jotting down your project requirements and consulting a reputed Drupal agency. Further, conduct interviews and assess portfolios to hire the best professionals.