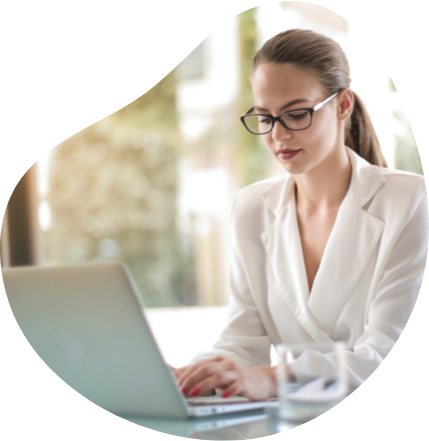 Accelerate Business Growth with Seasoned Drupal Programmers
Hire Drupal developers with vast experience to kickstart your digital business or transform it for better customer experience, retention, and conversion. Our Drupal developers have extensive knowledge about customization and integration of Drupal modules, themes, and PHP language.
Leverage the skills and expertise of talented Drupal experts to build customer-centric Drupal web solutions and stay ahead of your competitors. Utilizing the headless architecture of Drupal, our pool of professionals develops engaging front-end and robust back-end solutions for you.
Whether it is developing web applications from scratch, migrating to/from Drupal, or implementing headless Drupal development with other technology, hiring expert Drupal backend developers is essential to your growth. BiztechCS can contribute significantly to this process with our consistent assistance in developing, deploying, supporting, and maintaining Drupal-based projects.
Drupal Verticals We Serve
Drupal Verticals We Serve
Drupal Web App Development

Hire dedicated Drupal developers to build personalized web applications for your target audience. Build feature-rich, secure, and scalable web applications to gain a competitive edge with our custom Drupal development services.

Drupal eCommerce Development

Build Drupal eCommerce website or web applications with optimized product pages, seamless navigation, and secure checkout modules. We have Drupal eCommerce experts who can help you develop scalable and robust eCommerce solutions by utilizing the capabilities of Drupal CMS.

Drupal Module Development

Develop Drupal modules with unique capabilities custom-made for your business needs with Drupal module development services. We have seasoned module developers who can assist with the integration of new Drupal modules or creating custom modules.

Drupal Migration

Get rid of Drupal migration concerns as our team assists you with a safe and secure migration to/from Drupal CMS. BiztechCS is a reputed Drupal development company with expertise in Drupal development and migration and can ensure there is no data loss or redundancy.

Drupal Theme Design & Integration

Those who want to give their web app a distinct visual style can benefit hugely from Drupal theming services. We have a dedicated team of skilled Drupal professionals and theme developers who can help you create personalized web experiences for end users.

Drupal Optimization

We extend Drupal optimization techniques to refurbish your website or web apps just the way you need to stay ahead of your competitors. Optimize your Drupal site with the latest design trends and update them for maximum security.

Drupal QA & Testing

Our testing & QA team follows a thorough testing process and abide by industry standards for maintaining software quality. When you hire Drupal experts from BiztechCS, we ensure your web app runs smoothly without any issues or security vulnerabilities.

Drupal Support & Maintenance

Get instant support and maintenance solutions for your Drupal web app by connecting with a qualified team of professionals. From post-deployment issues to security concerns, our team of qualified professionals will take care of your website when you hire Drupal developer India.
Transform Your Ideas with Our Developers!
✓ 100% Guaranteed Security of your Information.
Trust us and take the first step!
Benefits of Hiring Offshore Dedicated Drupal Developers
Risk-free Development

Qualified Drupal programmers do a 360-degree assessment of your web solution to ensure it is entirely risk-free from a technical, legal, and security perspective. Our experienced developers get rid of any inconsistencies and ensure the software is easily usable in real-time.

Cost-efficiency

Outsourcing Drupal development services to a remote team can be cost-effective as you don't have to spend on recruitment, training, and infrastructure. Hire Drupal programmers and get quality development support at the most affordable rates.

Productivity

The flexibility to work remotely makes expert Drupal developers focus better on the project. They can pay attention to individual client requests and lead successful projects with greater productivity.

Timely Project Delivery

When you hire Drupal developers with skills and experience, you can expect timely development and delivery of your project. You don't have to meddle in petty code development details and expect the skilled team to meet each breakthrough on time.

Complete Control

Whether it is code ownership, project handling, or flexibility with time zone differences, you can negotiate a beneficial deal for your organization. The remote Drupal development team will assist you based on your project requirements.

Business Growth

You can focus more on expanding your business in multiple verticals or scaling your services by hiring certified Drupal developers remotely. Our team has in-depth knowledge of Drupal concepts and will help with software development while you focus on strengthening your business strategy.
Dedicated Drupal Developers Hiring Model
Flexible Hours
Choose our Drupal developers for hire on an hourly basis, where you pay only for the time and resources spent on your project. Enjoy the benefits of weekly billing, adjustable durations, and 100% source code ownership.
Ideal for: Short-term projects, startups with limited budgets, or projects with uncertain workloads and fluctuating requirements
Dedicated Resource
Hire a dedicated Drupal developer from BiztechCS on a monthly basis to develop customized solutions at a fixed price. Receive 160 hours of guaranteed work, aligned with your preferred schedule and time zone, and direct access to resources.
Ideal for: Long-term projects, projects requiring deep domain expertise, or businesses seeking a dedicated development resource
Hire Team
Assemble your ideal team from our pool of skilled Drupal app developers, designers, testers, and engineers. Collaborate via email, Skype, Google Meet, or Zoom, and actively participate in the agile development methodology.
Ideal for: Complex projects, large-scale applications, or projects requiring a diverse range of expertise.
How to Hire Dedicated Drupal Developers from Biztech
Share a Proposal

Scrutinize CVs

Conduct Interviews

Choose Developers

Hire Remote Developers
Industries We Specialize In
Travel & Hospitality

Retail

E-commerce

Education

Professional Business

Event Management

Food & Beverage

Real Estate

Manufacturing

Finance & Insurance

Human Resource

Non-profit Organization
Words that make an impact
Success Stories of Digital Transformation Developed By BiztechCS
Our persistence and enthusiasm to work with technologies have helped us go above and beyond our client's expectations. Here, explore many of our successful projects which digitally transformed businesses.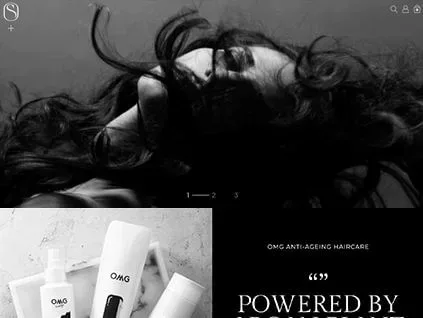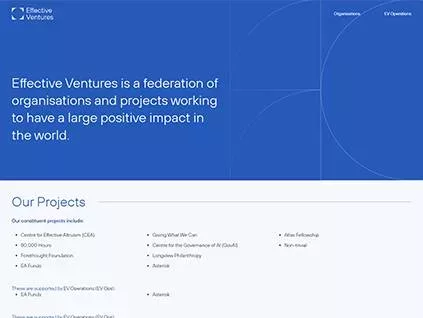 Effective Ventures
HTML5 , WordPress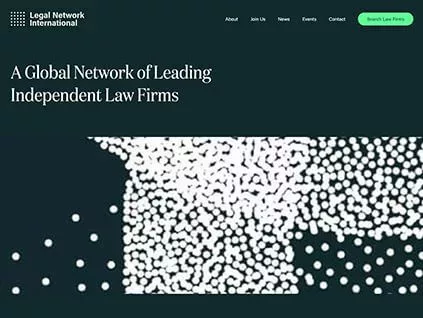 Legal Network International
HTML5 , WordPress
Tech Updates from Team BiztechCS
At BiztechCS, we keep you at the edge of technology with the latest updates, news, and trends influencing the IT industry. Our blog has a unique approach and is well-researched to give you a fresh perspective on technology.
Have your Remote Drupal Team Onboard
Receive top-notch Drupal consultation and build unique solutions for your end users. Our team will let you unfurl many innovations with Drupal at its core.
Why Choose BiztechCS for Hiring Drupal Developers?
When you hire Drupal web developers from BiztechCS, you sign up for quality development, timely delivery, secure services, and affordable costs. We boast a team of developers who have mastered working on Drupal CMS and are well acquainted with the latest updates to assist you better.
Talented Full-Stack Drupal Professionals
Proven Experience in CRM solutions
100% Source Code Authorization
Flexible Engagement Models
On-time Delivery of Projects
Dynamic Development
Work Experience
Confidentiality and Integrity
Round-the-clock Technical Support
Error-free Solutions
Streamlined Project Management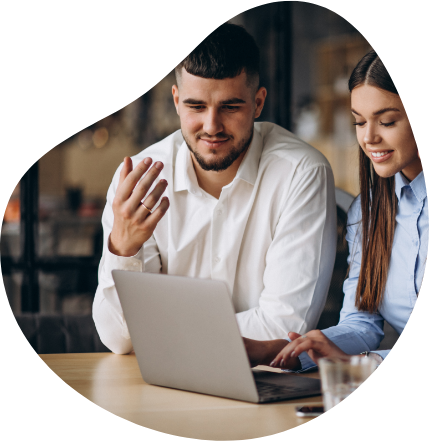 Frequently Asked Questions
How long do you take to develop a Drupal web application?
The development time varies from one project to another, even if they are for the same technology – Drupal. It depends on the project's complexity and nature of development. Once you share your project requirements with us, our dedicated development team will assess these requirements and help you with an estimated time of delivery.
How do you ensure security and compliance with the services you offer?
We are an ISO 27001 ISMS certified development firm and take immense care of your data, security, and privacy. Any data shared with us is protected and remains between the project members only. Whether it is designing, development, testing, or deployment, we follow standard security protocols to maintain confidentiality.
What is the average cost of Drupal eCommerce development?
The pricing for each project depends on multiple factors like – project size, engagement model, complexity, project requirements, urgency, etc. Our Drupal e-commerce development team can help you with an estimated quote only after we have assessed your requirements well.
Which industries do you have experience in?
Having worked on diverse projects, we have a flexible and seasoned team with hands-on experience in multiple leading industries like – eCommerce, education, finance, retail, travel & hospitality, non-profit, etc. If you are wondering whether we will be a suitable fit for your project or not, browse to the portfolio section or connect to our team to discuss further.
How can I hire the best Drupal Developers for my enterprise project?
An enterprise project typically contains many custom requirements and requires an elaborate team of Drupal professionals. You can start your search by jotting down your project requirements and consulting a reputed Drupal agency. Further, the hiring process will include interviews and assessing portfolios to hire best Drupal experts.