You'd be lying if you said that geolocation doesn't seem intimidating. The complex technology with humongous data and the security threats – that's scary.
But when we look beyond this, geolocation technology enables a number of critical business operations. Today, it's hard to find applications that do not have geolocation. From Instagram to Uber, it has become an integral component in logistics, delivery, and other service-related industries.
The technology not just expands the capabilities of mobile applications but is also a blessing for managing on-field operations. Moreover, there are creative minds who have app ideas worth millions. All in all, the location-based services market is rising to its full glory.
We'd love to help your business avail the best of geolocation. Let's find out how to create a location based application.
A quick index of what the post will cover:
Field Service Management – Why is it So Important?
Managing service technicians or field force is one of the most complex tasks. For organizations, it takes a considerable amount of time to keep track of changes that happen. While electronic databases help companies manage the tasks, they are prone to human error. This leads to a need for solutions that assist business leaders manage the mobile workforce and field service operations.
A whopping 32% of service-centric companies coordinate tasks and manage functions manually.
Your business, too, might have survived the manual process. But in the tech-savvy world, customers expect businesses to do the job quickly and with minimum hassle.
So, how will field service management help?
In a general sense, field service management helps you coordinate field service using a mobile workforce. It helps in order management, dispatching, inventory management, vehicle tracking, scheduling, etc.
Reports suggest that the global field service management market is likely to grow from USD 3.0 billion in 2020 to USD 5.1 billion by 2025.
One of the most significant changes that enterprises saw by adopting field service management technology is the relationship between the customer and the organization. Field service management solutions allow employees at every level to communicate with the client and send status updates directly to the customer. For instance, if the field worker is behind schedule due to traffic, they can send alerts to the client. This one-to-one communication helps build a better relationship.
A customized field service management solution ensures proper communication between the management, customers, and employees. And in the end, it delivers the best result for your business and customers. Furthermore, the rise of mobile solutions has enabled service-oriented businesses to access data on the go.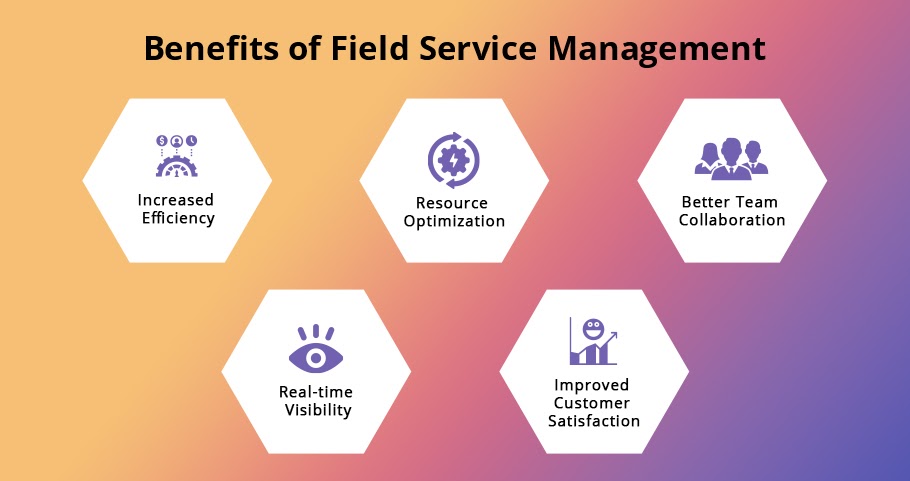 One of the easiest ways to automate field operations is by integrating ready-made mobile solutions. That will ensure efficient operations from any place and any time. Moreover, you also benefit from mobile-specific features like tracking, payment processing, route optimization, etc. You can even customize the solution as per your business logic. Ready-made solutions are best for:
Small & medium-sized enterprises who have limited resources and budget restrictions
Startups who are short on time and do not want to wait for funding
For entrepreneurs who want to sell an app to businesses, customized solutions are the way to go. We will discuss this at length in the coming sections.
Keep Reading!
We can help you in choosing the most suitable solution for your business. Whether you want to customize an existing solution and integrate it with your business logic, or you want a solution tailor-made, our team will guide you through the entire process.
Biztech Expertise – Field Service Management Solutions
Our team helps enterprises streamline their business operations, and we would like to talk about it briefly.
AppJetty, Biztech's brainchild, provides customization services for apps, extensions, and CRM per clients' requirements. Here are our three solutions that are helping businesses across industries.
MappyField 365: Dynamics CRM Map Integration
To effectively manage field service, sales, and marketing leaders need solutions that allow them the flexibility to access data from anywhere and everywhere. AppJetty's MappyField 365 plugin provides geo-analytical solutions enabling professionals to track, evaluate, and enhance the performance by predicting relevant insights. With features like shortest route first, territory management, live user tracking, etc., our mapping integration is the ultimate tool for your team.
Read More About MappyField 365
TapCRM – Mobile CRM for SuiteCRM
TapCRM was launched with an aim to give business owners mobile access to the CRM data. Using the application, employees can view prospects, identify their location, conduct meetings, and update CRM data on the go. What makes the application special is the live tracking feature that allows sales and marketing managers to get real-time updates of each team member. Find out more about how you can leverage geolocation technology for your business.
Read more About TapCRM – Mobile CRM for SuiteCRM
MageMob App Builder
Our app builder lets Magento store owners build a mobile app from scratch. It is one of the fastest ways to enter the mobile commerce market without the effort of developing an app. One of the most exciting things about MageMob builder is the mobile-specific features like push notifications, voice search, deep linking, etc. Explore more about how you can launch a mobile app equipped with all the features.
Read More About MageMob App Builder
How to Create Geolocation App
Geolocation technology gives businesses the ability to identify a user's geographic location by the device's GPS. Thousands of businesses are looking to make a GPS app to connect and engage with their users. They are witnessing a boost in customer experience and engagement.
Geolocation is also playing an essential role in enhancing features in travel and delivery apps and social media apps.
Before we talk about how to make a GPS tracking app for your business, let's see some of its atypical use-cases, such as:
Data Collection With geolocation apps, you can collect and analyze user data as per their location, thus finding out which areas to focus on for better results.
Targeted Advertising Geolocation allows business owners to target customers in a specific region for marketing campaigns.
New Customers Geolocation apps have the potential to reach customers at the right spot in time. You can target users who are highly interested in buying your products or services.
Customer Loyalty By offering offers and discounts to customers based on the user's geographic location, the app helps retain customers and promotes customer loyalty.
Personalized Offers Geotargeting provides brands with an opportunity to offer personalized products.
In this post, we will talk about two approaches to create a location based app. The first approach is for those business owners who want to integrate geolocation solutions into their business operations. The second approach is for those entrepreneurs who want to build a GPS app and sell it to other businesses.
Build a GPS App for My Business
While looking for solutions to create a location based app, some of the must-consider factors are cost, functionality, usability, etc. As a business owner, your first instinct is to take advantage of a ready-made product. Because making a GPS tracking app from scratch is a resource-intensive process. On the other hand, you can easily and quickly configure ready-made solutions.
Let's say you want to build a mobile application. If you already have a running online store, you can launch a native app in just a week with the help of a pre-built framework. Tools like MageMob builder work as an inexpensive solution that lets you build an app with all the required features.
Today, every industry needs a mobile solution. With an intent to enable businesses to create an app without coding and within tight budgets, we offer industry-specific mobile solutions. At Biztech, we support businesses of all sizes, scales, and scopes with our ready-to integrate tools and plugins.
We can customize our existing solutions and integrate them with your business logic. This will ensure the continuity of your website's experience with the mobile app. Further, the mobile-specific features are the cherry on the cake when it comes to engaging customers. If you are a well-established enterprise, tailor-made solutions will give your brand a much-needed boost.
Create a Location based App to Sell to Business
Earlier, only B2C companies would create location based apps. But now, B2B companies have jumped into the market to grab the opportunities and stay competitive.
Reports predict the location-based service market to reach USD 155.13 billion by 2026 and grow at a CAGR of 23.2%. So, if you are an imaginative kind of person with fresh ideas, this is the right time to make a GPS tracking app.
Just like other apps, building and selling geolocation apps need special consideration. In order to help prospective entrepreneurs create a location based app, we will answer the following questions:
Q. What app development process looks like?
We are agile practitioners ready to help you build the right product in a short time. We split your long-term strategy into discrete phases of execution, frequently encourage feedback, and make changes. Such highly focused iterations prevent us from falling into a technical rabbit hole, and this approach gets the work done. That's why our team has a record of 100% project completion.
We follow the MVP (Minimum Viable Product) development technique. Here, we develop the basic model of your product that helps you achieve your primary goal. This model allows us to learn more about the end-user and test assumptions accordingly while minimizing costs for you.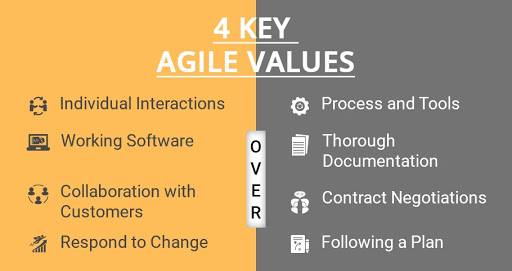 (Source – lynnchin.id.au)
The complete process to make a GPS tracking app has four stages:
Pre-design Identify the objective of your project and form a workable strategy, including app design and functionality.
Design Iterate upon the UI/UX of your app and finalize the skeleton. This is the phase where our clients have the most input. Any opinion or special feature you have in mind, remember, it's going to be a collaboration.
Development Here is where the agile methodology comes into play. We break the process into sprints, each focused on a particular functionality. Once the development sprints are complete, we have a UAT (User Acceptance Testing) version for the client to test.
Support From testing to updates, our team takes care of every issue. Our support is more of a consultative role. Based on user feedback, app analytics, and our experience, we recommend potential updates.
Q. Will I get any help post-launch?
Of course. At Biztech, we do not only help our clients in consultation and development but take complete responsibility for execution as well. We will guide you through the submission process on app stores. And no, our job is not over after the app release. There are two major aspects where we provide assistance:
The first is in helping you promote your geolocation app to the right audience. We work on different marketing strategies to make sure you achieve considerable results. We can help you in optimizing your website and get more organic/non-paid traffic. By focusing on the latest trends in SEO, we can guide you on what approach suits best for your business. Content marketing, video marketing, and paid advertising are other techniques where we can render assistance.
Secondly, once we launch your app in the app store, we constantly monitor the performance and recommend potential updates accordingly. You have our support in handling bug fixes, adding new features, etc.
Q. If I pay for development, will I own the app?
If you partner with us, yes, you will be the sole owner of the app. As a development company, we are entitled to assign you all the rights. Intellectual property rights, business ideas, content, documentation, and the source code – everything remains under your ownership. As a geolocation app development partner, we remain the vendor providing you our service while you are the product owner unless there is a written contract on creation.
Q. What about application security?
We are an ISO:27001 security compliant company. We will protect your source code and data at any cost while you are associated with us. Cyber-attacks are a real and growing concern in the world. As information security concerns mount, it is crucial to adhere to the highest standards in data security and privacy. We take complete responsibility for preventing your data from 3rd party or other external access.
Once we finalize the contract, we sign a non-disclosure agreement (NDA) with you. As a signee, we are legally obligated not to disclose certain information to a third-party. If you choose to partner with another company in the middle of the geolocation app development process, you are the owner of the source-code. And you may do so at your discretion. We assure you that Biztech will abide by the NDA guidelines agreed, at all times.
Why Take Our Word When You Can Hear from Them…
Essential Aids is a UK based online store offering medical aids. The client approached us as they were experiencing low traffic and sales on their website. Our team helped them overcome the challenge and experience growth. We have been helping them with their development, design, and marketing aspects for more than five years now.
Read More About It
Ovivo WaterExpert is a Canada based supplier offering water treatment solutions. They are one of our oldest clients. From developing and designing their website/mobile/web application to managing their water treatment plants with IoT, we've been their one-stop-shop for all the technological requirements.
Read More About It
Every business requirement is unique. Therefore, every approach to developing solutions needs to be unique. If you have an app idea, then we can help you in building a roadmap for geolocation app development.
Let's Talk about Some of Our Work for Geolocation Apps
The features to add when you create a location based app depends a lot on your needs and budget. However, these are some must-have geolocation features that you need to consider:
Live Tracking (Part of TapCRM, MappyField, and MageMob App Builder)
Live tracking is one of the most important and complicated features in a location-based app. The biggest challenge to make a GPS tracking app is to find where to store the location data. It is important to know-how about data storage as it has direct implications on the usability of that data for the business.
Location-based apps need real-time responsiveness. Let's say that a customer has filed a complaint about the late delivery of a parcel. Now you can only get information on who messed up when (a) you are able to track the data from the backend in real-time, (b) there is no theft or damage to the data.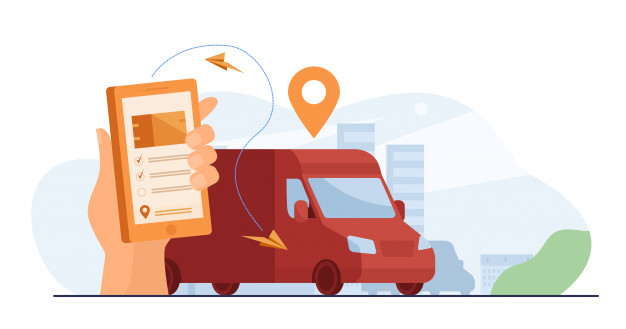 This is where cloud storage, with its great capabilities, comes in. further, cloud indexing service helps scan volumes of data. This will ensure quick accessibility of data.
Role-based Data Accessibility (Customer Portals and MappyField)
Role-based access control is one of the most commonly required backend features for any app that deals with data-sets. However, with the given complexity of increasing a varied set of stakeholders, role-based access is not just about the CRUD operations. The architecture of the app must ensure data integrity and data security while allowing data access. The cherry on top is that this access could also vary based on the situations while different sets of stakeholders are in concurrent interwoven communication channels.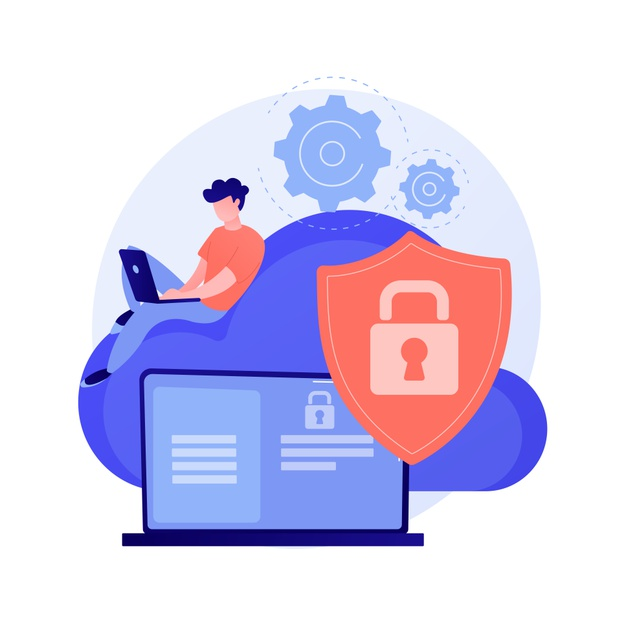 For example, in a B2B setup, there could be a sales rep and the client. To further the grapevine, it could stretch up to different roles within each organization – however, by and large – the client and the organization are two primary sets. While we change this setup to a B2C scenario, the addition of another set of roles changes the combination from 2 to 3 factorial. The customer helpdesk is the third variable for the B2C organization. And, the field service rep could be a vendor or a mediator providing the service to the customer.
Therefore, it becomes necessary to have three-party role-based access for effective field management. This will reduce miscommunications and ensure timely delivery. To further enhance customer experience, you can integrate features like in-app chat and live-tracking. Live tracking will allow customers to get real-time updates on their orders. While the in-app feature will improve communication both between you and the field agent, and the field agent and the customer.
Now when you give access to important business information to different parties, you need to take care of two things – data integrity and data security. Data integrity refers to the accuracy and validity of the data. Intentional or unintentional alteration of can lead to serious security breaches. Data security is necessary to protect data against unauthorized access, and it's necessary to ensure data integrity. To maintain data integrity, our developers follow security measures like cleaning and clearing the cache, making the code obscure, HTTPS encryption, etc.
We have dedicated verticals with a substantial presence in the domain of Business Apps development, and we would be glad to showcase a working model of the features we just explained.
Manage Team and Clients (TapCRM and DeskXpand)
If you want to build a GPS app, here are some features you need for effectively managing your employees:
Check-in/Check-outGet an overview of your on-field team members in real-time as they check-in / check-out of their daily activities. Moreover, the push notification sends alerts for overdue activities, impending check-outs, and more.
Auto SchedulingAllot regions to your on-field team along with smart, optimized routes. You and your team can also get an overview of daily activities marked with priorities and manage your schedule accordingly.
Nearby Place/ContactsWith this feature, you can find nearby places for client/team meetings. Moreover, with the nearby search option, you can locate new clients in proximity.
Call/Email SupportThis feature enables you and the on-field team members to call or send emails directly from the app.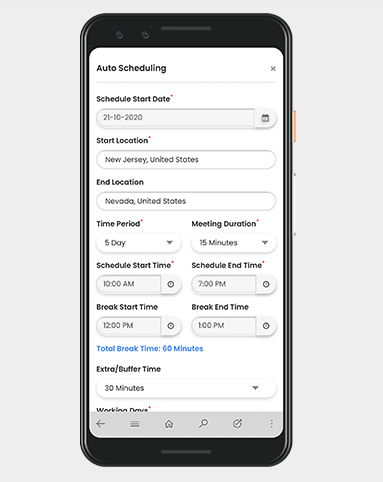 Route Planning (TapCRM, MappyField)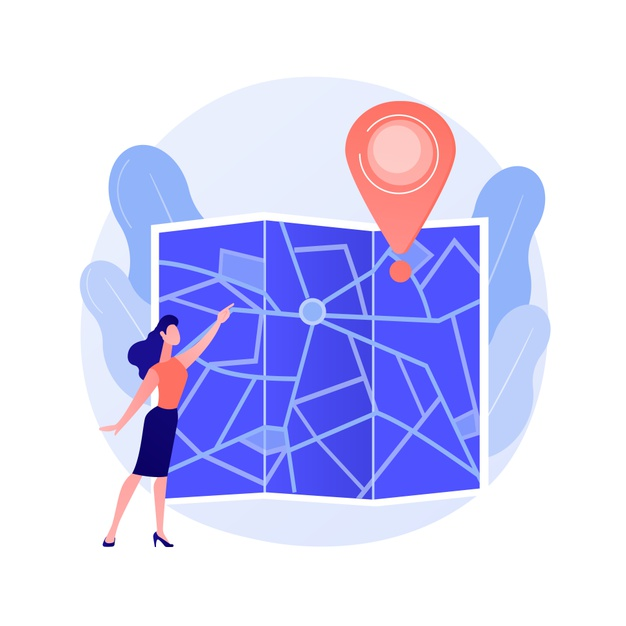 The most critical component of on-field team management is route planning. With smart route optimization, you can create and share optimized routes with your on-field team members. You can assign slots based on work preferences and client availability.
With optimized route planning, the same number of on-field workers can handle more tasks in less time. And the managers get real-time updates and get notifications in case of any unwanted activity. Thus, optimized route planning reduces errors and improves the quality of work.
Geo-location Based Analytics (MappyField)
Businesses of every size and at every stage use business intelligence tools to generate a possible action plan. Location-based analytics is a critical part of BI. The use of location-based analytics allows businesses to make informed decisions on ongoing operations.
In the retail industry, location-based analytics help businesses make marketing-related decisions about where to allocate more resources.
Sales managers, by combining location data and sales, can create heat maps that will show the most profitable areas or areas that need improvement. Companies in the delivery sector can determine the best possible route by combining real-time traffic data.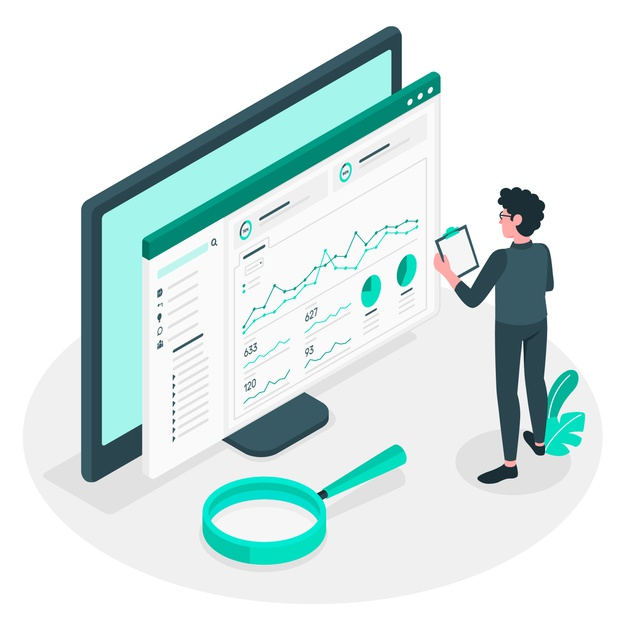 Over to You
We have covered everything you need to know to create geolocation tracking app. Geolocation app development is becoming popular day by day, and there has been no better time to create one.
We are an Android and iOS app development company with the right team of developers, business thinkers, designers, and marketers who can take care of your technical requirements. If you want to create a location based app, we can help you build the perfect app. Our job is to not just make a GPS app for you but also guide you through the execution process. From marketing the product to recommending potential changes, our team guides you at every step. Let's discuss your app idea!