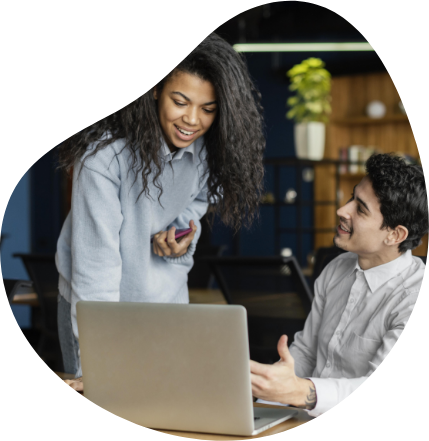 Hire Dedicated Full Stack Developers to Build Scalable Web Architecture
Be it developing an eye-catching web application or customizing a feature-rich website, our full stack programmers can assist you. With over 16 years of experience in IT consulting, our developer capabilities don't limit to front and backend programming. Rather, our developers have database management, version control, and soft skills.
With the diverse experience under our hat, our full stack developers for hire ensure to build fully responsive and futuristic websites/applications. Whether you are building an online presence or trying to improve your online reputation, get the top 1% of pre-vetted developers for the best results.
Want to give your audience the best experience and get an edge over your competitors? Our qualified full stack app developers can ensure that. With the agile software development method, now build a competitive web application.
Our Full Stack Developer's Scope of Expertise
Our Full Stack Developer's Scope of Expertise
Full Stack Front end Development

Build a functional website front-end when you hire full stack web developers from us. BiztechCS boasts an in-house team of full stack front end developers. They are proficient in technologies including HTML, CSS, JS, React.js, and Angualr.js.

Full Stack Backend Development

Leverage the capabilities of our full-stack developers to build a powerful backend interface. Our programmers stick to industry-standard coding practices to develop the most secure backend for you.

Full Stack Web App Development

Creating a web application from the ground up is easier when you hire a full stack developer from a renowned IT firm. You will be able to unlock the full potential of the digital realm and attract/retain more traffic on your web app than ever before.

Full Stack eCommerce Development

Create an eCommerce website that is easy to navigate and aesthetically pleasing at the same time. Our full stack developer hire will not only ensure the front end is captivating but will also build a robust backend. It will make product catalog management and content management easier for you.

Full Stack Mobile Development

Our expertise ranges from web to native and cross-platform mobile applications. So, if you want to develop a profitable app for Android or iOS, our full stack Android developers or iOS developers can provide you with a custom solution.

Full Stack Support & Maintenance

Get top-notch maintenance and support solutions by hiring full stack developers from BiztechCS. Whether you face an issue with your frontend interactive elements or witness a logical error on the website backend, our development team will take care of it immediately ensuring the least hassle.
Transform Your Ideas with Our Developers!
✓ 100% Guaranteed Security of Your Information
Trust us and take the first step!
Benefits of Hiring Experienced Full Stack Developers
Dedicated Team

We have a dedicated team of full-stack developers who can assist in developing engaging, secure, and robust software. All you have to do is specify your project requirements to our team and we will take care of the rest.

Timely Delivery

Never let any development issues hamper your project timeline. When you hire Full stack developers from BiztechCS, you can get assured delivery on your estimated timeline. Our teams work stringently on each development goal and development and testing goes simultaneously to deliver the project on time.

Confidentiality

Get the best full stack developers' team on board while maintaining complete privacy and confidentiality for your project. We sign an NDA (non-disclosure agreement) with you and ensure any project details aren't shared with anyone outside.

Time Zone Flexibility

Worried about time zone differences taking a toll on your project performance? Not anymore! At BiztechCS, our full stack developers work flexibly based on your time zone so there are no communication bottlenecks.

Risk Assessment

Our full stack web developers take every security aspect into consideration to develop risk-free software. Perform 360-degree analysis of your website with help from our developers so they function without any hassle in real time.

Agile Development

Witness a more dynamic web development process as our full stack developers work with an agile approach. Now, get your website developed in time by dividing the entire project into sprints.
Qualified Full Stack Developers Hiring Model
Flexible Hours
With our flexible hours engagement model, hire Full stack developers on an hourly basis. Choose this model if you want to hire developers based on their hourly rates.
The highlights include weekly billing with flexible duration. You get 100% source code authorization.
Dedicated Resource
Hire a dedicated Full Stack developer to build websites at a fixed cost. This model is suitable for organizations that want to hire skilled Mean developers on a monthly basis.
You get guaranteed 160 hours as per your flexibility and timezone with direct access to the resources.
Hire Team
This engagement model allows you to choose your desired experts from a pool of talented developers, designers, and testers. You can custom-build a team to develop unique websites and apps for your business. Get complete control over the team with expert consultation online.
As you hire a full stack developer, you have the option to communicate with them via emails, Skype, Google Meet, or Zoom and become a part of the agile development process.
How to Hire Dedicated Full Stack Developers from Biztech
Share a Proposal

Scrutinize CVs

Conduct Interviews

Choose Full Stack Developers

Hire Remote Developers
Travel & Hospitality

Retail

E-commerce

Education

Professional Business

Event Management

Food & Beverage

Real Estate

Manufacturing

Finance & Insurance

Human Resource

Non-profit Organization
Words that make an impact
Success Stories of Digital Transformation Developed By BiztechCS
Our persistence and enthusiasm to work with technologies have helped us go above and beyond our client's expectations. Here, explore many of our successful projects which digitally transformed businesses.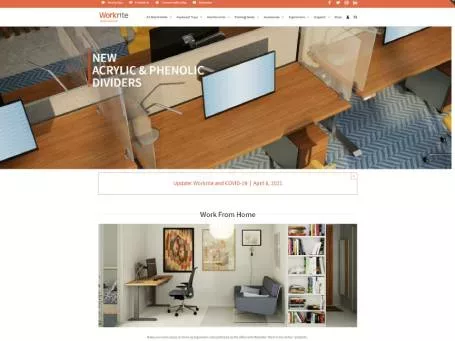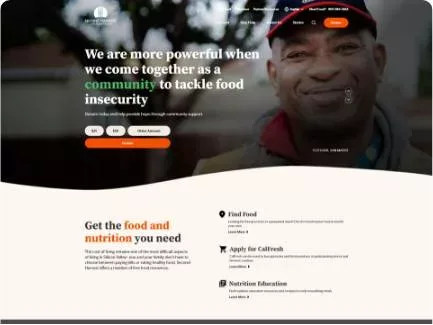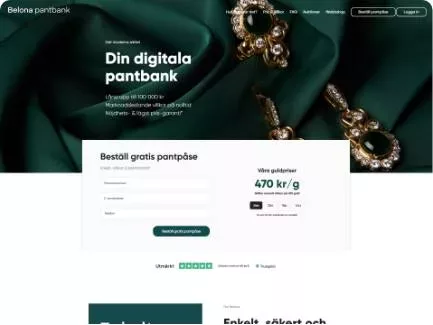 Belona Pantbank
Salesforce
Tech Updates from Team BiztechCS
At BiztechCS, we keep you at the edge of technology with the latest updates, news, and trends influencing the IT industry. Our blog has a unique approach and is well-researched to give you a fresh perspective on technology.
Hire a Full Stack Developer to Build Your Remote Team
Find the perfect Full stack developers for web and app development without compromising on quality. From helping you create a team to managing projects seamlessly, we take care of everything!
Why Hire Full Stack Developers from Biztech
Meet all your unique frontend and backend needs in one place when you hire full stack developers from BiztechCS. With about 5+ years of average developer experience and rich industry knowledge, we can assist you in creating powerful digital impressions.
Dedicated Full stack developers
Proven Experience
100% Source Code Authorization
Flexible Engagement Models
Timely Project Delivery
Error-free Solutions
Dynamic Development
Confidentiality and Integrity
Clean and functional code usage
Streamlined Project Management
24*7 Technical Support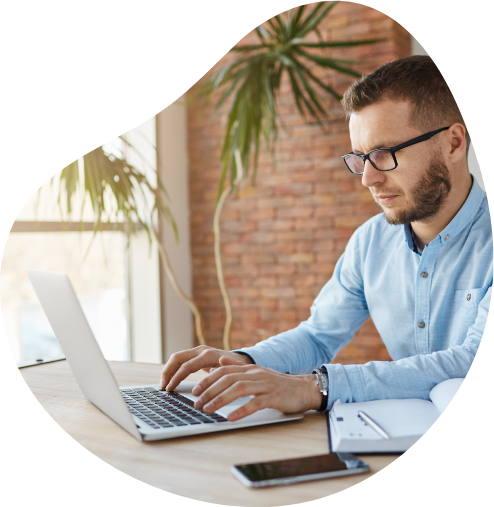 Frequently Asked Questions
How much does it cost to hire a full-stack developer?
Hiring a full stack developer might cost you a bit more compared to hiring a frontend or backend developer as they will be responsible for developing both interfaces. Moreover, the exact cost of hiring will depend upon the project complexity, location, and engagement models. Want to know how much it will cost for your project? Share your scope of the project with us and we will get back to you with a quote.
What all programming/development languages does a full stack developer know?
A full stack developer must be proficient in frontend technologies like HTML, CSS, JS, and React, and backend technologies like Python, Laravel, Node.js, and Express.js. Besides, they also should have knowledge of UI toolkits, hosting platforms, and tools and utilities.
What are the benefits of hiring a full stack developer from Biztech?
There are several benefits of hiring a full-stack developer from Biztech CS. You get technical help from the top 1% of pre-vetted developers who have rich industry experience. They can work flexibly as per your time zone, ensure timely delivery, and maintains complete confidentiality.
When is the right time to hire dedicated full-stack developers?
If you have an interesting and profitable web or app idea in mind, it is best to discuss it with the technical team immediately. The developers can assess its feasibility. Furthermore, you can share your project requirements with the full-stack development team and get it started as early as possible.
Why should you hire a full-stack developer for your project?
Hiring a full stack developer will provide you with an all-in-one solution for yor development project. They are well aware of the nuances of frontend and backend development, database management, and testing. So, you don't need to hire any extra resources for your project and get everything done right from development to deployment.
Is Biztech the best company to hire a full-stack developer?
Indeed. BiztechCS is a renowned IT company present for over 16 years. It has a diverse pool of talented developers, more than 300, who have worked on over 1200 projects from different industries. If you want an agile, creative, and experienced team for your project, we can be a great choice for you.
How to hire a senior full stack developer for my startup?
You need to look for potential candidates through many job portals, social media sites, review sites, etc. Further, hire a senior full stack developer by looking at their portfolio. choose the candidates with potential and interview them for technical and soft skills. This should help you with the hiring process.
Can full stack developers create software?
Yes, full stack developers are capable of client-side as well server-side development. So, if you need to develop complete software, create database connectivity, or even test, full stack developers can help with all that.