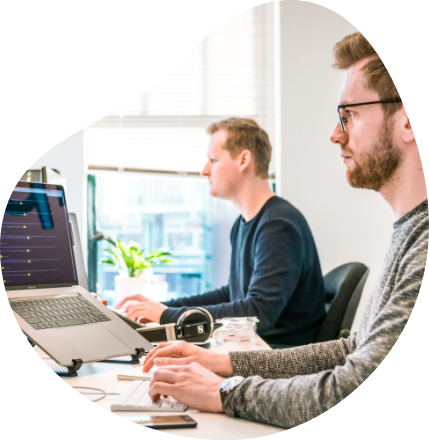 Build Enterprise Level Solutions with the Best Salesforce Development Company in USA
Having 16+ years of experience serving 100+ clients, we have experience catering to a wide range of industry verticals. Our Salesforce development services are dedicated to exploring and providing quality solutions to our customers. To help you expand, Biztech (a Salesforce ISV partner) offers a wide range of solutions from custom native application development, Salesforce consultancy, Salesforce eCommerce and cloud integration, Salesforce migration, and Salesforce implementation to support and maintenance.
Our domain expertise includes Salesforce sales cloud, Salesforce service cloud, Lightning frameworks, REST/SOAP API, Pardot, APEX code, etc. Being a reliable Salesforce ISV partner, we ensure 100% customer satisfaction.
As one of the leading Salesforce development companies, we have helped various clients from different geographical locations to extend their business with our innovative Salesforce Development Services. We can help you, too, with a digital experience.
Salesforce Development Services at your Ease
Have any queries? Share it with us. We will get back to you with a satisfactory solution within one business day.
Salesforce Development Services Verticals
Scale your digital transformation with our end-to-end Salesforce development services that provide highly intuitive Salesforce solutions for a compelling user experience.
Our Salesforce consultants will help you define and map your business objectives and get the most out of Salesforce development services.

Our Salesforce team will analyze your business needs, and depending on them, we will provide you with the perfect solution. Implement the right Salesforce strategies and upscale your business.

Develop custom solutions with our Salesforce services. Increase your ROI and teams' productivity, fulfill your business needs, and provide a better user experience.

Salesforce Lightning

With the help of Salesforce ISV-certified developers, build responsive applications for any device. We have in-depth knowledge of modules, such as LWC and Aura, and can help our clients build intuitive, responsive, and interactive applications.

AppExchange Development

Build applications, extensions, bolt solutions, components, etc., with talented Salesforce developers. We help you build various types of solutions which are easy to upload on the AppExchange.

Integrate a wide range of applications, themes, extensions, and third-party applications using Salesforce integration. Use these things to increase the productivity of your employees and streamline the process.
Biztech, a Veteran Salesforce Development Company
Get all your Salesforce consultation, development, migration, integration, and implementation services under one roof. Plan CRM strategies and develop scalable processes for all Sales clouds with Salesforce service providers.
Result-Oriented Workflow

Enhance your results by implementing agile methodologies and facilitating project management to get deliveries without a hitch.

Dedicated Team

Identify the right solution aligned with your business objectives and achieve your business goals with proactive experts at your fingertips. Get a 360-degree customer view and ensure an excellent customer experience.

On-Demand Scalability

Increase your team size and customize solutions with changing conditions and business demands. We believe our clients should be free to scale as they want, so we offer on-demand Salesforce services.

Support and Maintenance

Leverage Salesforce developers' expertise and get your queries resolved quickly. Ensure you receive 24*7 support with on-time delivery and turnaround times.
Words that make an impact
Success Stories of Digital Transformation Developed By BiztechCS
Our persistence and enthusiasm to work with technologies have helped us go above and beyond our client's expectations. Here, explore many of our successful projects which digitally transformed businesses.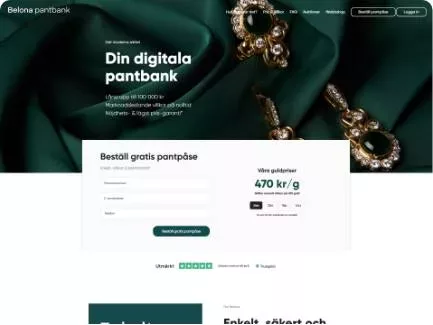 Belona Pantbank
Salesforce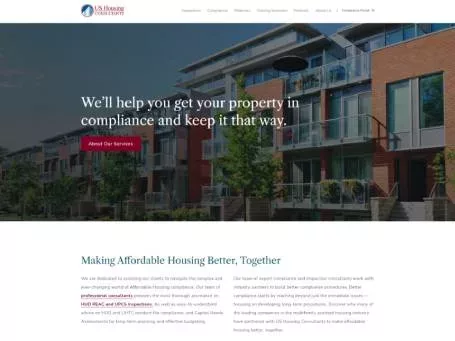 US Housing Consultants
Salesforce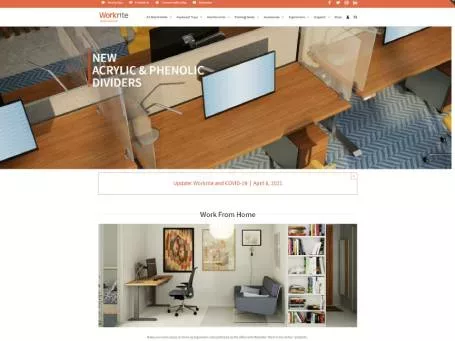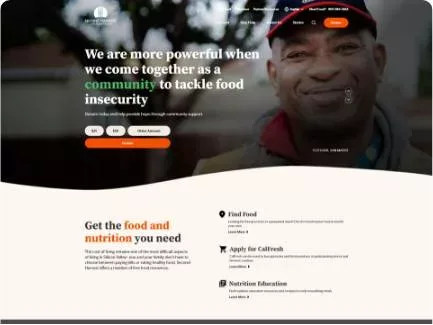 Tech Updates from Team BiztechCS
At BiztechCS, we keep you at the edge of technology with the latest updates, news, and trends influencing the IT industry. Our blog has a unique approach and is well-researched to give you a fresh perspective on technology.
Clients Choose Biztech for Salesforce Services Because
We possess competent developers who can identify your needs and lay down effective strategies to leverage agile methodology, considering the reduced TCO and time to market.
Salesforce ISV Partners
Certified and Vetted Salesforce Consultants
On-demand Scalability
Flexible Engagement Models
Cost-Effective Solution
On-time Delivery
Agile Methodology
Code Authorization
100% Customer Satisfaction
24*7  Support and Maintenance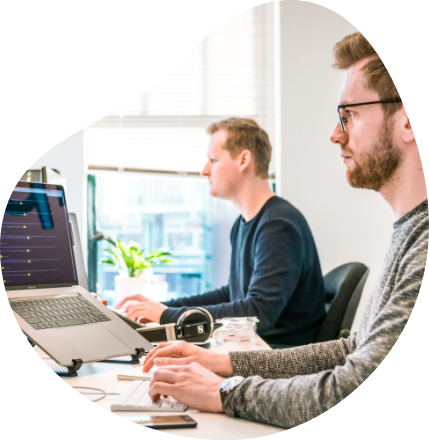 Explore Unmatched Potential with Biztech
Achieve growth opportunities and business goals through our cost-effective, human-centric Salesforce development services.
Frequently Asked Questions
What are the benefits of custom Salesforce development for my organization?
Salesforce is one of the leading CRM solutions. Some of the renowned companies use it because of the benefits it brings to the table. Following are some of the major benefits of Salesforce development:
User-friendly applications
Cross-functional insights
User-centric automation
Streamlines business operations
Better user understanding
Does your company have certified Salesforce developers?
Yes, being a leading Salesforce offshore development company, 90% of our developers are certified. They can help you find solutions to any complex problem. Hire certified Salesforce developers from us, and let's develop great solutions together.
What is the difference between Salesforce Developer and Salesforce Development Company?
Outsourcing Salesforce developers means bringing in more hands to your existing team. When you opt for an offshore Salesforce development company, they look over the entire development process, from designing to development and post-launch support. You can hire developers for your project at your convenience.
What other verticals does BiztechCS serve in Salesforce Development?
We offer consulting services, implementation, migration, integration, maintenance, and security, besides Salesforce development. We provide all types of Salesforce solutions, like sales, service, marketing, community, analytics, custom app development, etc., to help you provide the perfect solution.
Can your team help me develop custom Salesforce applications?
Of course! We have dedicated, certified team of Salesforce developers who help you with custom development. Our team will first understand your business requirements, create a development roadmap, and work collaboratively with you to develop custom solutions. This is why we are considered as one of the best companies for Salesforce Developers in India.
Which industries do you cater to with Salesforce development services?
We have served various industries, including healthcare, manufacturing, real estate, retail, and more.
Why should I work with Biztech, and how is it better than other companies?
Biztech has 16+ years of experience and a skilled team of Salesforce consultants and developers to help you with custom Salesforce application development services. We have a solid customer base in a wide range of industries, and our expertise in each domain, along with skilled developers, makes it easy to help our clients. With Biztech, a renowned Salesforce development in USA, you get better customer experience, support, quality product development, round-the-clock support, and timely maintenance.
Which app development methodologies does your company follow?
We follow a market-defined methodology to develop an application, i.e., Agile methodology. Our team members are certified Agile and SCRUM developers with in-depth knowledge about working in different methodologies.
How much time does it take to develop a custom application in Salesforce?
The time to develop an application entirely depends on your project requirements. Firstly, our Salesforce developers will understand your project requirements Based on that, they will conduct market research and know your user base. Once all the requirements are clearly defined and gathered, we can help you define the estimated time for Salesforce application development. Moreover, as we follow the Agile methodology, adding new features to the next sprint is easy.
Can your development team work in different time zones?
Of course! Our Salesforce consultants can work in different time zones depending on your project requirements. Our Salesforce developers are skilled enough to help you find solutions for any and every complex project. We have the skills to cater to any requirements and help you achieve your business goals regardless of the timezone.
Can I get a dedicated developer for my Salesforce project?
Yes! You can hire a Salesforce CRM developer from us. We have different models to hire a developer. You can choose one of your choices – flexible, dedicated, or team depending on your requirement. Learn more about Salesforce Developer here.