eCommerce: Revolutionizing Customer Experience
15 Mar, 2021
6 min read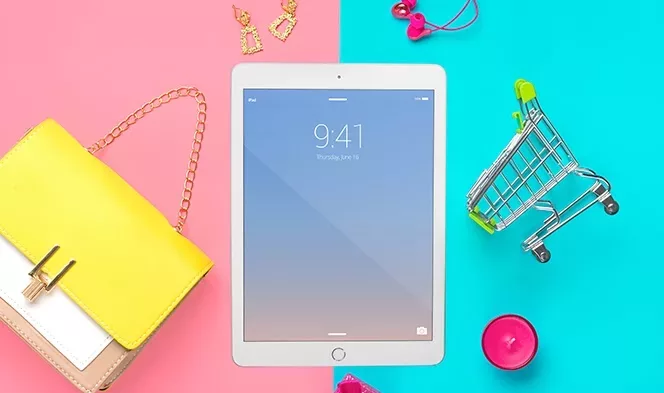 https://www.biztechcs.com/blog/ecommerce-revolutionizing-customer-experience/
When was the last time you went shopping in a store near your house? Maybe way back because shopping apps have made it easier for you to just browse through thousands of products and order within minutes. During the times of COVID, eCommerce went through a lot of shifts. Today it is not just about delivering on time. How you create an entire experience is what matters the most.
According to the research done by Statista, the worldwide ecommerce market is estimated to grow by 22% by 2023. However, when there's growth, there's increased competition. Let's see how you can mark your presence in the eCommerce space and elevate the entire experience with mobile apps.
Each and every technology and product has a vital role to play in providing better customer experience and each of the products be it mobile, desktop, or iPads, they have their own purpose to serve. Thus having apps in each of these categories is essential. If you are having a user which helps your business to serve and provide better customer experience. iPad is a perfect solution for users who don't want to use desktop or mobile apps. Because they come with a perfect balance of both of these products. Especially, when you go with iPad app development it becomes a cherry on the cake for your eStore.
Ways Shopping App is Changing the Customer Experience:
Providing better customer experience whether it is offline or online is essential. Going online has its own advantages and disadvantages, but here we will see how iPad shopping apps help in customer experience.
Direct Contact with Customers:
Having your own eStore makes it easier for you to connect with customers and know their requirements. Another big advantage is having their feedback, it gives you better clarity on which things you can improve in your eStore.
Thus, having direct contact with your customers lets you provide better customer service. Additionally, with direct communication with your customers you can build a trust and confident relationship with them which makes them your first choice.
Better Customer Insights, Better Products:
Having customers' feedback is one of the most important things. Just imagine, you are creating products, but your customers are not loving it or having difficulty in using them. But that is not something you want. So, if you want people to use your products, having better and clear customer insights helps you to make better products.
Additionally, having customers' data and understanding, what are the things they actually want or problems they are facing, helps you to make better decisions. Having customers' insights, working on them, and making necessary tweaks in your products will help you to serve your customers better. To deliver a better experience to them, it will be a great idea also employ customer onboarding software that will help to increase customer retention as well.
Low Cost Products:
One of the major reasons why ecommerce is booming is the low cost and relevant discounts it offers to consumers. We all love to save some money on shopping and with ecommerce it is turning into reality.
Compared to other offline stores, eStores are providing products at low cost. Not only this, but to market their products, eStore owners also provide better rewards and discounts on shopping above X dollars. All these things make it obvious for people to shop online from the comfort of their homes.
More Personalized Products:
Personalization is a way to know and provide products accordingly. It helps your customers to feel more valued an untapping their emotions. Additionally, personalization helps you to serve your customers better. In fact, one of the research done by Epsilon shows that 80% of consumers are more likely to purchase products if the brands are good at personalization.
Personalization has the power to create a major impact on your customers and have helped companies to serve their customers better. Additionally, it has also helped companies to increase their sales.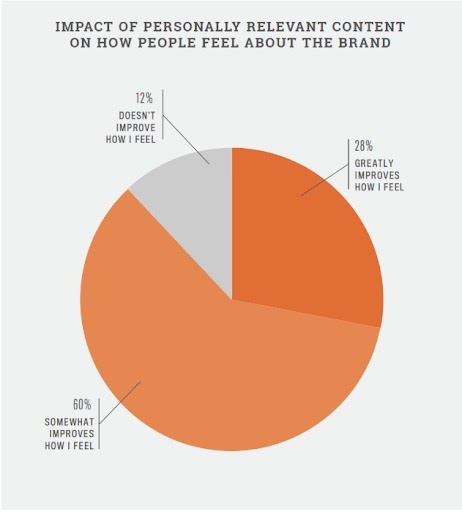 Fast Delivery:
Next day delivery or faster delivery is another major reason why people prefer to do online shopping. Amazon has always been a leader when it comes to the ecommerce segment. Their same day or next day delivery service has set an example for many companies. Additionally, this has also intrigued customers to purchase things from the comfort of their homes and get faster delivery.
But, having an eStore is not only about having websites. It is also about having an application. The current time is developing mobile applications and improving customers' shopping experience is the primary goal.
There are many benefits of developing applications and launching them in the market and it provides customers with more ease to shop their products. All it needs is just a few clicks.
Majorly there are 2 leading user base i.e. Android and iOS. If you are planning to create applications then you will have to create for both these platforms. But, in the case of iOS, you will have to do iPad app development as well as macOS. Going further, let's see them in a brief:
Which Platforms Should you Create App:
Android:
Android has one of the largest markets and has been ruling over for years. So, if you plan to reach mass users at the same time then having an Android app is the must. You need to reach out to more customers and serve them well.
Not only this, but you can also easily get businesses who can help you create Android applications. Moreover, it is easy to create android applications and get customers' attention.
iOS/iPad:
Another leader in the market is iOS. But, here you need to create applications for iOS, iPad, and macOS. Here too it is easy to get businesses which can help you create applications.
If you are thinking about why you should have applications for other two platforms, because it will help you grab more attention. In fact, the larger screen gives them a better opportunity to experience your application. Especially in the case of the iPad it comes with an AR feature, so just imagine how much it can be useful for your business.
For example, if you are an ecommerce clothing brand, your customers can see how the dress will look and feel using AR. It will help you increase your brand value and provide better customer service.
Essential Features for your Shopping App:
There are multiple things which go into Android, iOS, and iPad app development. You have to continuously research and understand things which your consumers and the market needs. Let's see some of the common features which your application will need.
Sign in:
Having a good sign in option in your mobile application is the basic thing needed. Sign in option helps you to define and set better personalization for your customers. Better customization, better will be the opportunity to personalize your customers' experience.
Add to Cart/Wish-lists:
This is another common feature which you need in your application. Add to cart and wish-lists features make your customers' opportunities better. It helps customers to easily move their favorite products to wish-lists so they don't have to search them all over again when needed.
Add to cart makes it easy for customers to purchase products with just a few clicks when and where needed. Having these two features works as a boon for your customers and helps you provide better customer service.
Multiple Payment Options:
Today most of the application has multiple payment options and that is also a need of an hour. You need to provide your customers with multiple payment options like credit, debit, UPI, and COD.
Having various options helps you to serve your customers better and make easy transactions with few clicks in a few minutes. Avoid making the checkout process complex, easy and hassle free. Easy the checkout process is, more likely, they are to return to your eStore.
Easy Navigation and Appealing UI/UX:
Just imagine, you are creating an application, but it is difficult for your customers to understand or use it, they are very likely to abandon it. You need to make sure that the application is easy to navigate through and guides users on what to do. Another, this is having appealing UI/UX. For example, do you remember, using a banking application, but leaving it only half way, why? Because it has very bad UI/UX and very difficult to use.
Having good and appealing UI/UX is very important, it will help you to grab your customers' attention and retain them as well.
Wrapping Up:
Having your own eStore application helps you to reach out to more customers and expand your business. Not only this, but understanding customers' needs and doing proper market research help you to stand ahead of the competition. Additionally, it even provides you a complete autonomous control over your business and customers' data. I would suggest, don't think much, and take your store online. If you are looking for a company which can help you to develop applications, we are right here for you.
We have helped many companies over a decade to serve their customers and create an online store. Reach out to us here and our experts will guide you through each step to create your eStore.
All product and company names are trademarks™, registered® or copyright© trademarks of their respective holders. Use of them does not imply any affiliation with or endorsement by them.
Befriend Technology for Transformation
Selecting the right technology is pivotal to your business's growth and success. Have you already decided the suitable one for your next project? If so, we can help you take the next step. If not, we can help you decide the best option. Connect with the Top 1% pre-vetted software engineers to build your software.