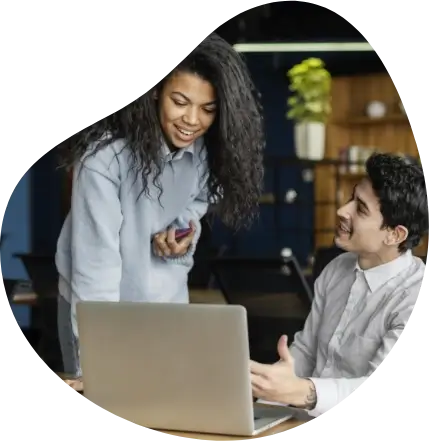 Hire Top Mean Developers to Give Your Business a Competitive Edge
Looking for talent to build one-of-a-kind frontend and a robust web app backend based on Mean technologies? You are not alone! Your competitors are also in the hunt to create a truly unique experience for their audience.
And if you want to gain a competitive edge over them, your web application has to be exclusive. When you hire MEAN stack developers from BiztechCS, you get to develop such exclusive and sustainable web apps with an agile process.
Our seasoned developers are qualified to meet your end-to-end MEAN development needs. As a renowned MEAN stack development company, we boast a reliable team of developers with diverse experience in multiple industries.
Our MEAN Stack Developer's Scope of Expertise
Our MEAN Stack Developer's Scope of Expertise
We specialize in building enterprise-ready web applications with your modern needs. Whether you want to build a MEAN web app from scratch or want us to develop an application based on latest trend, our mean stack web app developers can prove to be beneficial.

Our team can make your development experience more effortless for building or integrating high-quality APIs. We ensure that the built or integrated APIs are on par with the highest quality standards and meet your business demands fruitfully.

Being a reputed Mean stack development company in USA, we have ventured into projects of various size and industries. Now, get an opportunity to work with the top Mean developers and seek critical consultation concerning your design and development needs.

Leverage the numerous backend and frontend features of Mean stack to develop single-page and multi-page eCommerce applications. Hire mean stack developers from BiztechCS to get reliable web solutions in time so you can focus on your core services.

If you have custom development requirements or want to develop a fully-customized web app, our Mean developers are at your disposal. As a renowned Mean stack development company, we listen to all your custom needs and craft them into app-like digital solutions.

At BiztechCS, our development and testing teams work cohesively to ensure your web apps are well tested and quality checked for performance. We ensure they meet every quality benchmark before they are sent to you for approval.

Mean Migration

Our developers are proficient in delivering several mean stack development services including migration. Whether you want to migrate your web app from any other tech stack to one of the Mean stack technologies or vice versa, we can take care of it without any hassles.

As one of the leading mean stack companies present today, we provide unmatched maintenance and support solution to our clients. Our team of experienced developers are constantly educated of the up-and-coming technologies and trends to provide you the best experience with your app.
Transform Your Ideas with Our Developers!
✓ 100% Guaranteed Security of Your Information
Trust us and take the first step!
Benefits of Hiring Experienced MEAN Stack Developers
Cost-effective

When you hire MEAN stack developers from BiztechCS, you get to work with the top, pre-vetted professionals at no extra operating cost. You can meet your Mean web app development requirements at ease by outsourcing the best developers and don't have to spend a dime on infrastructure or management.

Pre-Vetted Developers

Our team consists of the top 1% of Mean stack developers present out there. They are proficient in both technical and soft skills. When you reach out to us for availing Mean stack web application development services, you save on recruitment costs and reduce the time to hire.

Time Zone Flexibility

You don't have to worry about the hassles of working in different time zones with BiztechCS in the picture. Our Mean stack developers work flexibly based on your time zone to ensure teams can communicate well and the project progresses smoothly.

Confidentiality with NDA

We sign a non-disclosure agreement with you to assure that your sensitive information is safe with us. All information shared with the project manager and development team stays within the team and maximum confidentiality is maintained.

Diverse Experience

Our Mean stack developers have an average of 5+ years of experience and have worked in multiple industry niches. They are well aware of the latest trends and challenges of each industry and can help you develop sustainable web applications.

Risk Assessment

At BiztechCS, our Mean stack developers assess your application rigorously to ensure it is completely risk-free. We make sure that the apps function seamlessly in real time without any potential security threats.
Qualified Mean Stack Developers Hiring Model
Flexible Hours
Hire Mean stack developers on an hourly basis with our flexible hours' engagement model. Choose this model if you want to hire developers based on their hourly rates.
The highlights include weekly billing with flexible duration. You get 100% source code authorization.
Dedicated Resource
Hire a dedicated Mean developer to build websites at a fixed cost. This model is suitable for organizations that want to hire skilled Mean developers on a monthly basis.
You get guaranteed 160 hours as per your flexibility and timezone with direct access to the resources.
Hire Team
This engagement model allows you to choose your desired experts from a pool of talented developers, designers, and testers. You can custom-build a team to develop unique Mean web apps for your business. Get complete control over the team with expert consultation online.
You have the option to communicate with them via emails, Skype, Google Meet, or Zoom and become a part of the agile development process.
How to Hire Dedicated Mean Stack Developers from Biztech
Share a Proposal

Scrutinize CVs

Conduct Interviews

Choose Developers

Hire Remote Developers
Travel & Hospitality

Retail

E-commerce

Education

Professional Business

Event Management

Food & Beverage

Real Estate

Manufacturing

Finance & Insurance

Human Resource

Non-profit Organization
Words that make an impact
Success Stories of Digital Transformation Developed By BiztechCS
Our persistence and enthusiasm to work with technologies have helped us go above and beyond our client's expectations. Here, explore many of our successful projects which digitally transformed businesses.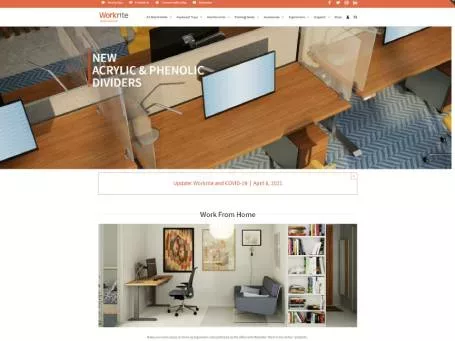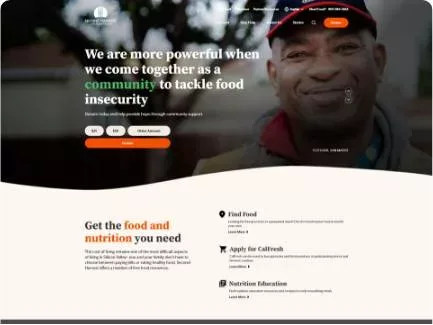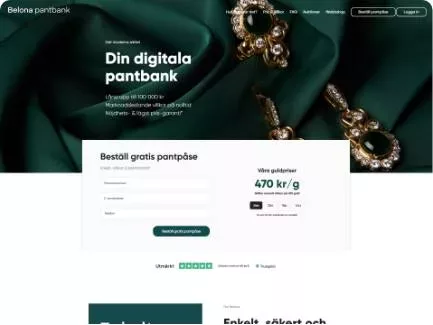 Belona Pantbank
Salesforce
Tech Updates from Team BiztechCS
At BiztechCS, we keep you at the edge of technology with the latest updates, news, and trends influencing the IT industry. Our blog has a unique approach and is well-researched to give you a fresh perspective on technology.
Build Your Remote Team
Find the perfect Mean stack developers for web app development without compromising on quality. From helping you create a team to managing projects seamlessly, we take care of everything!
Why Hire Mean Stack Developers from Biztech
Access the complete suite of Mean stack nodeJs development services when you hire our developers. Our pre-vetted professionals work flexibly to meet your custom web app requirements and build futuristic software solutions.
Skilled Mean stack developers
100% Source Code Authorization
Flexible Engagement Models
Proven Experience in CRM solutions
Timely Project Delivery
Dynamic Development
Confidentiality and Integrity
24×7 Technical Support
Error-free Solutions
Clean and functional code usage
Streamlined Project Management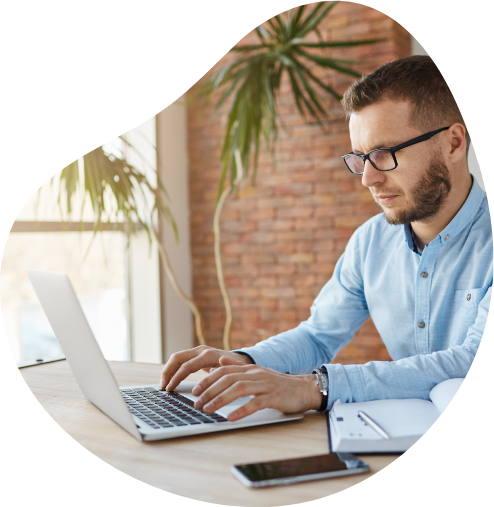 Frequently Asked Questions
Is building your next web application with MEAN stack cost-effective?
Yes, it's cost-effective as the entire development takes place on a single platform. This has been done for seamless communication and better performance. All you have to do is choose one of the Mean technologies and start building a custom web app based on your needs.
How much does it cost to hire MEAN stack developers from BiztechCS?
Our pricing model is simple and transparent. However, it varies from one project to another depending on your unique requirements. So, let us know about your project requirements, complexities, and preferred engagement model so we can give you an estimated cost. Connect with our experts today for more information.
Why should you hire MEAN stack developers from BiztechCS?
High-quality solutions
24*7 support
Reduction of overall infrastructure cost
Dedicated MEAN stack developers
What is the advantage of Mean stack?
All Mean stack technologies are based on Javascript. So, whether it is managing the backend, database, or front end, you can do it effortlessly. Since a single language works at every tier, Mean web apps are perceived to be more powerful, advanced, and efficient.
What programming/development languages does a mean stack developer know?
A Mean stack developer has to be proficient in Javascript as all the technologies in this stack are based on JS. They have to know how to work with technologies like MongoDB, Express.js, Angular.js, and Node.js alongside HTML and CSS.
Is Mean stack still in demand?
All technologies of Mean stack are open-source and you don't have to pay anything for developing applications using it. Furthermore, all the JS-based frameworks are easily maintainable and flexible, making them a high-demand technology.