Project Highlights
The client wanted the website to be attractive and appealing with proper spacing and content distribution. 

Implementation of  attractive color scheming, integrated special fonts and size. 

A fully responsive website without compromising quality and page speed.

Separate customized pages for different sections by considering all the basic UI/UX elements.
Project Overview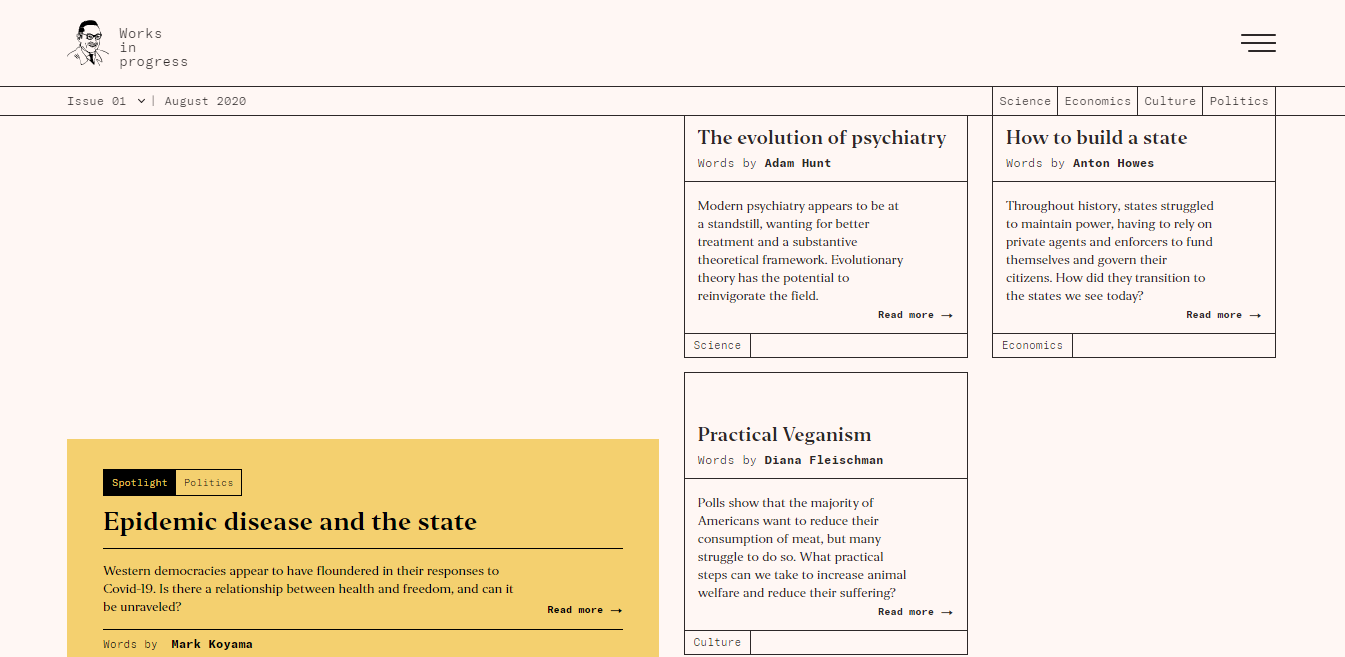 Responsive Website
We made the website fully responsive by ensuring that all the design elements are properly implemented on mobile and website both with better user experience.
Content Sorting
The client wanted separate pages for different sections. Now it helps visitors to view and easily read the content based on the topics and preferences. Every new article would automatically get  shifted on the top and on the homepage.
Sections
We bifurcated the featured content from the rest of the blogs. Users can easily view the featured content on the left side and rest all the relevant content on the right. 
Final Outcome
Works in Progress's intuitive website design, easy navigation and content bifurcation allows readers to browse through the issues and stay updated with the news globally.