Delivering ERP Development Services to Maximize Capability
Do you want to make the most of data and analytics to build a robust digital solution for your business? Then, our ERP software development services might come to your aid. Transform your legacy system by adopting an ERP software solution that can cater to your unique business requirements.
Now, streamline your various business processes right from sales and marketing to human resources and inventory management with custom ERP development. Consult our ERP experts to discuss how you can ideate, plan, and transform your business ideas for maximum profit.
With our in-depth industry knowledge and technical expertise, we are capable of developing custom ERP solutions or integrating ERP seamlessly. Having worked on 1200+ projects from various industries, we have a knack to assess your business condition and optimize it for good.
Our ERP Software Development Services

We offer custom ERP solutions to businesses of all sizes and sectors so you can optimize your applications flawlessly. Attain smooth communication and maximum productivity with best-in-class ERP systems development solutions.

Custom ERP Development Services

Build a tailored ERP business system for your scalable business needs by choosing a leading ERP development company like BiztechCS. Integrate all your business functions and customize them as per unique needs and manage processes that facilitate key decision-making.

ERP Development Consulting Services

Connect with the best ERP experts who can help you with ERP software selection and assessment of your business objectives, standing, and outcomes. Partner with the top 1% of ERP experts from BiztechCS and make informed decisions to deploy ERP.

ERP Application Development

Develop custom applications for your unique ERP needs with our pre-vetted developers. Our professionals are nuanced in various platforms extended by ERP service providers. With our expertise and rich experience, we can build ERP applications for multiple platforms, web or mobile.

ERP Support & Maintenance Services

As a leading Enterprise resource planning software company, we are available round the clock to monitor your ERP software. We keep the software in check and resolve any unprecedented issues and errors so your business hours aren't affected in any manner.

ERP Managed Services

Complete managing various business operations of kind supply chain management, user account control, data backup and recovery, and marketing planning with best-in-class ERP managed services. Our ERP experts will help you leverage the suite of ERP tools for business growth and improving financial performance.
Get Started With ERP Software Services Today
Tired of legacy systems slowing down your business productivity? Time to transform your digital journey with our Enterprise Resource Planning services.
Additional Enterprise Resource Management Capabilities Biztech Offers
At Biztech, we offer a wide range of ERP managed services that can help your business transform and reach newer heights of success.
ERP Integration
Your ERP software can't work alone and needs to be connected with all the other business applications and software you use. Get assistance from a reputed ERP software development company to connect all your business applications together and use the ERP for seamless connectivity. Our ERP professionals will help you automate your business processes and ensure maximum productivity.
Integrate ERP systems like Odoo and MS Dynamics with other third-party applications.
Use your ERP system as a centralized system for business communication.
ERP Implementation
Manage and deploy Enterprise resource planning software with our implementation service ERP. our team is meticulous and has hands-on experience with multiple ERP systems to provide you with the best implementation services. We take care of data integrity and security to assure no data loss.
Seamless implementation of ERP services on your business setup.
We're an Odoo Ready partner with proficiency in the said ERP implementation.
We are a Microsoft Silver partner with excellency in Microsoft Dynamics Business Central ERP.
ERP Migration
Do you already use ERP software and want to switch to a different ERP for streamlining your various business operations? Then, we can help you with ERP migration steps. Our expert team will take care of all the migration prerequisites and post-implementation tasks to ensure no bottlenecks. Whether you are migrating to an ERP from a legacy system or otherwise, we will help with raw data silos integration, data infrastructure modernization, and more.
Migration from legacy systems to ERP.
Migration from one ERP system to another.
Custom ERP Dashboard
Develop a custom ERP dashboard that acts as a central access point to manage all your business apps and processes. Our development and design team will help you create an intuitive interface that is easy to use and works fast. It can be used for any ERP operations like performance tracking, task management, KPI tracking, decision making, etc.
Creating SOAs (Service-oriented architectures).
Building an intuitive interface to manage or automate various business processes.
Industries We Serve
Combining our expertise with industry knowledge, we help businesses from different industries drive customer satisfaction, boost sales, and widen their reach with a tailored solution.
Fashion & Clothing

Retail

Autoparts

Pharmaceutical

Fitness & Nutrition

Furniture

E-Learning

Beauty and Personal Care

Rental

Lifescience

Healthcare

Food & Beverage

Grocery

Electronics
Approaches to Enterprise Resource Planning Services
Seamless collaboration, total transparency, and uninterrupted management. That's our approach when integrating ERP into your software. As a leading ERP development company with years of experience, we suggest the best planning approach for your business growth.
Agile

Be a part of the development process, and know every tiny detail of the development process. It's an iterative and incremental approach followed by feedback and improvements.

Waterfall

We follow a linear approach for projects that don't require changes or modifications during and after the development. In this approach, we work on one phase, and unless it is delivered, we won't proceed with the next one.

Time and Material

We welcome a time & material approach when the scope and time of the project are undetermined. Instead of quoting a fixed price, we will describe a rough scope and quote for hourly rates and the cost of materials.
Words that make an impact
Success Stories of Digital Transformation Developed By BiztechCS
Our persistence and enthusiasm to work with technologies have helped us go above and beyond our client's expectations. Here, explore many of our successful projects which digitally transformed businesses.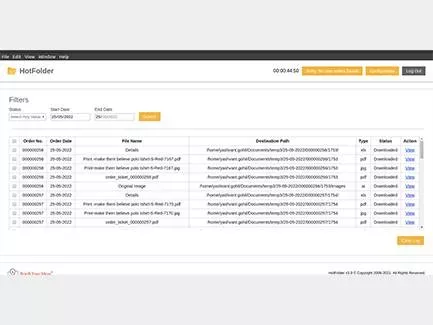 HotFolder
ElectronJS , Magento , ReactJS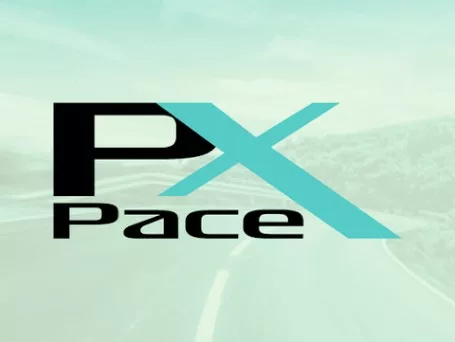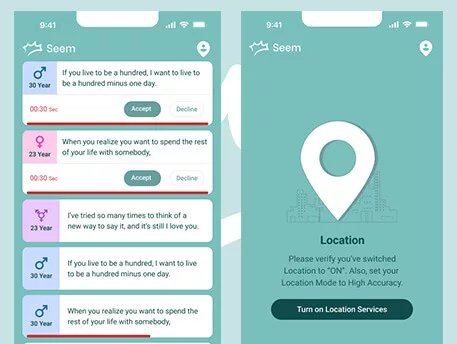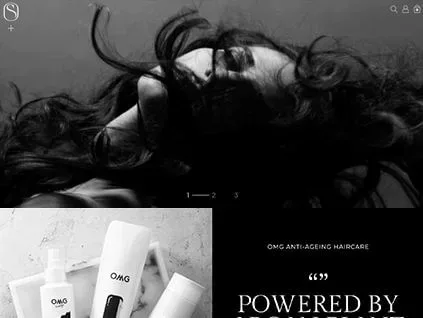 Tech Updates from Team BiztechCS
At BiztechCS, we keep you at the edge of technology with the latest updates, news, and trends influencing the IT industry. Our blog has a unique approach and is well-researched to give you a fresh perspective on technology.
Benefits of Choosing Biztech for ERP Services
Skyrocket your business potential by reaching out to a leading ERP development company like Biztech. Our team will help customize ERP software and automate various business processes, accessible using a central interface.
Improved ROI

Implementing ERP software across multiple business modules, automating processes, and gaining business insights help us build tailored ERP solutions for your enterprise. Our distinct approach to problem-solving helps businesses multifold their return on investment.

Rich Industry Experience

With our 16+ years of experience and an average of 5+ years of ERP developer experience, we have worked on multiple projects, not just from a couple of industries, but many varied. Leverage our experience to implement ERP software strategically for your enterprise.

Flexible Hiring Models

Right from fixed engagement model to team hiring and flexible hours, we entertain different hiring models if you wish to hire our developers. It completely depends on you how you want to start your ERP project with us.

Support and Maintenance

Besides our development services, we also extend support and maintenance services to clients so you can always resolve unprecedented errors. We ensure no ERP deployment or implementation issues cause interruption to your business.

Privacy & Confidentiality

When you hire us for ERP services, you don't have to worry about privacy and confidentiality. Not only do we sign an NDA (Non-disclosure agreement), but we also take preventive measures of securing the information needed for development.

Flexible Timezone

Our team work flexibly as per the client's time zone or make sure our working hours overlap. So, even if there is a difference in time zone, you don't have to worry about communication hassles at all. We also discuss the mode of communication and time before taking a project and maintain utmost transparency.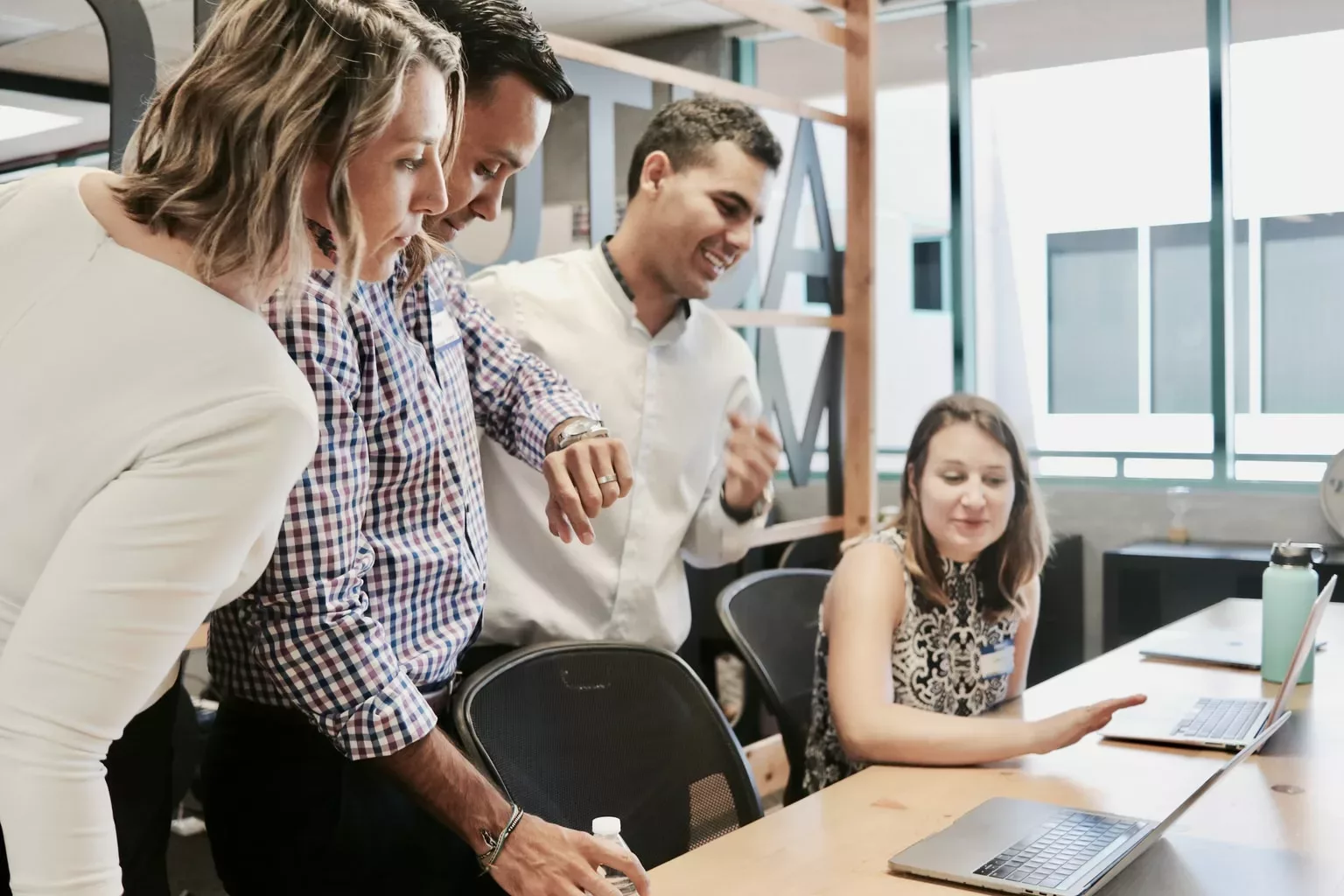 What You Get With Competent ERP Development Company
We guarantee diverse functionalities that deliver smooth customer experience and polished brand visibility. Here are the benefits of partnering with us!
Proficient and Certified ERP Developers
On-demand Scalability
Flexible Engagement Models
Competitive Development Cost
On-time Delivery
Agile Methodology
Code Authorization
Collaborative and Communicative Approach
100% Customer Satisfaction
24*7 Support and Maintenance
Transform Your Business With Robust ERP Development Services
With our ERP proficiency and technological know-how, we dig out the key needs and propose a long-lasting solution for your enterprise. Leverage our experience by joining forces with us!
Frequently Asked Questions
How much does a custom ERP system cost?
The cost of developing a custom ERP system depends on several factors such as the extent of customization, ERP licensing cost, developer location or the location of ERP services company, hiring model, etc. Thus, telling a near approximate value will only be possible after considering these points. Connect with our team to know in detail about our charges for custom ERP development.
What are the pricing models available for ERP system development?
Generally, if you want to implement an ERP system, you get two pricing options to choose from: Subscription plans and Perpetual licensing. The subscription plans may work on a monthly or yearly basis and is suitable for companies looking to use cloud servers.
However, if you are looking for on-premise, perpetual licensing would make more sense where the cost depends on the number of users and level of customization. In the end, it will depend on the ERP system you choose.