Hire Flutter App Developers to

Make your Development Process Efficient

Our Flutter App development services are over the top. The Flutter framework helps in developing cross-platform applications fast and efficiently. This makes Flutter application development easy and efficient.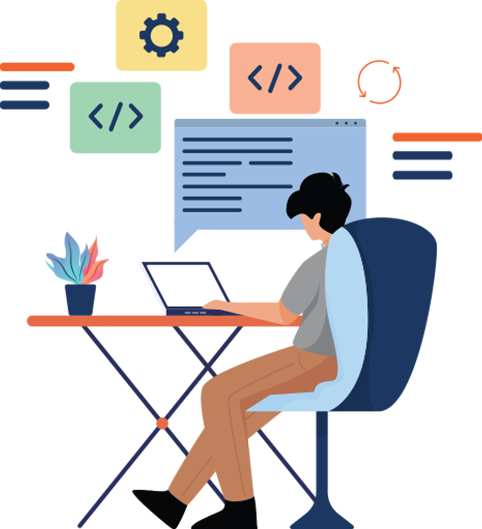 Dedicated Flutter Developers
With a decade of experience in the IT industry, we have a long history of Flutter mobile app development and provide great customer services. Our strong portfolio is the reflection of having talented developers who can help and guide you at every stage of development. You can hire flutter app developers from our company dedicatedly to develop applications that power up your business!
Being a leading Flutter development company in the industry we have helped many of our clients by Flutter mobile app development. With Flutter, you can create single code based applications for web, mobile, and desktop. Hire Flutter app developers from our company, sit back and let us do the groundwork for great solutions.
Available Integrations with
Flutter App Development Services
Get your Hands on Flutter App Development with the best talent.
Php
Node.js
.Net
AWS
Azure
Nothing is as flexible and robust as Php. Leverage the power of Php and Flutter to create robust, intuitive, and expressive applications. Define and create the perfect applications using the combination of Php and Flutter. Rely on the power of Php for your backend and database and make an intuitive front-end using Flutter. It's a perfect combination as Php lets you securely store your data and Flutter provides you with the perfect intuitive user interface. Get in touch with us to schedule a meeting and hire our Flutter app developers.
Scalability of Node.js makes it a goto solution for companies to handle their backend solutions. Node.js and Flutter is a perfect solution to handle your backend and frontend effectively. You can define and understand how various developers rely on it to provide better services. Rely on the power of Node.js and Flutter to make best applications and make it stand out. We have experienced developers in Node.js as well as Flutter who can help you with creating interactive applications. We have served in the industry for a decade and have helped many companies develop applications, so hire flutter app developers and build the next big application.
Combining .Net and Flutter is the perfect solution to develop interactive applications. .Net as a backend will let you power up your database and timely updates from Microsoft will keep your data secured. When it comes to the front-end, UX of Flutter will let you create interactive applications which will help you provide a better user experience. Meet our technology experts who can help you with developing Flutter mobile app development using .Net.
Developing cross-platform applications is common nowadays. AWS Amplify is a tool which enables mobile and front-end development of applications. With its help and Flutter, you can create feature-rich, cloud powered applications for you users. AWS is a leading cloud solution and Flutter is a leading cross-platform tool for developing applications. Combining the power of both the tools, create best in class applications for you users and provide better user experience. Get in touch with us and hire Flutter app developers and AWS developers who will help you in developing cloud powered applications for your uses.
World's second leading cloud solution is Azure. Now, develop cloud applications using Azure and Flutter solutions. Rely on the power of Azure cloud services to develop robust, secured, and scalable applications. The combination of Azure and Flutter will provide ease to your users while using it. You can help businesses to provide better services and great user experience. Azure will let you store data and host your applications. With regular security updates, keep your application secured and timely maintenance will make it work better. Whereas, with the help of Flutter, make fast and intuitive cross-platform applications. Meet our experts and get the best Flutter app development services.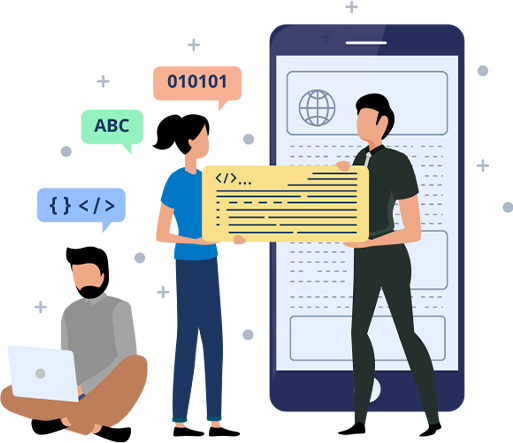 Hire Flutter App Developer for your Next Project
Flexible Pricing | NDA | Simple Exit Policy
We provide NDA to maintain your project confidentiality

Hire dedicated 5+ years exp. developers
Popular
Scrum Team (3 developers)
$8000USD
A dedicated SCRUM
Team of 3 Developers
Schedule a Developer interview to Hire Best Talent
Get the best in town talent at Biztech. Having served in the industry for 14+ years we have the pool of talented flutter developers who can provide you best flutter app development services. Get in touch with us for your next cross-platform application now.
Flutter Technical Stack
Tools
VS Code
Xcode
Android Studio
UX Designing
Invision
Zeplin
Adobe XD
Figma
Fluidui
Platforms
Mobile
Tablet
Smart TV
Smart Watch
APIs
Facebook API
Instagram API
Apple Pay API
Google Pay API
Google API
REST API
Others
Deployment
Android
IOS
Testflight
AppBox
Analytics
Firebase Analytics
Google Analytics
Know us through our

case studies
They built us a slick site that met our expectations and went beyond. Nothing was too difficult or impossible for them to do, and our website is easy to update form our side. On launch we had a considerable ...
Eleanor Hyland-Stanbrook
Creative Director - And-Now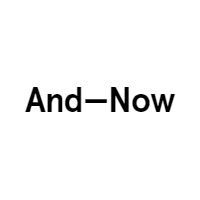 Working with Biztech has been a pleasant experience. They are very reliable and fast acting exceeded my expectations and delivered a top quality website. They are always calm and professional. They listen ...
Stacey Canfield
Owner - Blendedbeauty.com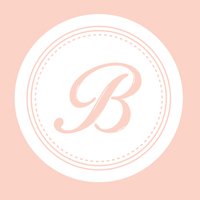 BizTech has proven to be an extremely valuable partner with our web development over the last couple of years. They have been fair, honest, professional and very helpful in every situation. They have consistently ...
Serge Shirinian
Owner - BBbarfly Inc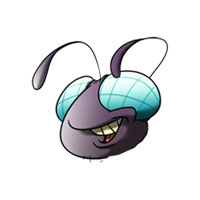 The PSBT website is the primary mechanism of communication with filmmakers, media practitioners and enthusiasts the world over and the credit for a lively, user friendly and efficient website goes to Biztech ...
Ridhima Mehra
Sr. Program Manager - PSBT.org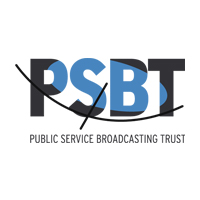 "Streamer" website is pleased to use "Biztech consultancy" web assistance since 2008. Throughout the working process "Biztech consultancy" came eye to eye with streamer's work plan followed with full comprehension ...
Naccache Yoav
Owner - Streamer.co.il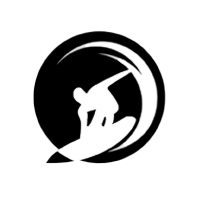 Get Started with
Flutter App Development Services
Flutter Cross Platform Development
Develop cross platform applications with ease using Flutter. For Flutter cross platform app development onboard the best team and develop an application which is feature-rich, unique, and responsive.
Flutter Migration and Upgradation
Migrating to/from the flutter platform or upgrading your existing Flutter application with the latest version, Biztech will help you at each step. Get in touch with us and our team will help you.
Industry Specific Solution
With a wide range of Flutter app development services, create industry specific solutions for your clients. With industry specific solutions and increase your business reach.
Getting Started with Flutter 2
With Flutter 2, go one step further and create apps for ChromeOS, MacOS, Linux or Windows. Flutter cross platform app development lets you develop applications for various platforms. Develop responsive, scalable, and high quality solutions.
Flutter App Consulting
Rely on Flutter app development company, BiztechCS and get the best consultation for Flutter app development. Get answers to all your questions regarding Flutter application development.
API Development and Integration
Now develop and integrate third-party applications with ease. To help you, our flutter app developers will create RestAPIs which makes integration easy and faster. Our flutter app developer team will help you with integration.
Timely Security Updates
Flutter app development company, Biztech, understands the importance of security. Hence, while Flutter app development we follow latest security trends and provide timely and latest security updates.
Maintenance and Support
Once done with Flutter app development services our next step is to provide timely maintenance and support for the flutter application. We also make sure that the application matches the latest market standards and is secured.
Frequently Asked
Questions
Is this trial completely free?
Yes it is completely free, we offer this 15-day risk free trial to check code-quality, communication, and on-time delivery. We follow the Agile process model to develop various applications as it makes the process iterative and easy to update. Once you are happy with our services you can continue, if not you can get you can opt-out of our services.
Can I migrate my existing app in Flutter?
Absolutely you can migrate your existing application to Flutter. We have skilled flutter app developers who will help you at every stage of the development process. All the technicalities will be handled by our team and your entire application will be easily migrated to Flutter. Also, if it requires any customization or some tweaks, our team will handle it efficiently and make sure that all the data is migrated and the app is working flawlessly. We are the best flutter development company providing better experience to your users.
Which operating systems does Flutter app support?
Flutter is an open source platform and supports various operating systems like Linux, MacOS, ChromeOS, Android, iOS, Web, and more. Flutter application development has made it easy to create cross platform applications and provide users better experience. In fact, Flutter mobile development has made the development process flexible and scalable. Its write once run anywhere has made it easy for developers to create various platform applications. So, leverage the power of Flutter to make the best in class applications and provide the best experience to your users.
How much does it cost to start with Flutter application development?
Cost of Flutter mobile app development can vary as it depends on the requirements of each project. Depending on your project's requirements you define features and services you need. Further, depending on these requirements project cost is estimated.
Which types of applications I can develop with Flutter?
Flutter application development supports hardware and software applications along with cross-platform software. Flutter has a large-scale of products it supports because of its open-source nature and supports almost any device. Create a wide range of applications like camera, geo-location, third-party applications, and more.
How much time it takes to develop application using Flutter?
Flutter works on a single code base approach, which makes it convenient for developers to write and run code on multiple devices. This in turn saves a plethora of time during flutter mobile app development. Apart from this, talking about time taken for dedicated flutter mobile application development, it completely depends on requirements of clients. Depending on the requirements of the project, number of features you need, business model, development model, and more. Taking all these into account you can define the time taken for development.
What is your team-size?
For flutter mobile application development, team size depends on how big or small the project is. Depending on the project's requirements, we define the number of dedicated developers needed for Flutter mobile development. Further, if the project expands and if it needs more members to handle the project, we will expand the team size.
Which types of companies should use Flutter application development?
It is for all size companies be it large, medium or small any and every company uses it for Flutter mobile development. Flutter cross-platform app development makes it easy to create applications for multiple devices with ease. The single code base makes it a goto solution for many companies. Its impeccable features have made it every company's favourite solution to develop their applications. So, regardless of your company size, you can always opt-in to start with flutter mobile app development.
Do you have NDA and other SLA solutions for clients?
A flutter app development company, Biztech holds confidentiality as an important part. Hence, we provide our clients with NDA and SLA, and other standard agreement terms which are strongly followed by our organization. All the projects strongly abide by the rules and regulations.
Do you provide maintenance and support for flutter applications?
Yes, we provide maintenance and support for flutter applications developed by us. It is a part of the software development life cycle and we provide clients with regular maintenance updates which keeps customers with latest updates in the market. Moreover, our support team is available round the clock to help you with any technical issues faced anytime anywhere.
Is Flutter a perfect solution for startup companies?
Absolutely yes! Flutter mobile application development is a perfect solution to develop your application. Its single-code base, open source nature, and flutter cross platform application development is a perfect solution for startup companies. Because of its open source nature, you also get a large amount of support from the Flutter community and developers across the globe. Regardless of your company size, Flutter is a perfect solution for developing a wide range of applications which runs across the devices.
What makes Biztech different from other Flutter development companies?
Being a flutter development company Biztech, we hold on to our commitments and provide the best service possible to our clients. Our commitment, correct guidance, best in town employees, and our Agile development model makes us provide qualitative applications. This has helped us to serve businesses better and have a relationship with clients for a long time. Our strong client base is a proof of our long withstanding commitment to provide better services.
What industries specific solutions does Biztech provide?
Being in the industry for decades we have served a wide array of industries and developed dedicated solutions for them. Using Flutter too, we can provide specific solutions for the industry of your choice. You name it and we are ready to create customized solutions for your industry. Flutter mobile app development makes scalable applications for any industry and this in turn helps us to create innovative industry specific solutions.
Is Flutter an open-source solution?
Flutter is an open source solution which makes it every developers favourite toolkit to develop cross platform applications. Businesses can rely on the power of flutter to create their application which runs on all devices. Moreover, Flutter has a huge support from communities, contributors, and Google, who try to make a better framework.
Can I develop cloud powered applications using Flutter?
Ofcourse! AWS and Azure supports Flutter which makes it easy to create cloud applications using it. If you are planning to start with flutter applications development without a further ado, start it. Both leading cloud based solutions makes it easy to use flutter and develop an application. We have best in town flutter developers who can help you with developing cloud based applications.
Can I develop applications for desktop using Flutter?
Flutter is an open source, cross platform application development tool. Using it you can develop applications for desktop, mobile, web, and more. Thus, making it easy for developers to create applications and using them regardless of which device they use.
How is Flutter different from other languages?
Flutter is open source and has strong community support who contribute daily and try to make Flutter a better product. Moreover, some of the exclusive features like hot reload, beautiful interfaces, native performance, fast and easy development makes it stand out. With the latest update of Flutter 2 now you can develop applications ChromeOS, MacOS, Linux, and more. Making it more robust, scalable, portable, and easy to work on any devices.
Can you customize applications according to my need?
Ofcourse, we can provide a completely customized solution for you. We can define features and models of the website depending on your business and users' needs. Infact, customizing applications is a better choice as it becomes more user-centric and has chances to serve them in the right direction. We have the best developers who will be happy to help you customize your applications.
Will I need to sign a standard contract?
Definitely, abiding by the standard rules and contracts of the IT industry is important to get the paperwork done and then move forward with the project. This helps both the party to be on the same page and work better together. Hence, you will need to sign the contract with us which benefits both parties.
What type of performance can I expect from Flutter development?
Flutter is a versatile platform which makes it easy to create applications and provide better solutions for cross platform applications development. Thus, rest assured that Flutter provides you with the best performance and your application too will work like native application. In turn providing a better experience to your users regardless of the device they are using.
What project development tools do you use to develop an application?
Project development tools vary depending on the type of application you want to create and also technology you use. Additionally, each team has different tools and products they will be using, so to know more about it you can get in touch with us.